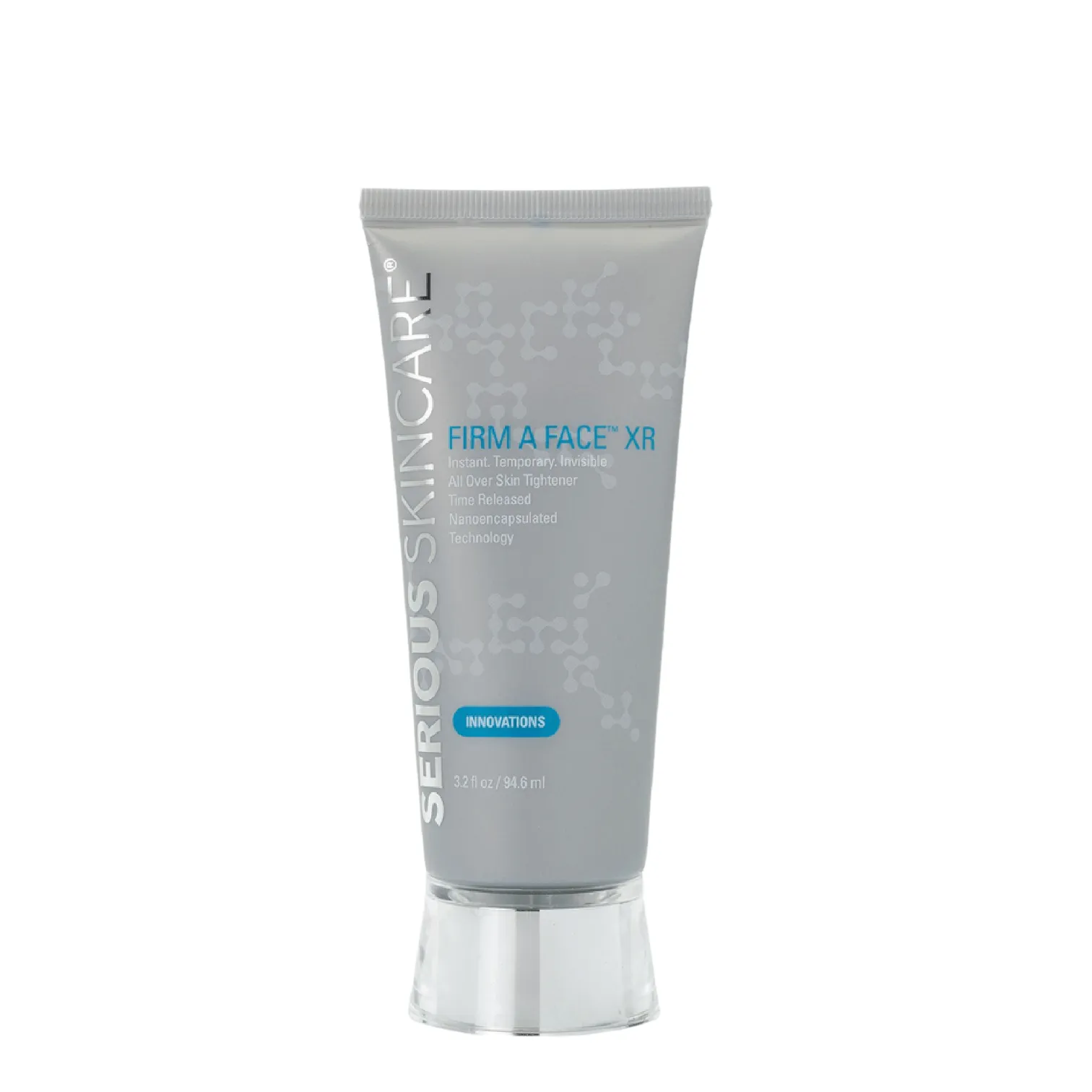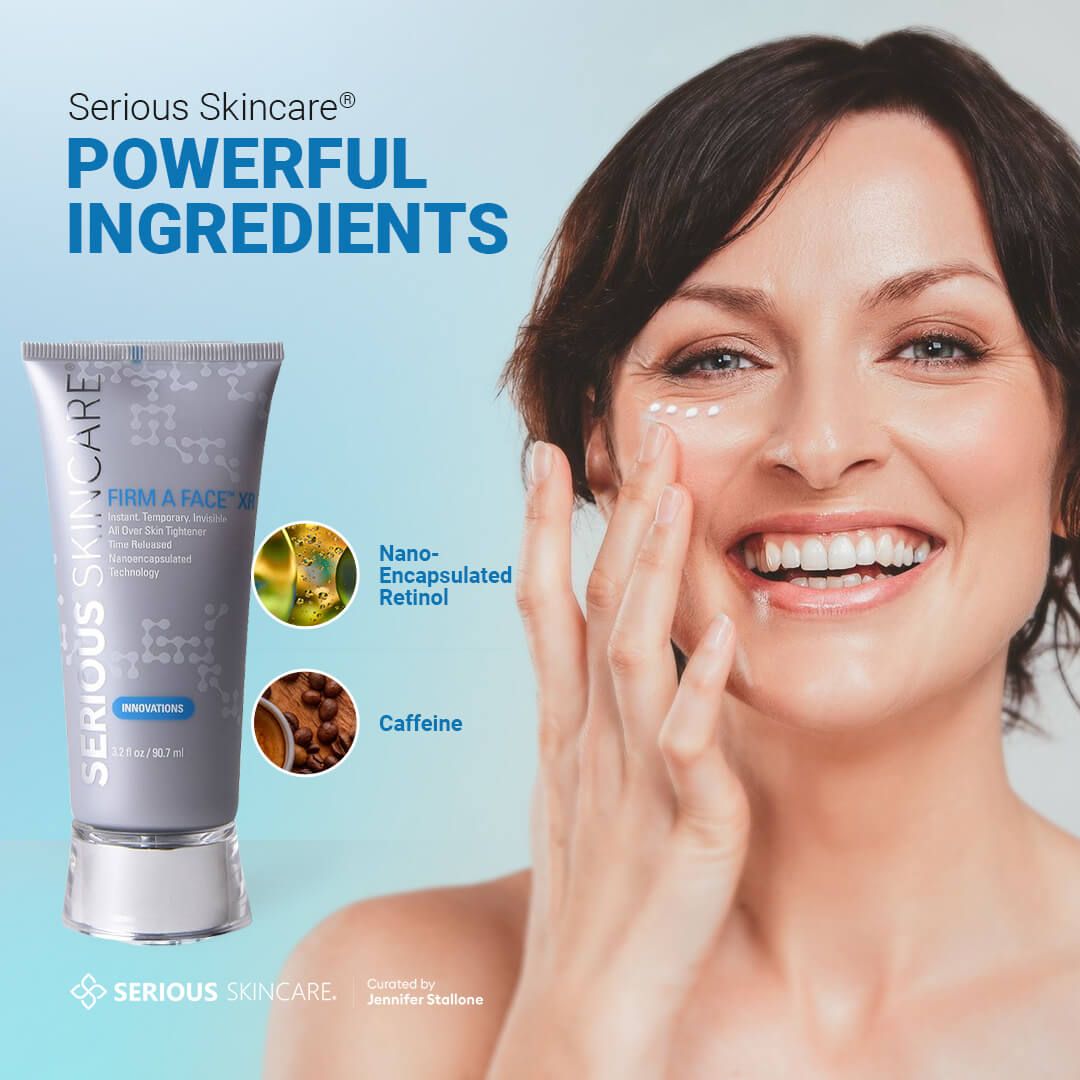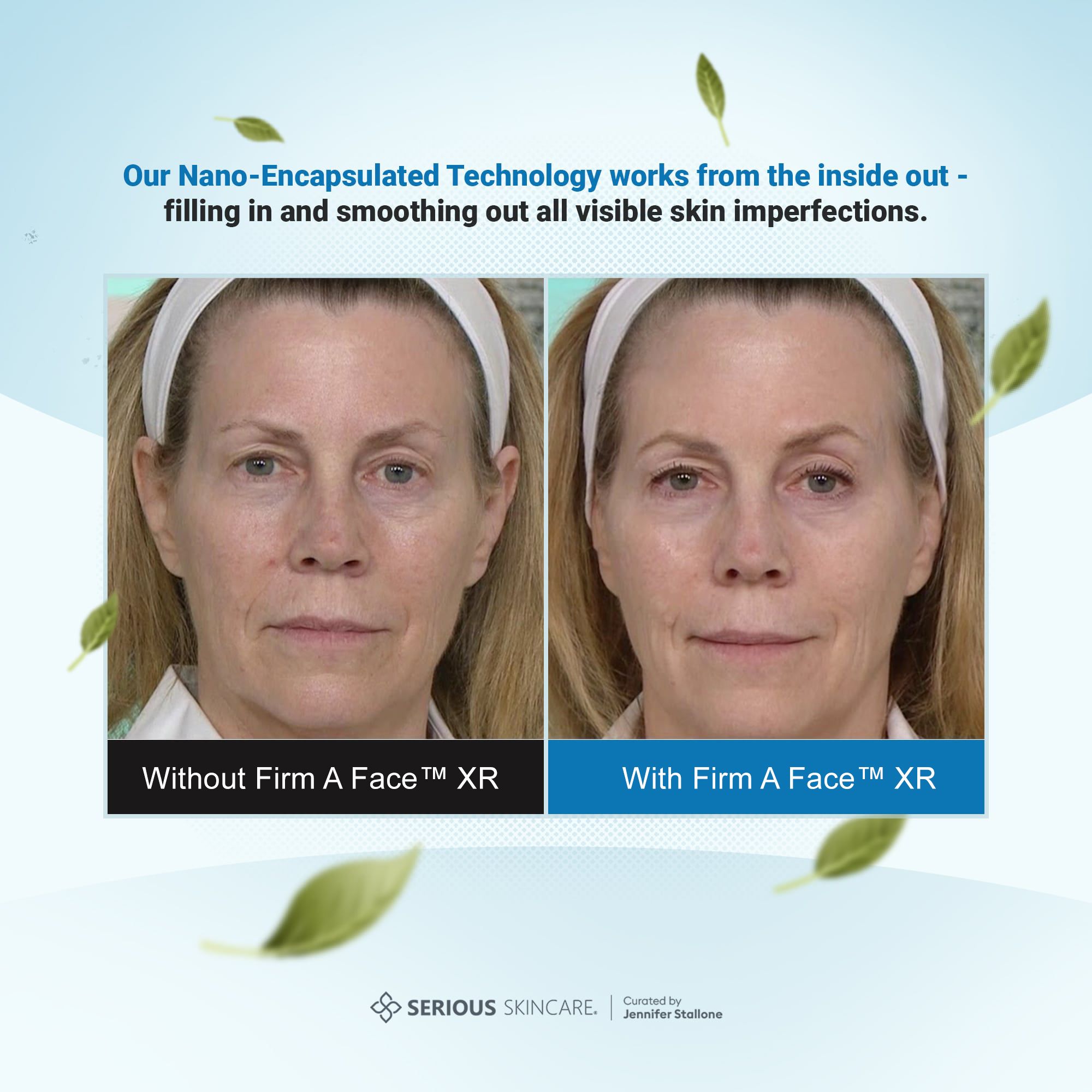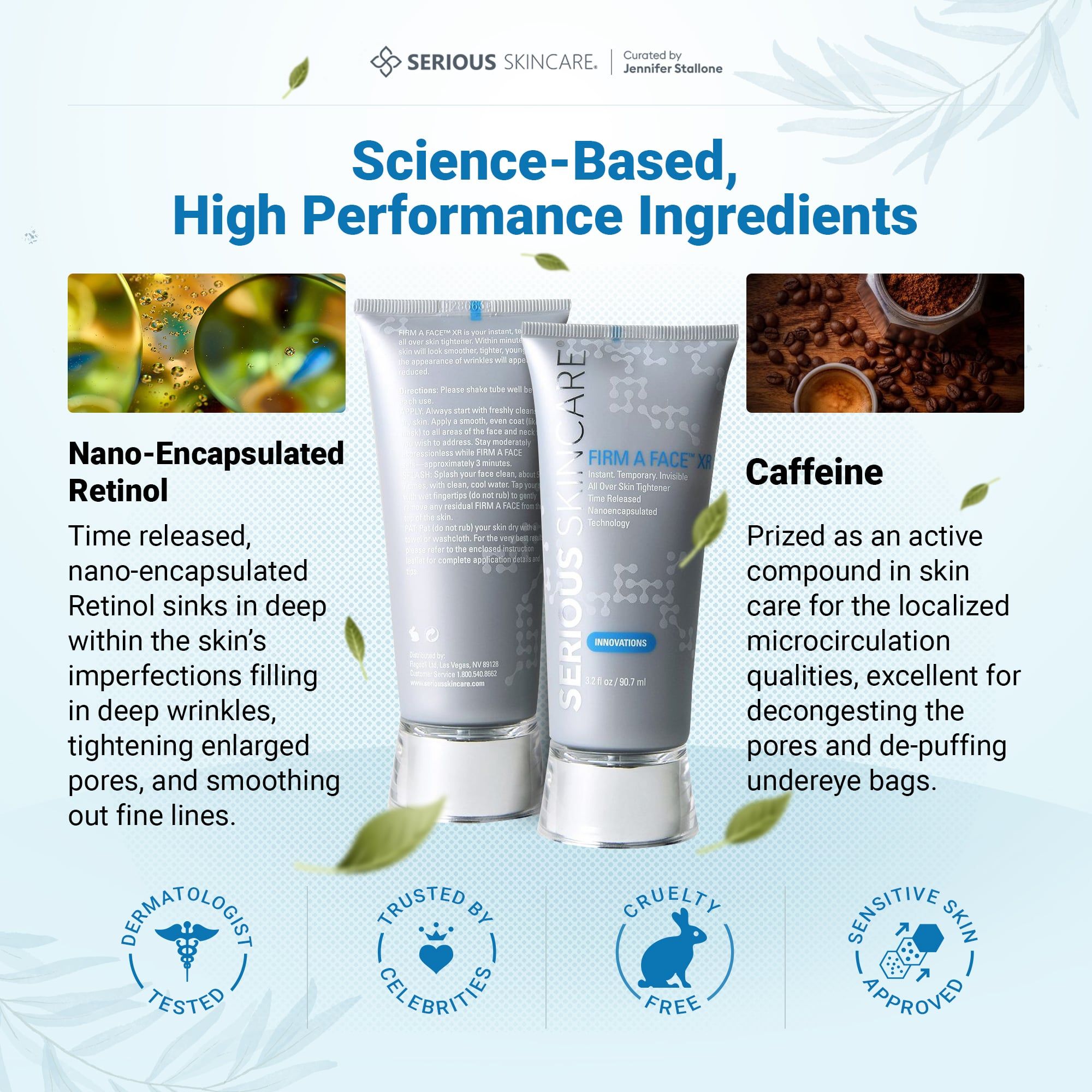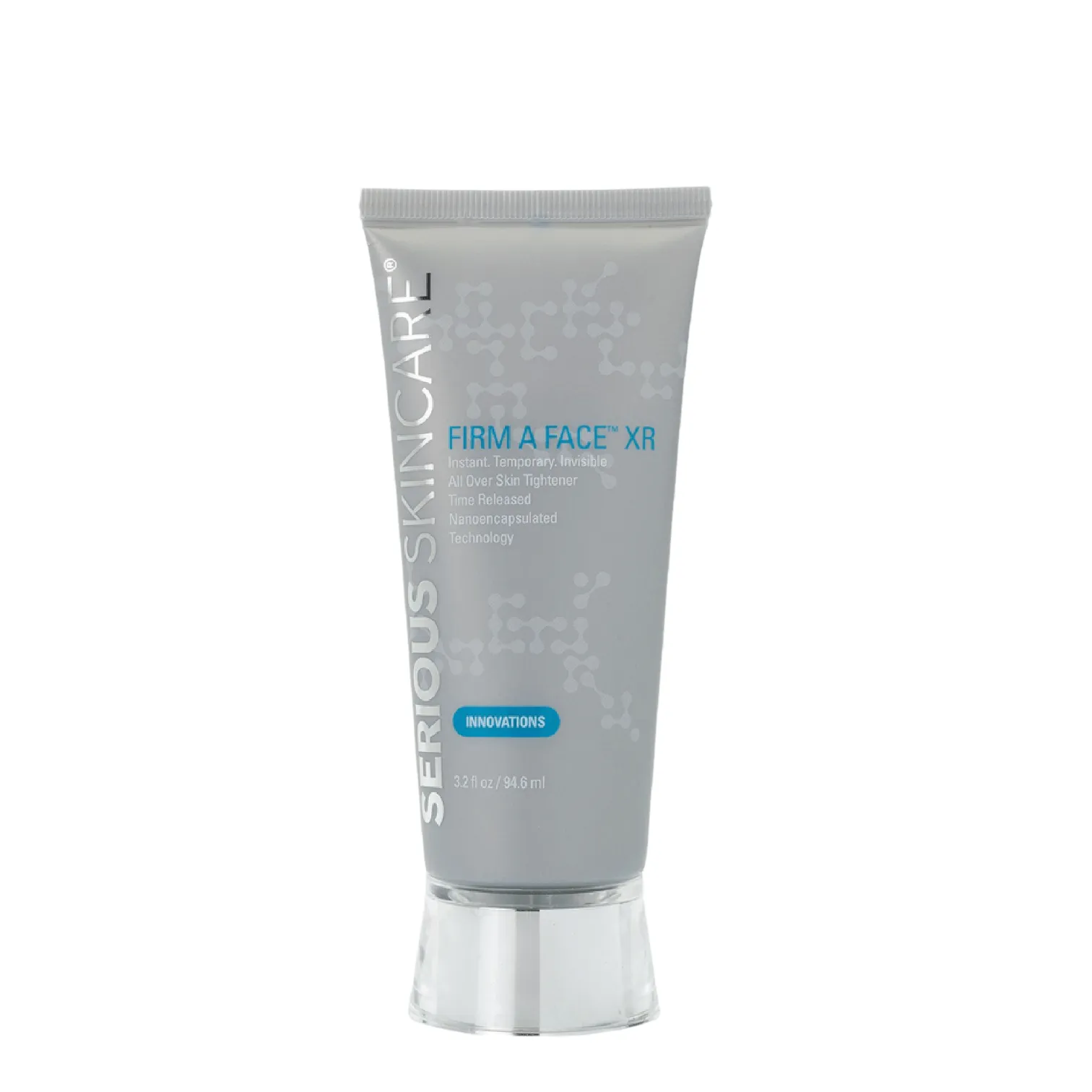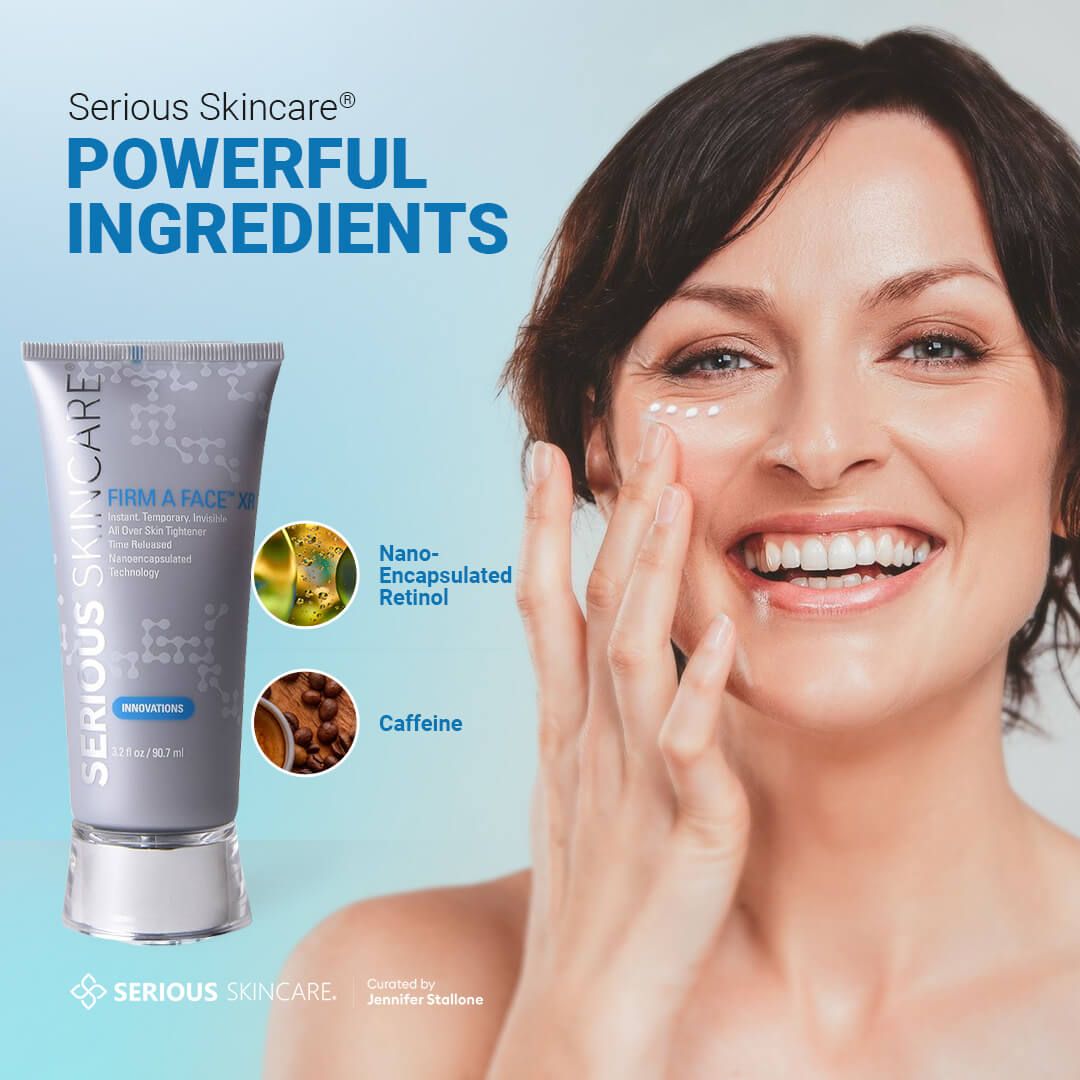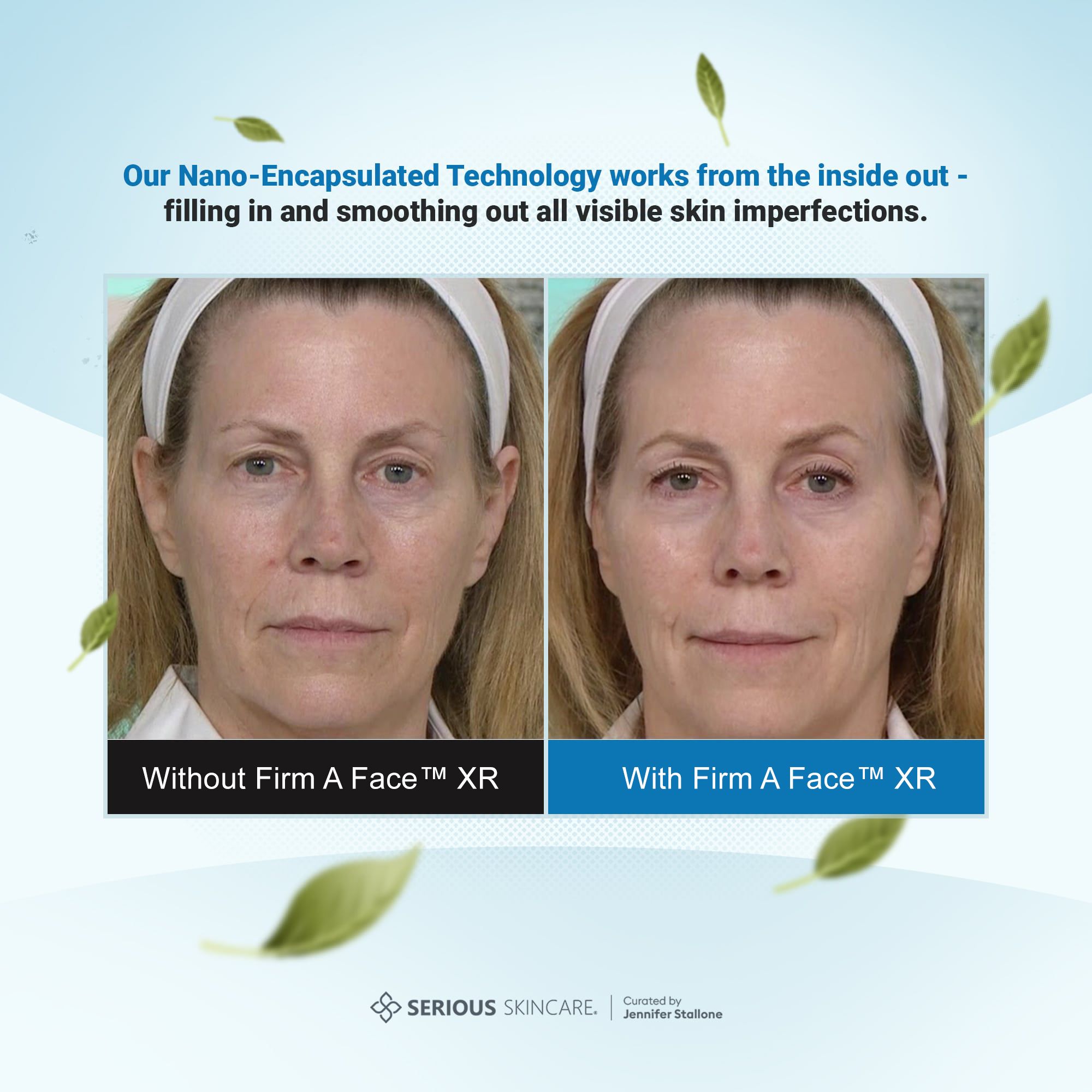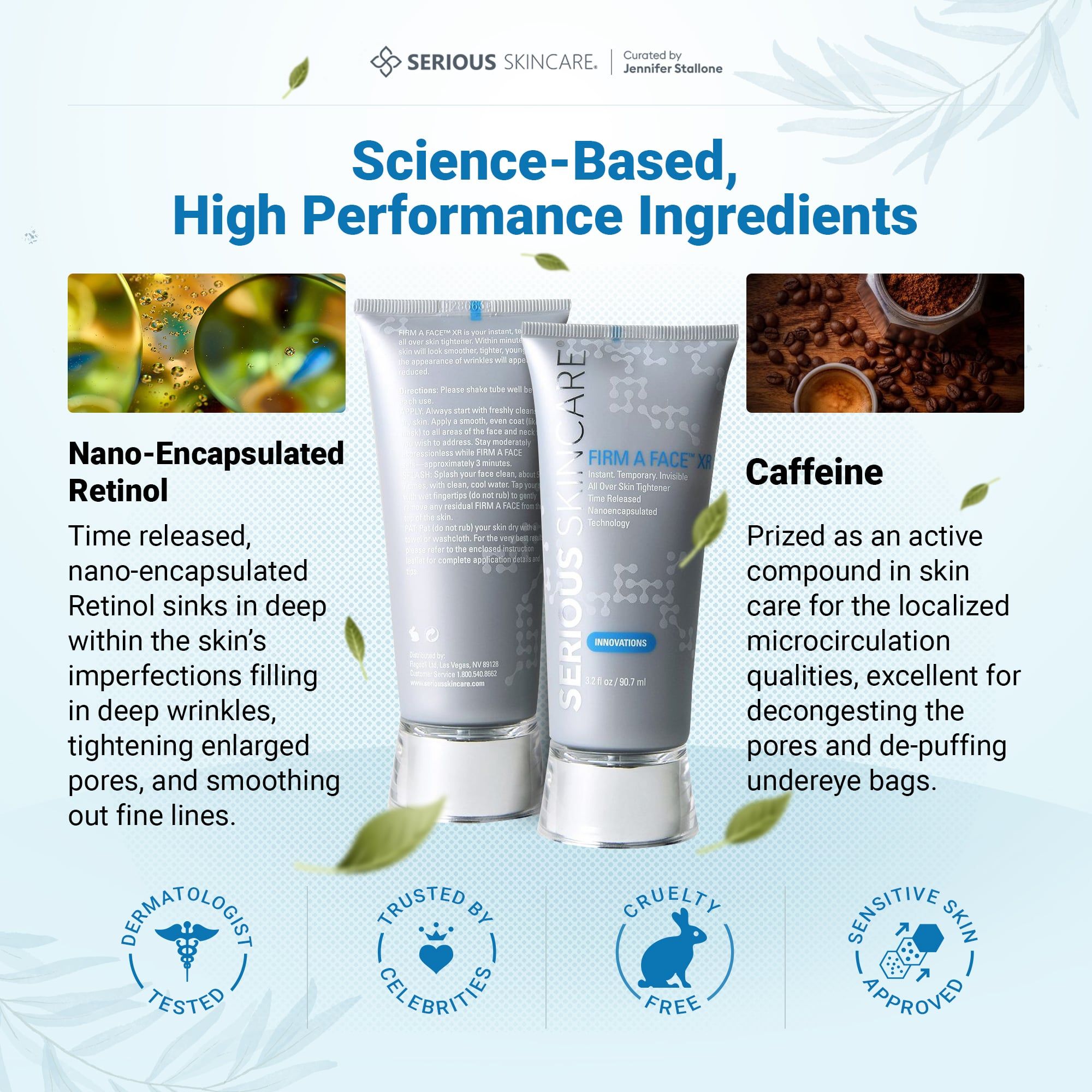 How To Use
Apply a smooth, even layer - like a mask, to a freshly cleansed and dried skin. Stay moderately expressionless for approximately 3 minutes while FIRMAFACE™ sets. Gently splash face clean with warm water (do not wash with cleanser) and gently pat skin dry. For best results refer to the directions on leaflet.

Innovations Collection
Firm A Face XR All Over Skin Tightener
Rated 4.5/5 based on 11000 customer reviews
The very first of its kind! An instant, all-over skin tightener. Redefine the entire complexion with just one treatment. Instantly fills in deep wrinkles, tightens enlarged pores, and blurs-out fine lines.
Why It's Special
Our nano-encapsulated technology works from the inside out - filling in and smoothing out all visible skin imperfections.

1 FIRMAFACE™
DELIVERED MONTHLY
10% Savings

MSRP $44.00
You Save: $4.40

2 FIRMAFACE™
DELIVERED MONTHLY
28% Savings

MSRP $88.00
You Save: $24.64
Fast, Reliable Shipping

30 Day Money Back Guarantee