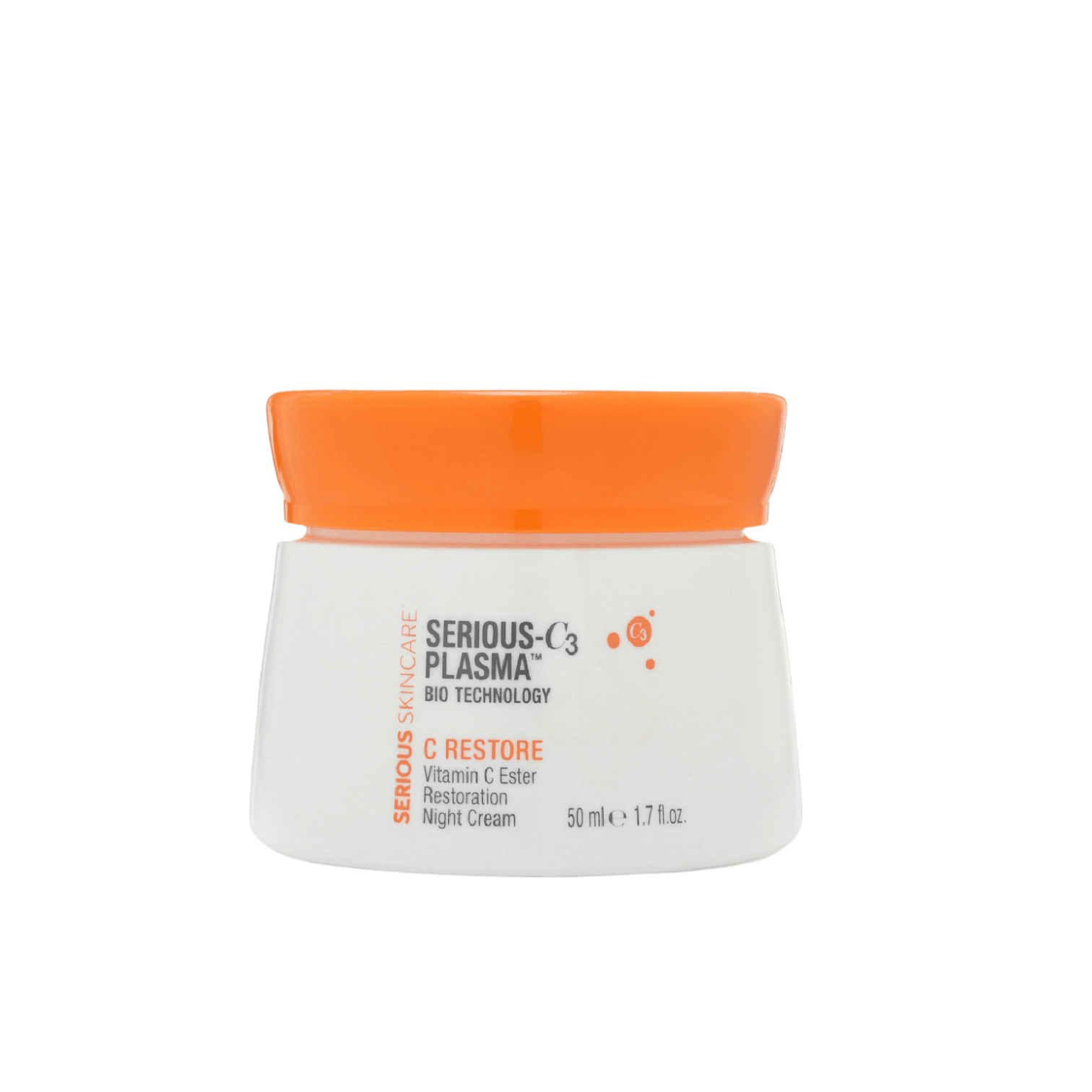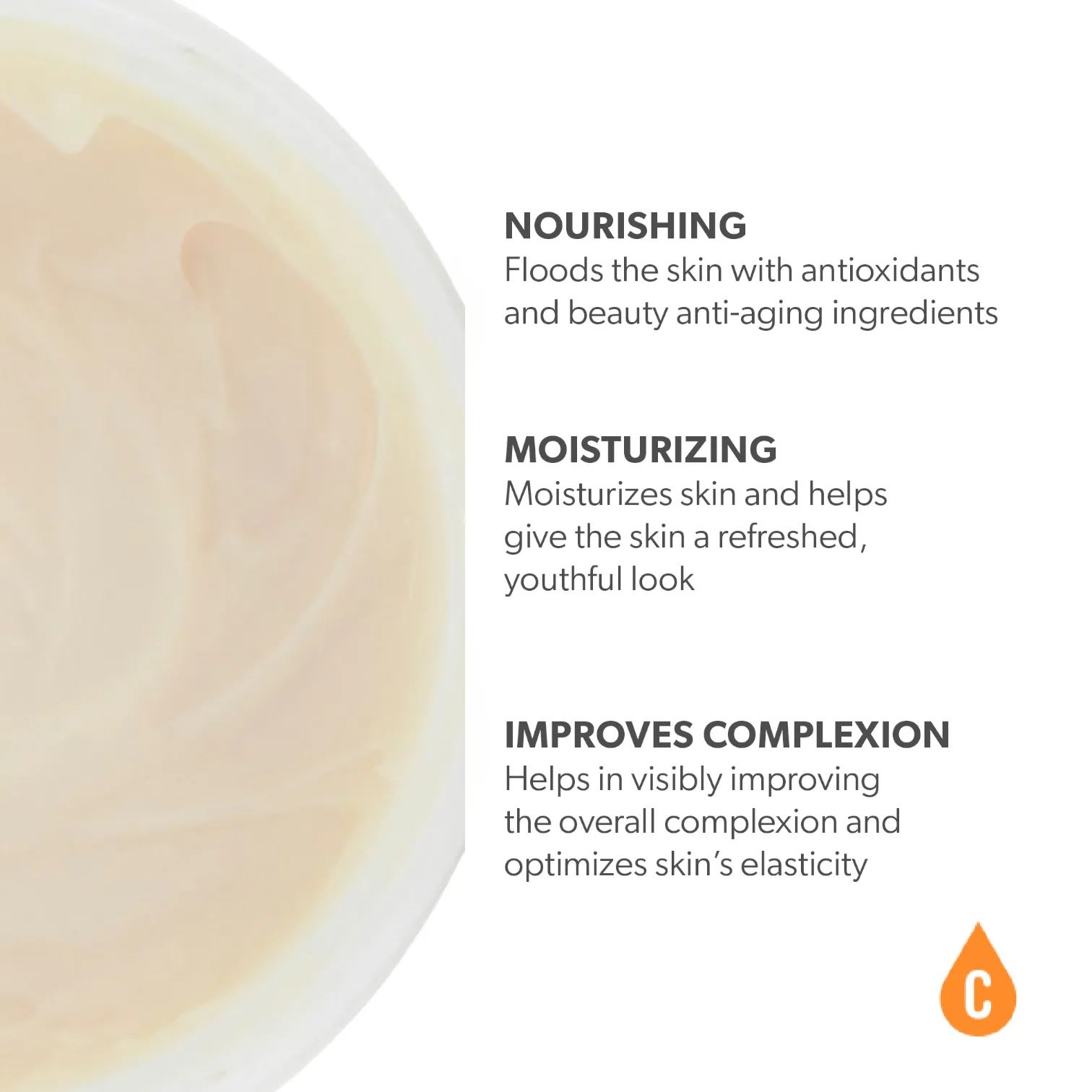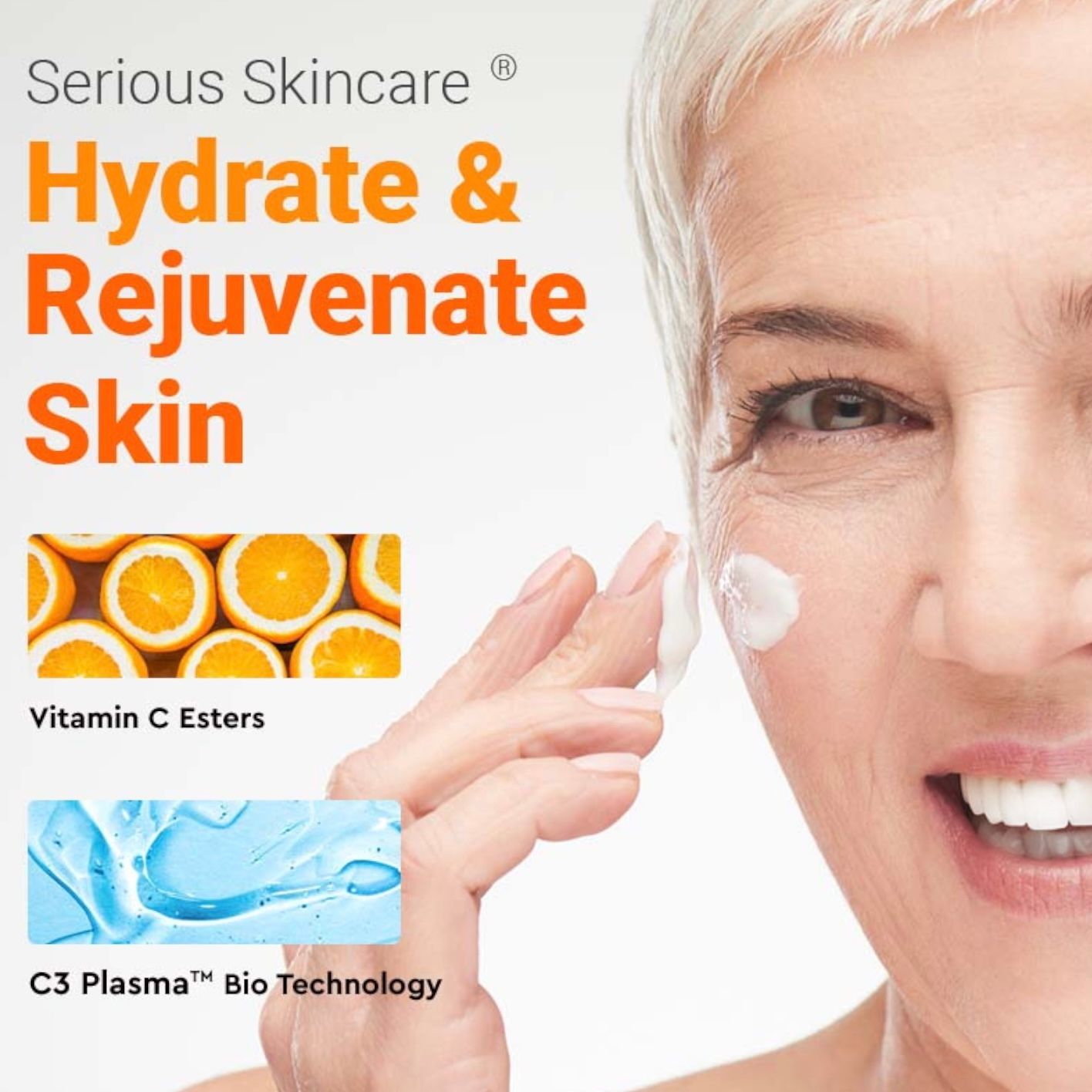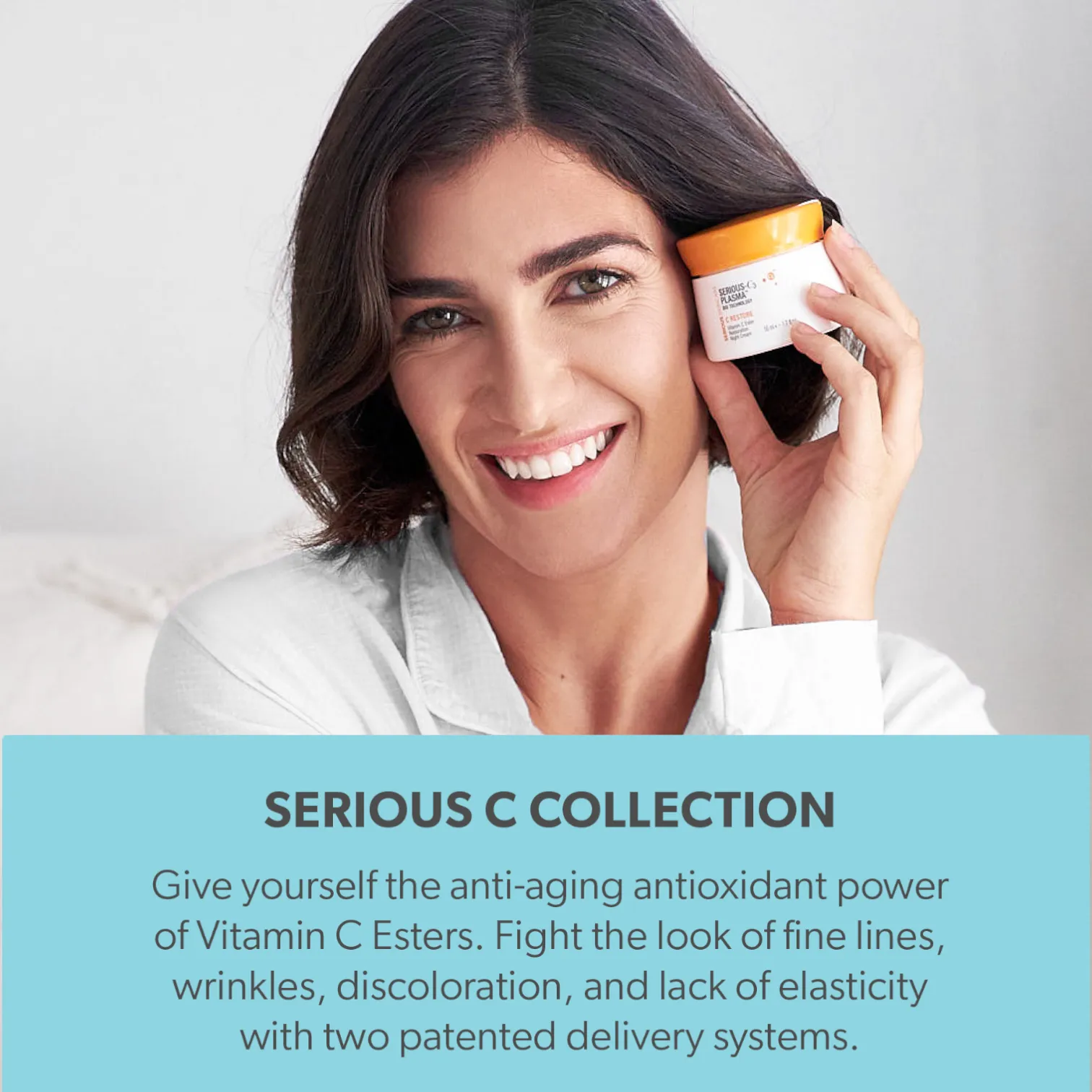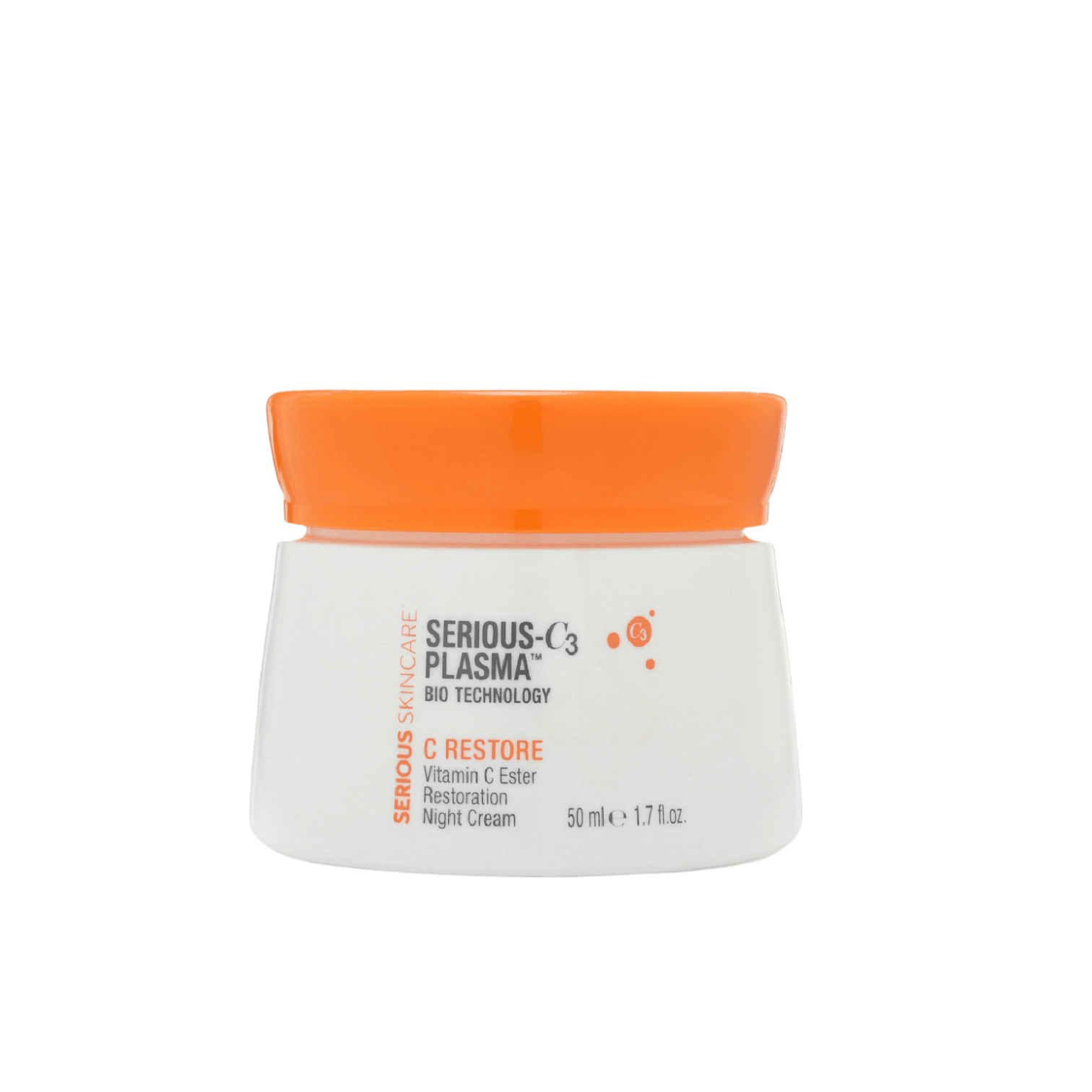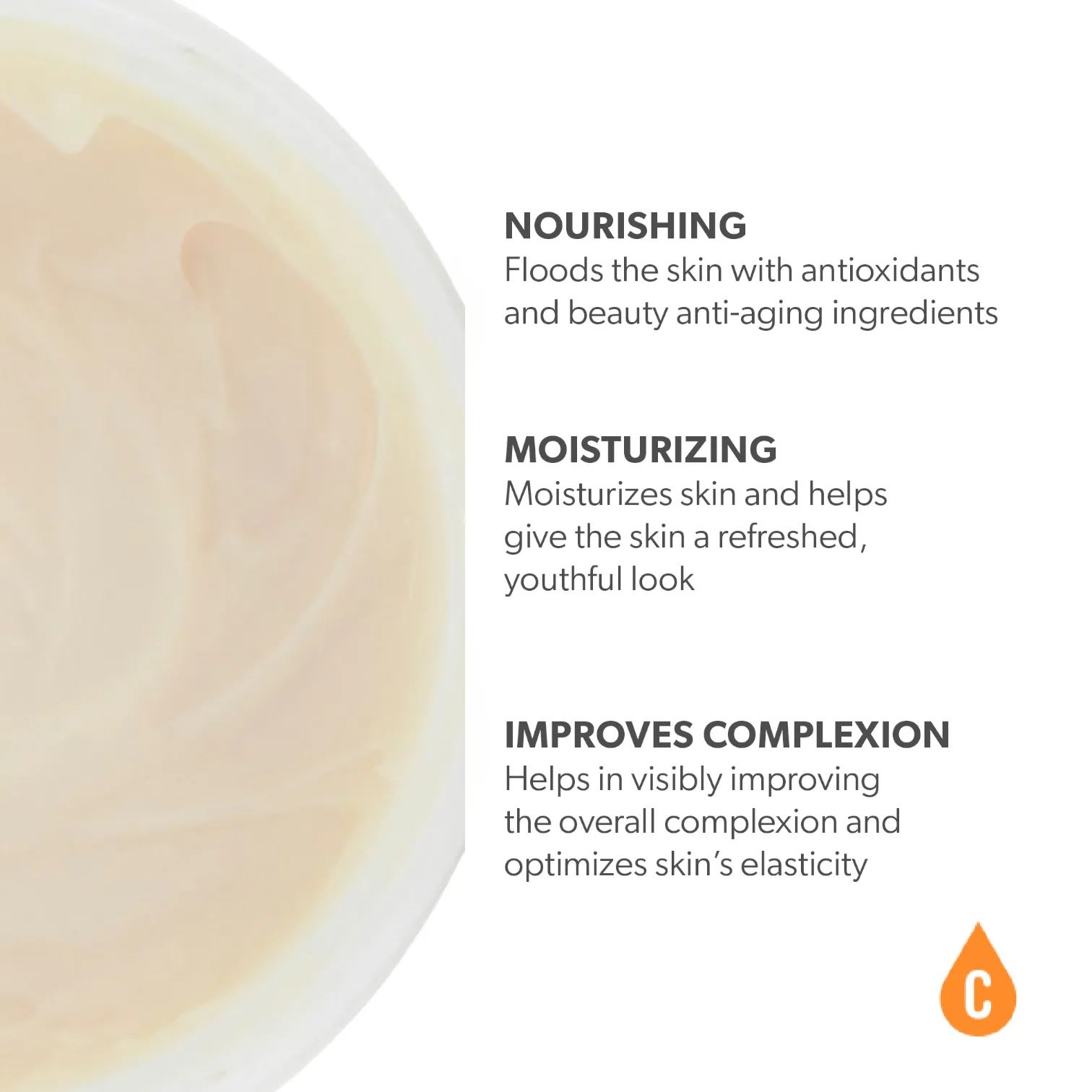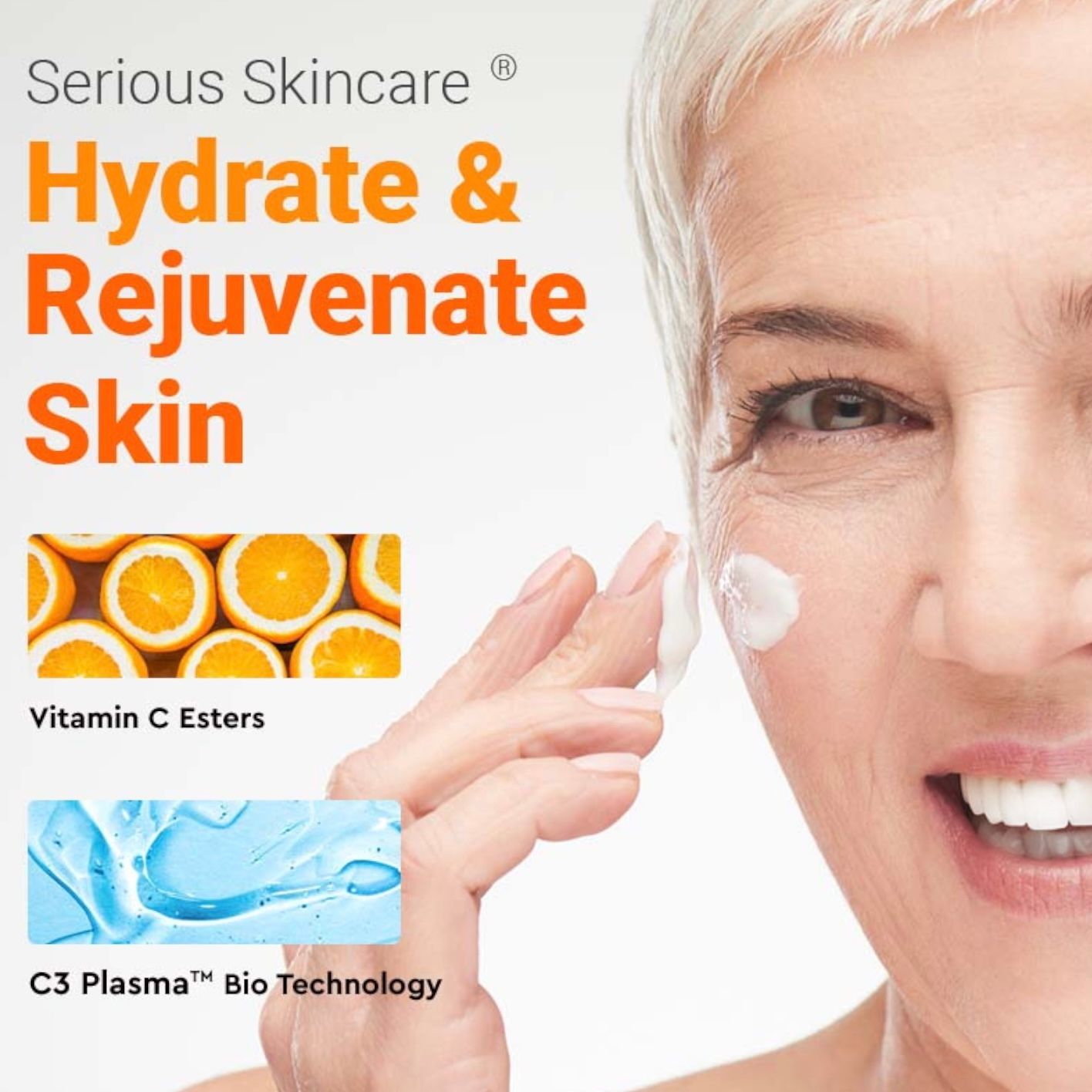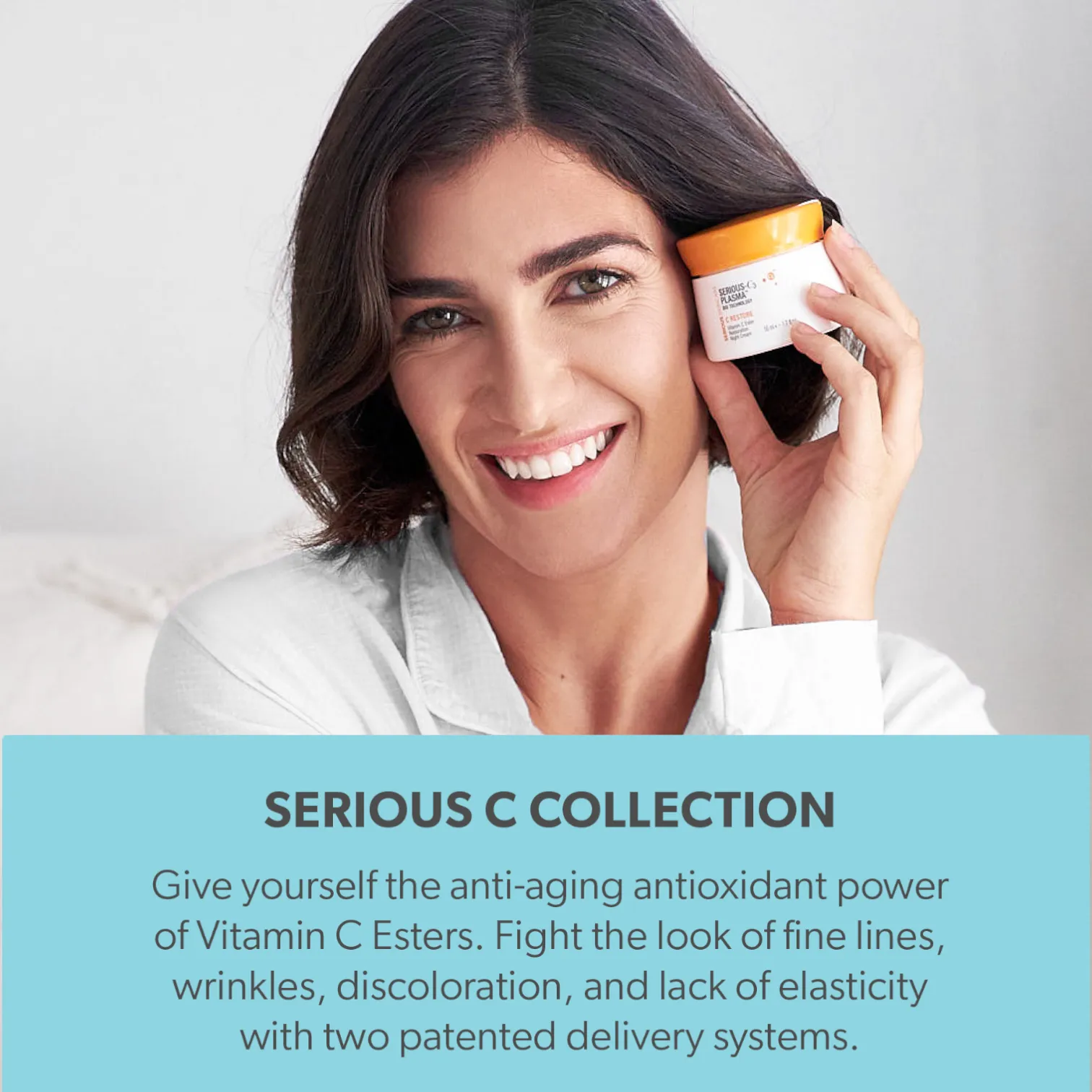 How To Use
Use every evening after cleansing the skin and patting dry. Gently massage a generous amount onto the face and neck. Can be layered on top of a Serum or a lighter Cream.

Serious C Collection
SERIOUS-C3 PLASMA™ BIO TECHNOLOGY C RESTORE Vitamin C Ester Restoration Night Cream
Rated 4.5/5 based on 11000 customer reviews
The C RESTORE is a moisturizing facial cream formulated with 6 stabilized Vitamin C Esters and our exclusive Serious-C3 Plasma Technology. This luxurious cream was designed to be used at night, while the body is in resting mode, to optimize the skin's downtime and help address and improve all visual signs of aging, Hydration binding ingredients plump the skin with volume and smoothness, creating a youthful and more resilient complexion.
Why It's Special
Clinically tested and proven to significantly improve skin's elasticity. C Restore gives back a firmer, more compact look while brightening and boosting the overall complexion for beautiful, luminous clarity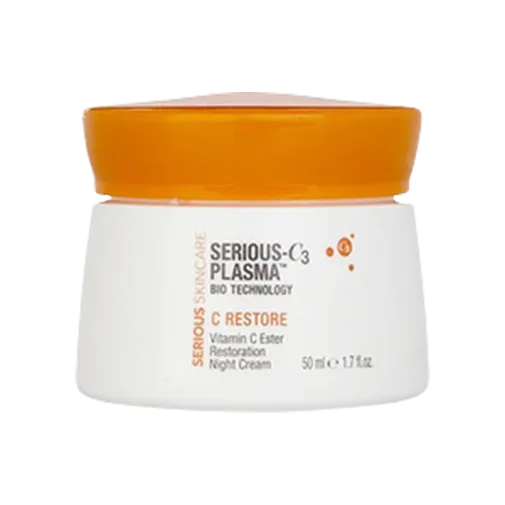 1 Serious-C3 C Restore
DELIVERED MONTHLY
10% Savings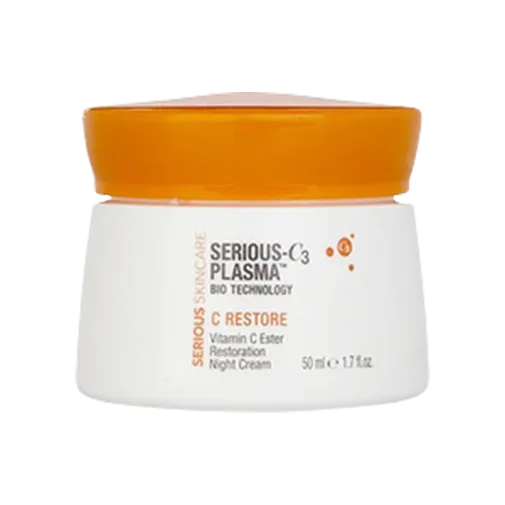 MSRP $39.00
You Save: $3.90

2 Serious-C3 C Restore
DELIVERED MONTHLY
28% Savings

MSRP $78.00
You Save: $21.84
Fast, Reliable Shipping

30 Day Money Back Guarantee