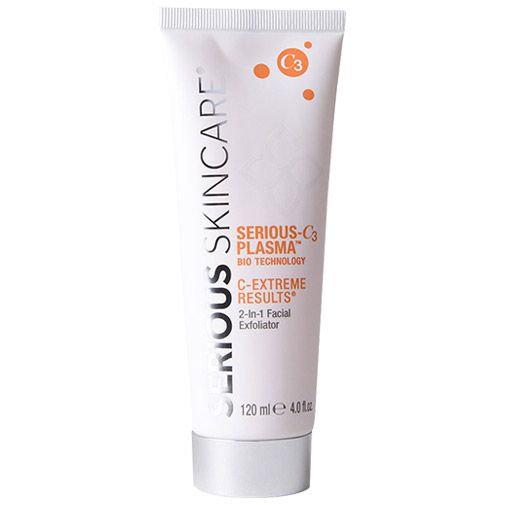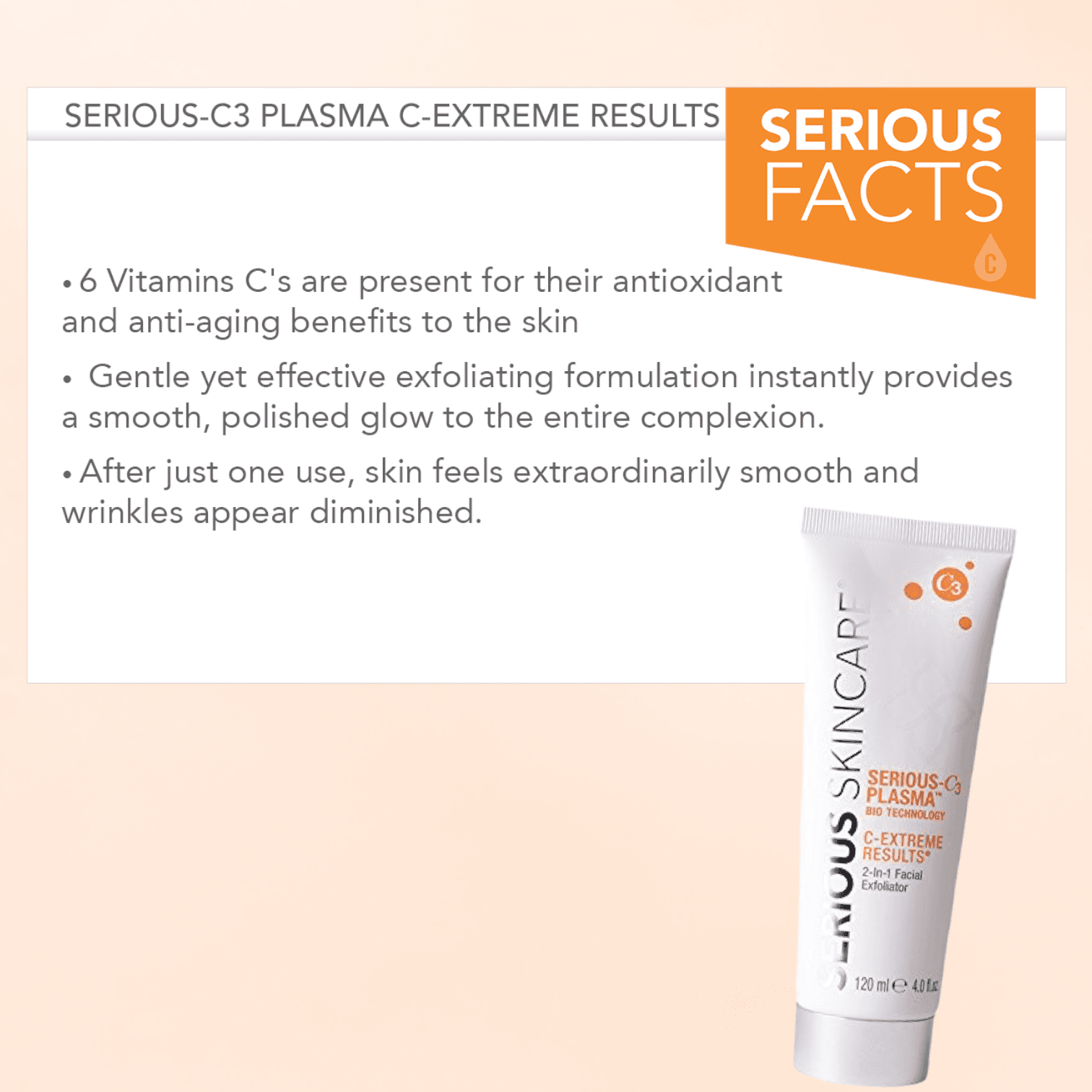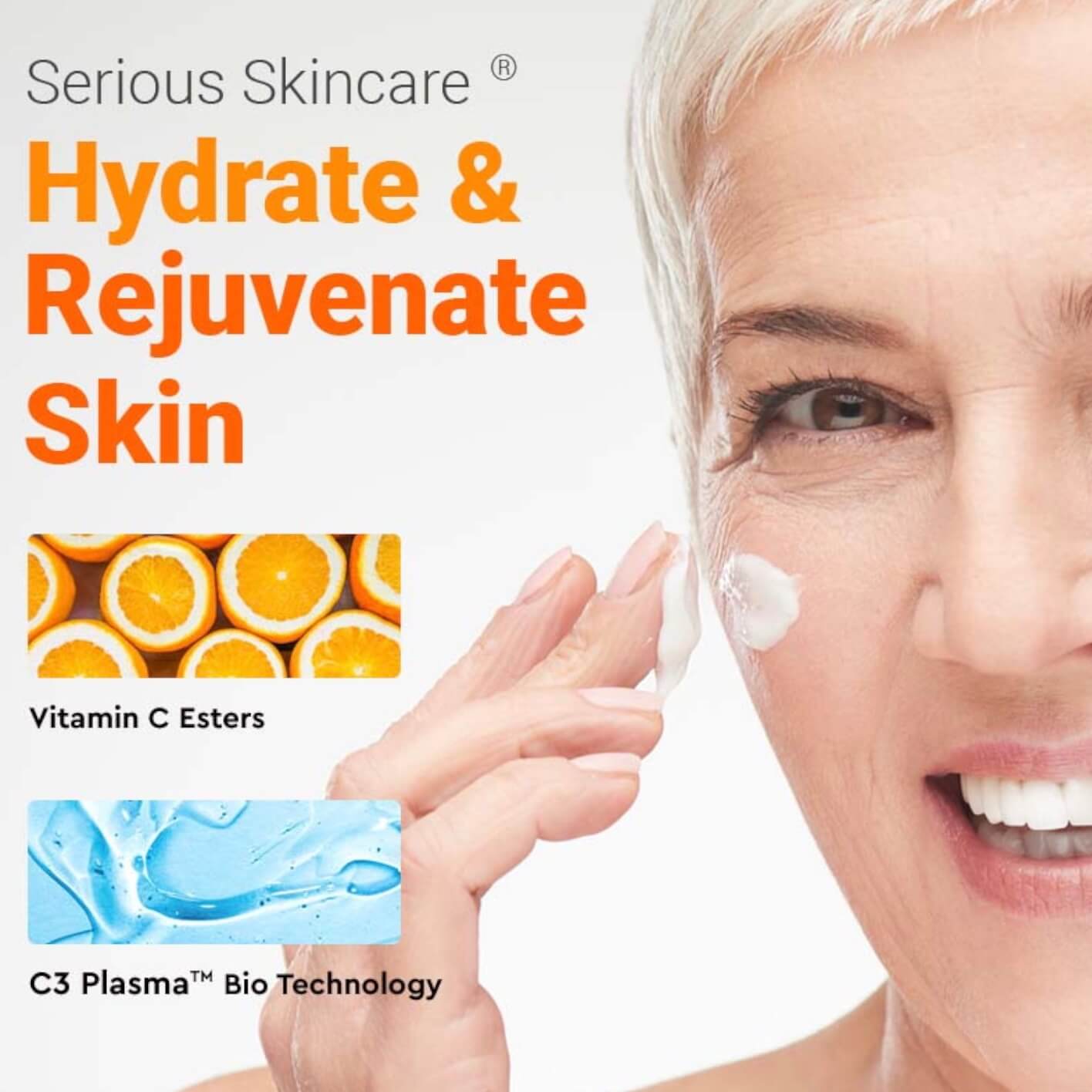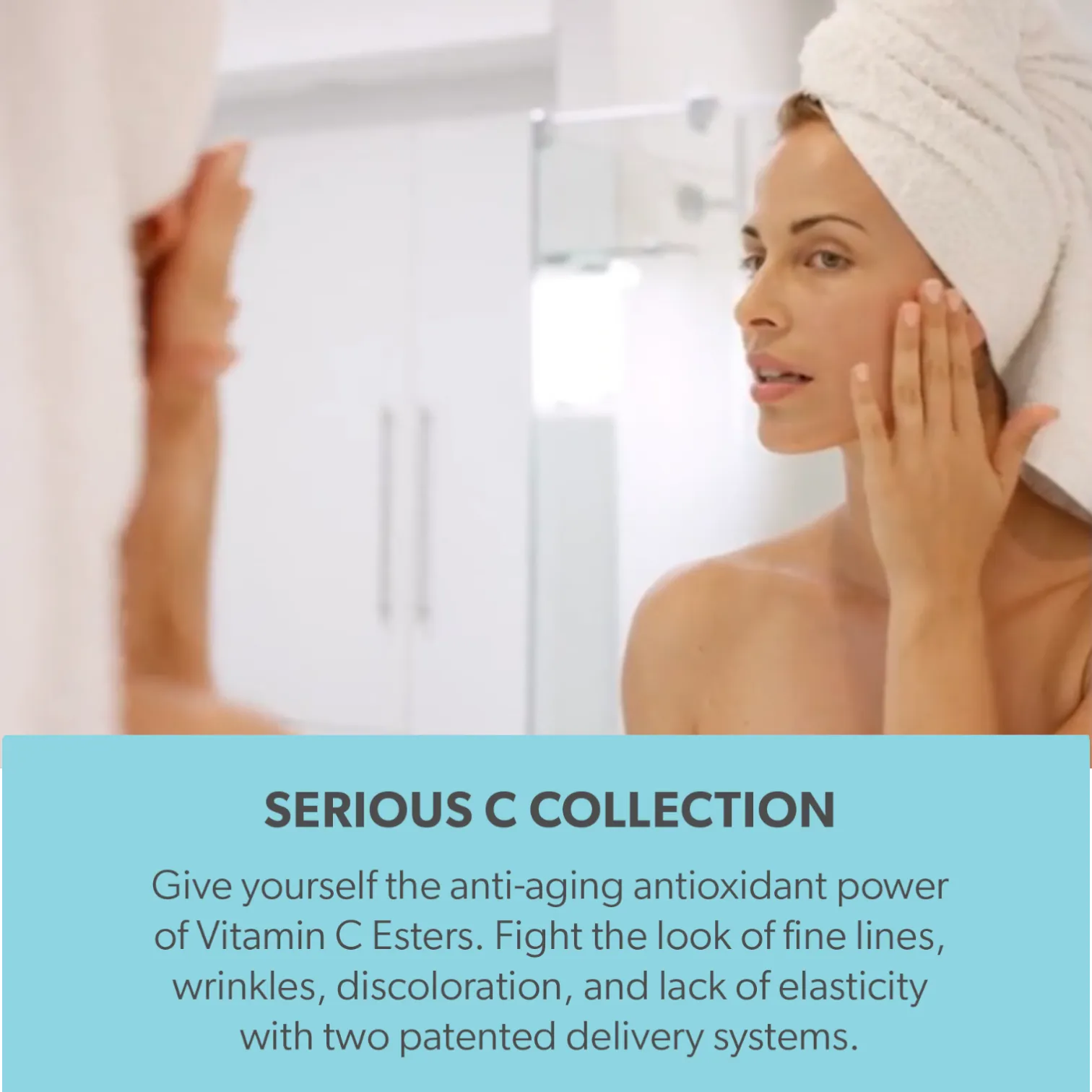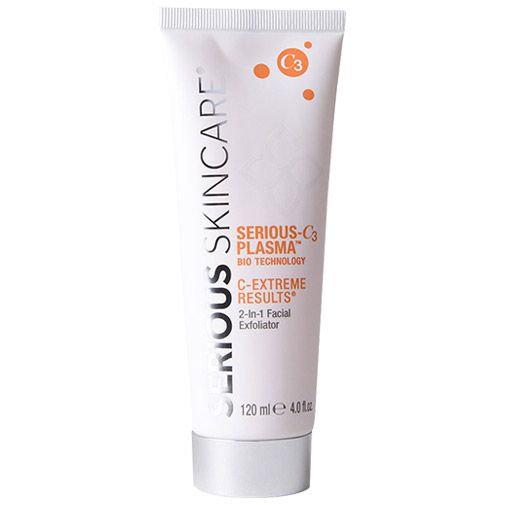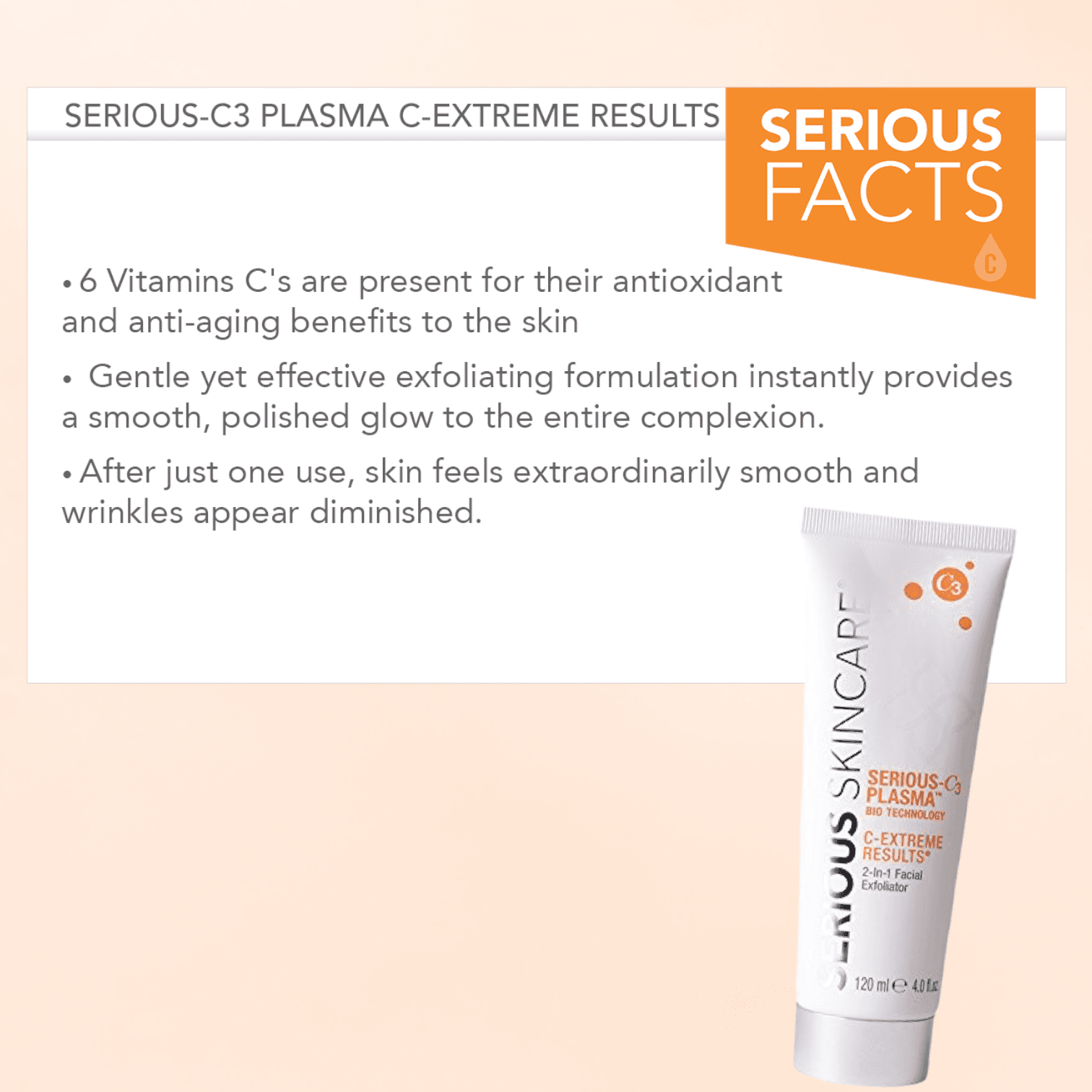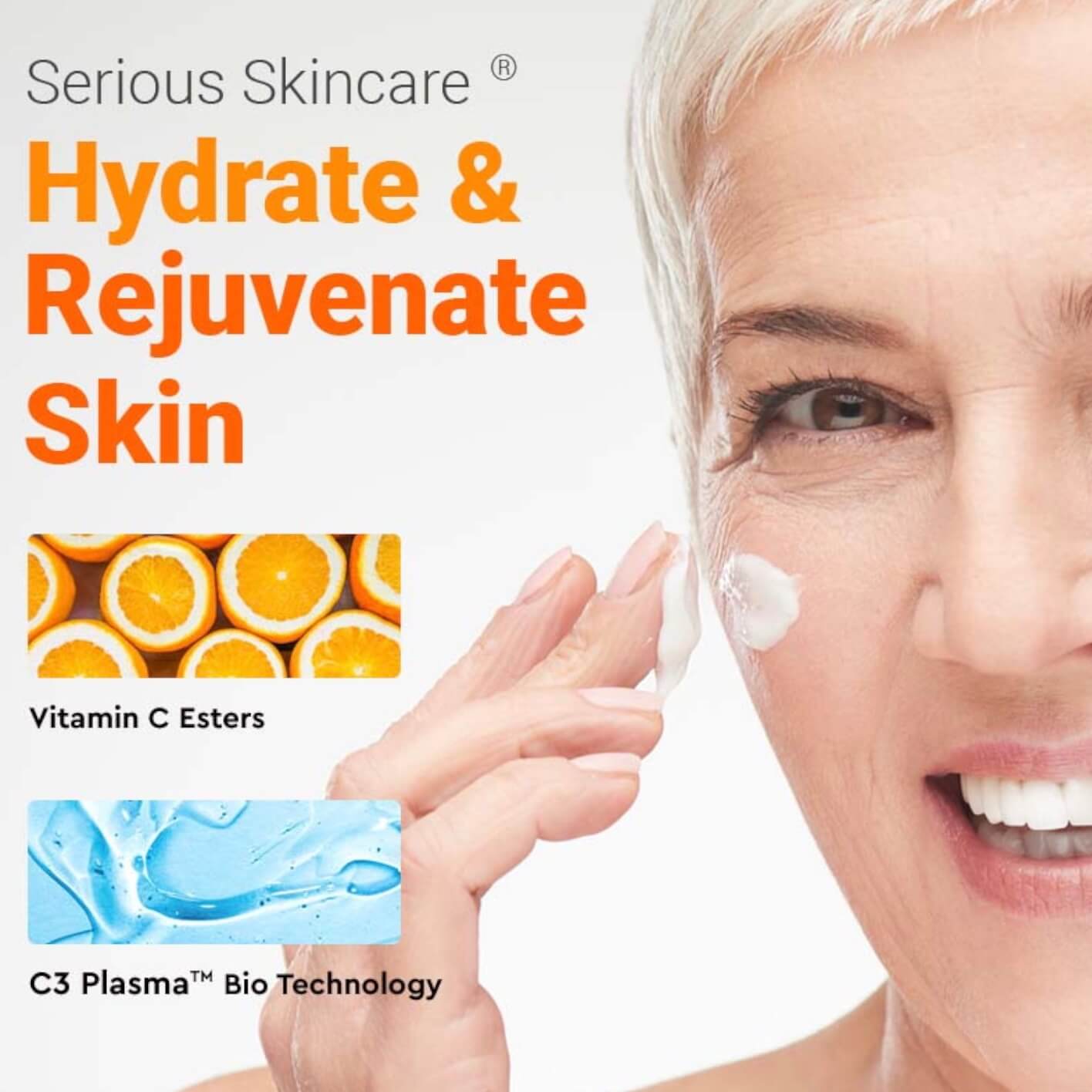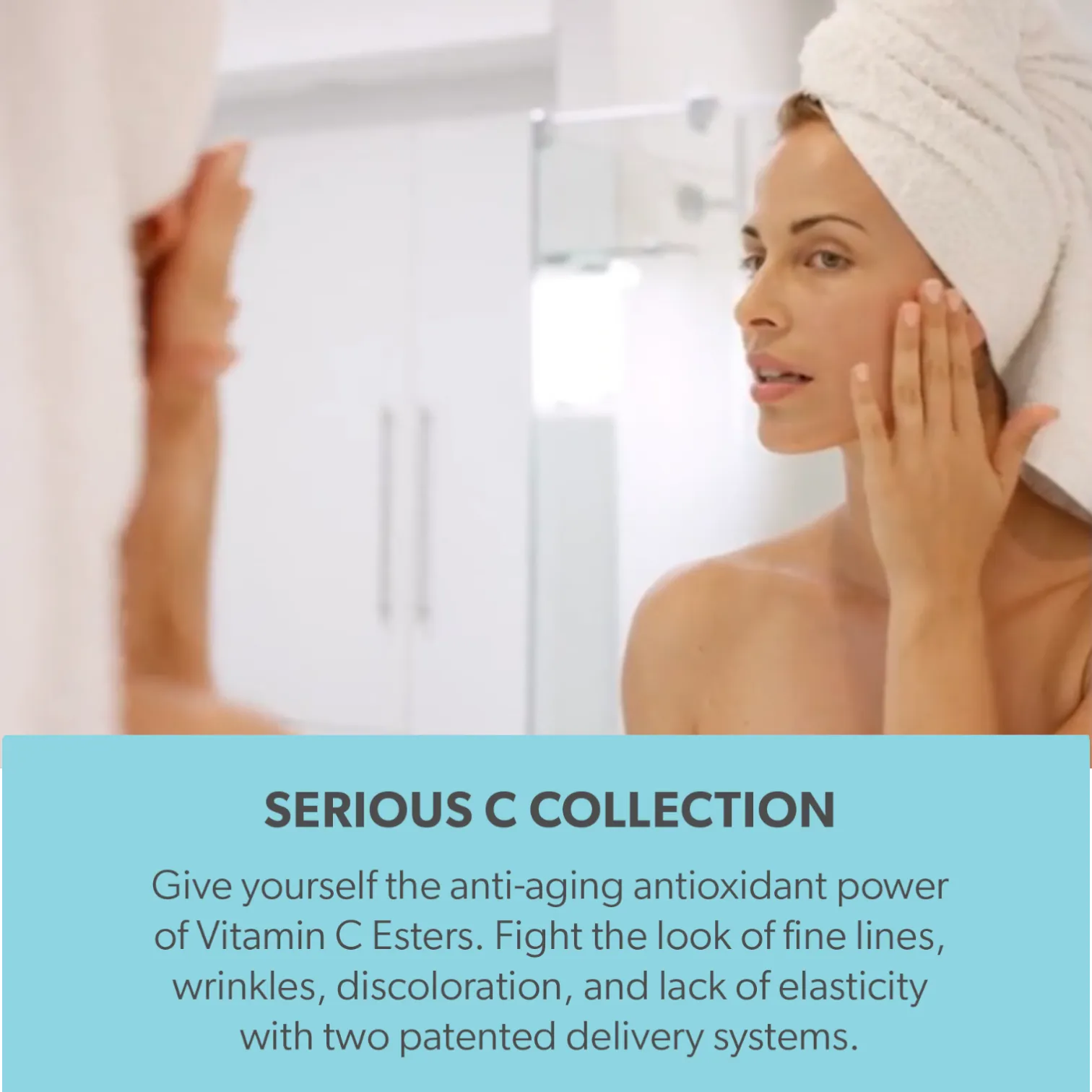 How To Use
Apply to damp skin, spreading on evenly with gentle circular motions. Leave on for two minutes and then rinse. Use twice a week for beautiful, silky-looking skin. Can be used on the face and neck. Avoid the immediate eye area. For external use only.

Serious C Collection
C Extreme Results™ 2-in-1 Facial Exfoliator - 4.0 oz. DOUBLE SIZE!
Rated 4.5/5 based on 11000 customer reviews
This at-home, skin resurfacer is a simple, one-step beauty treatment that helps rapidly exfoliate and smooth the skin while delivering valuable Vitamin C esters.
Why It's Special
After just one use, the skin looks and feels soft, youthful and super smooth. Our exclusive, brightening vitamin C esters, powerful plasmas and skin repairing peptides uniquely address and significantly improve the multiple issues of visible age on the face.

1 C-3 Plasma C Extreme Results
DELIVERED MONTHLY
10% Savings

MSRP $54.00
You Save: $5.40

2 C-3 Plasma C Extreme Results
DELIVERED MONTHLY
28% Savings

MSRP $108.00
You Save: $30.24
Fast, Reliable Shipping

30 Day Money Back Guarantee