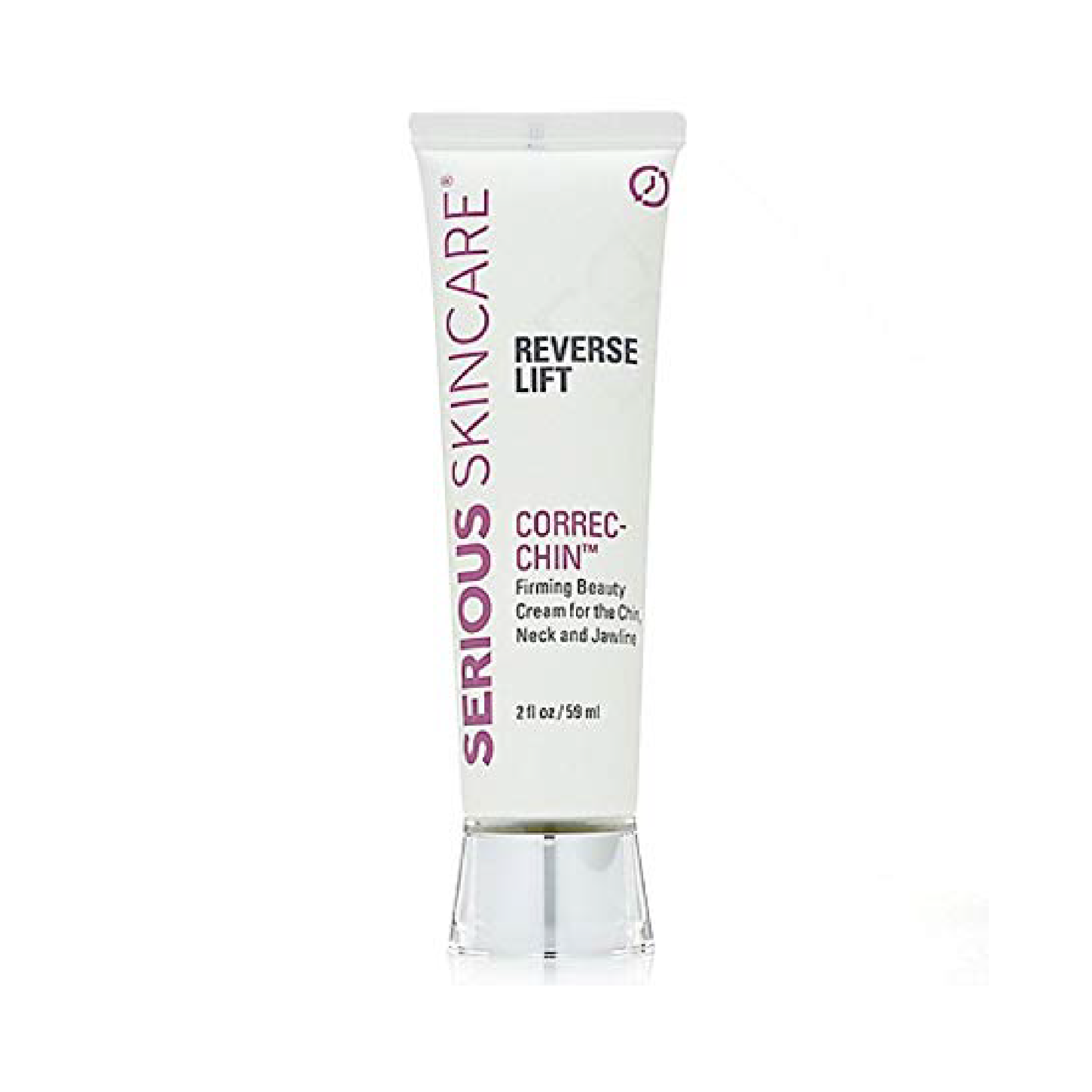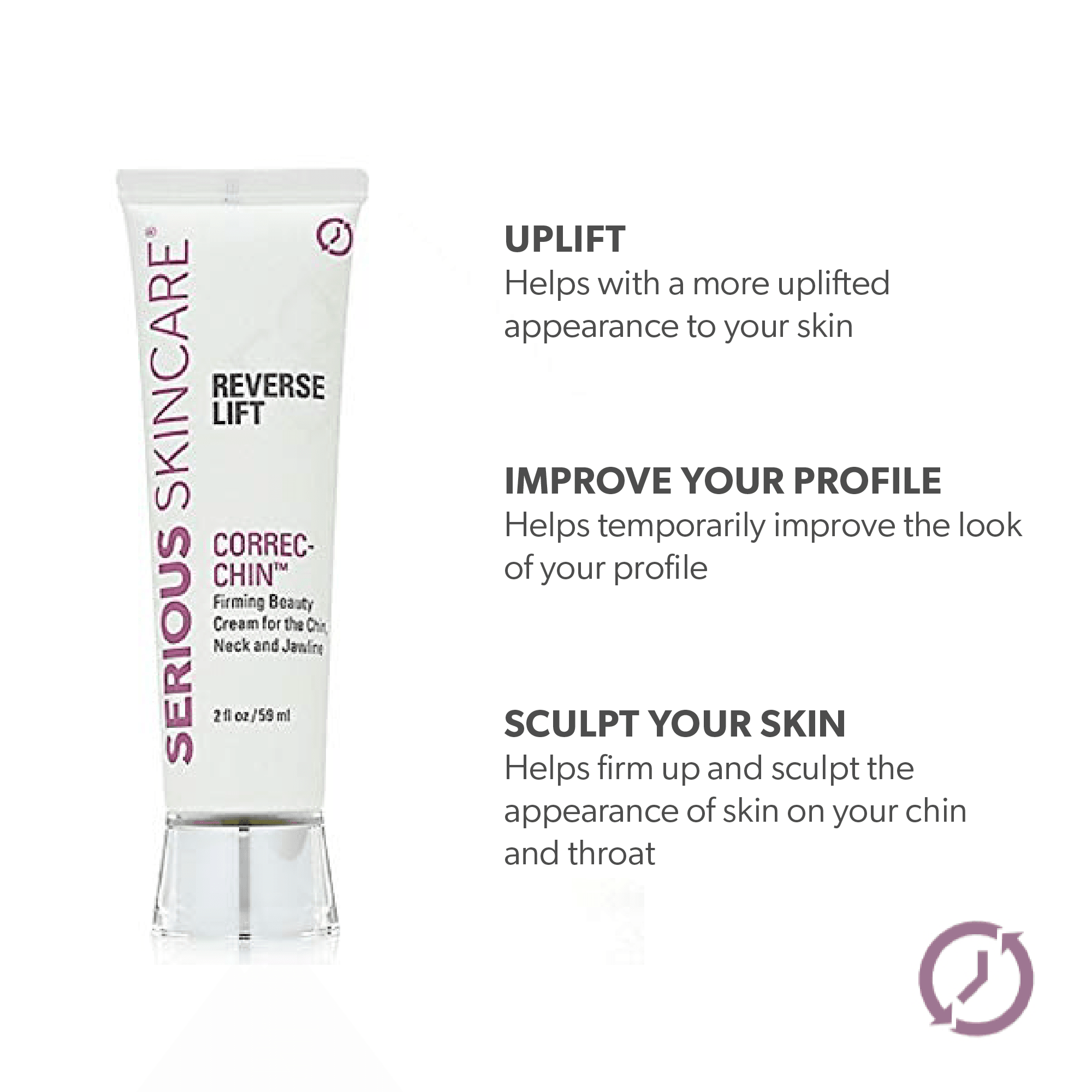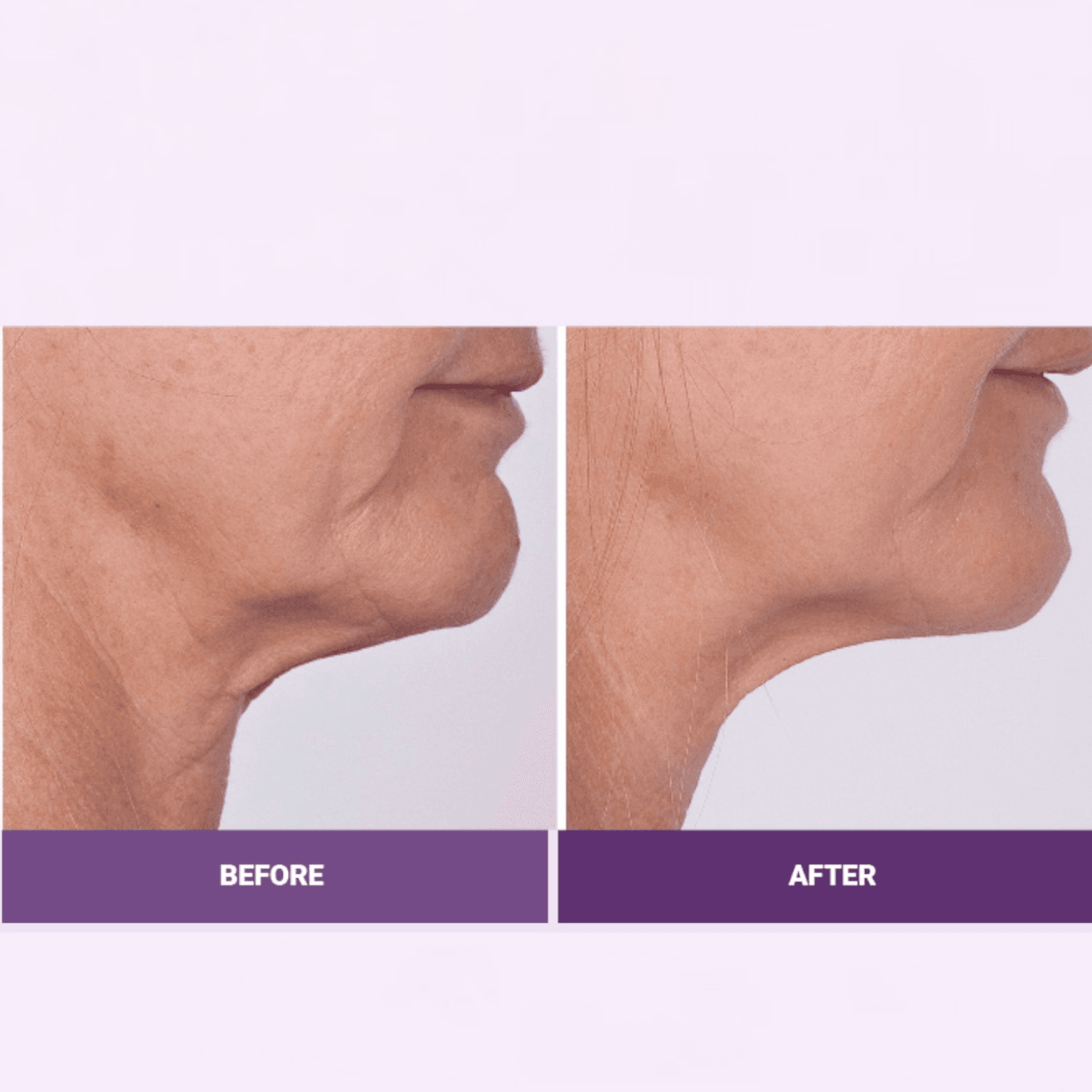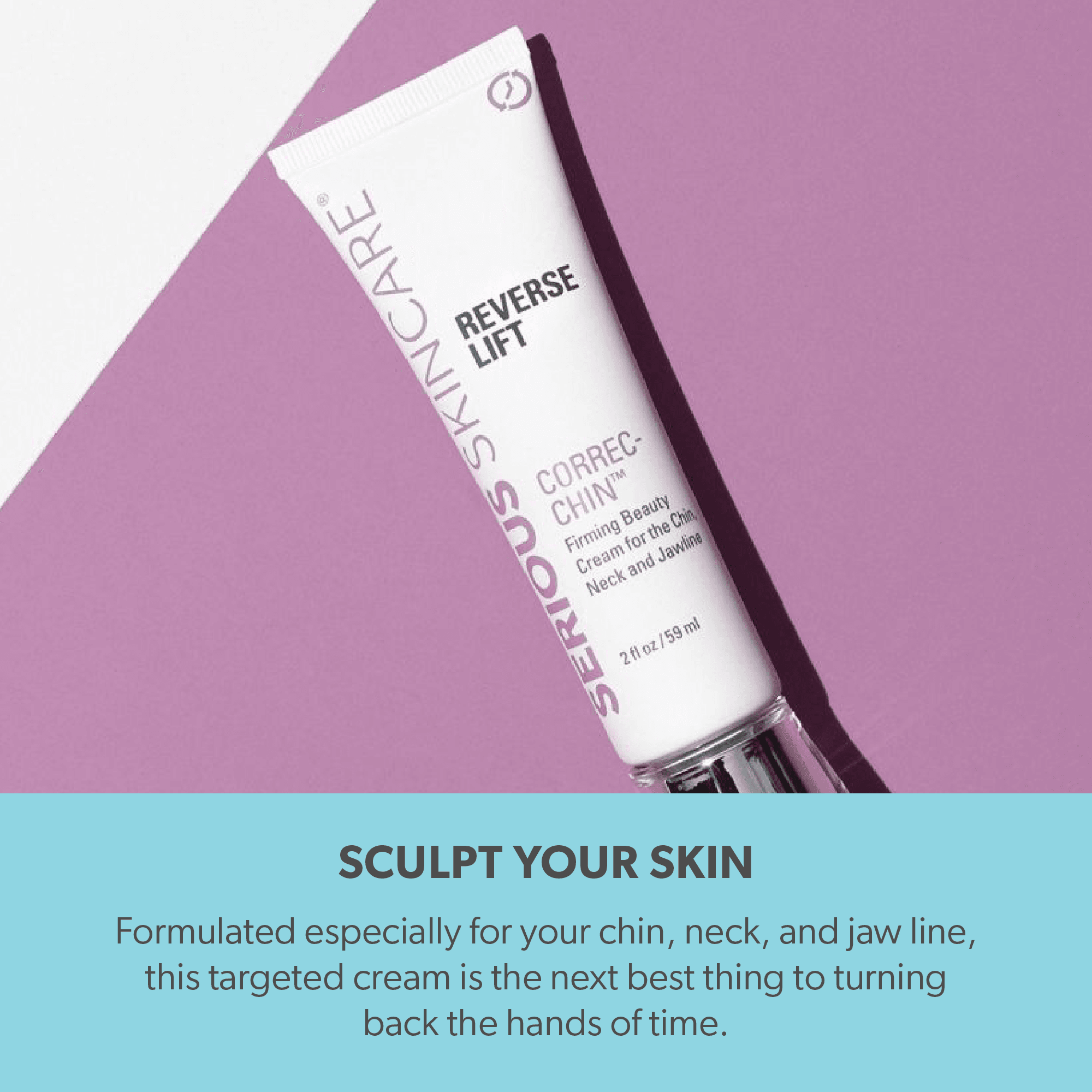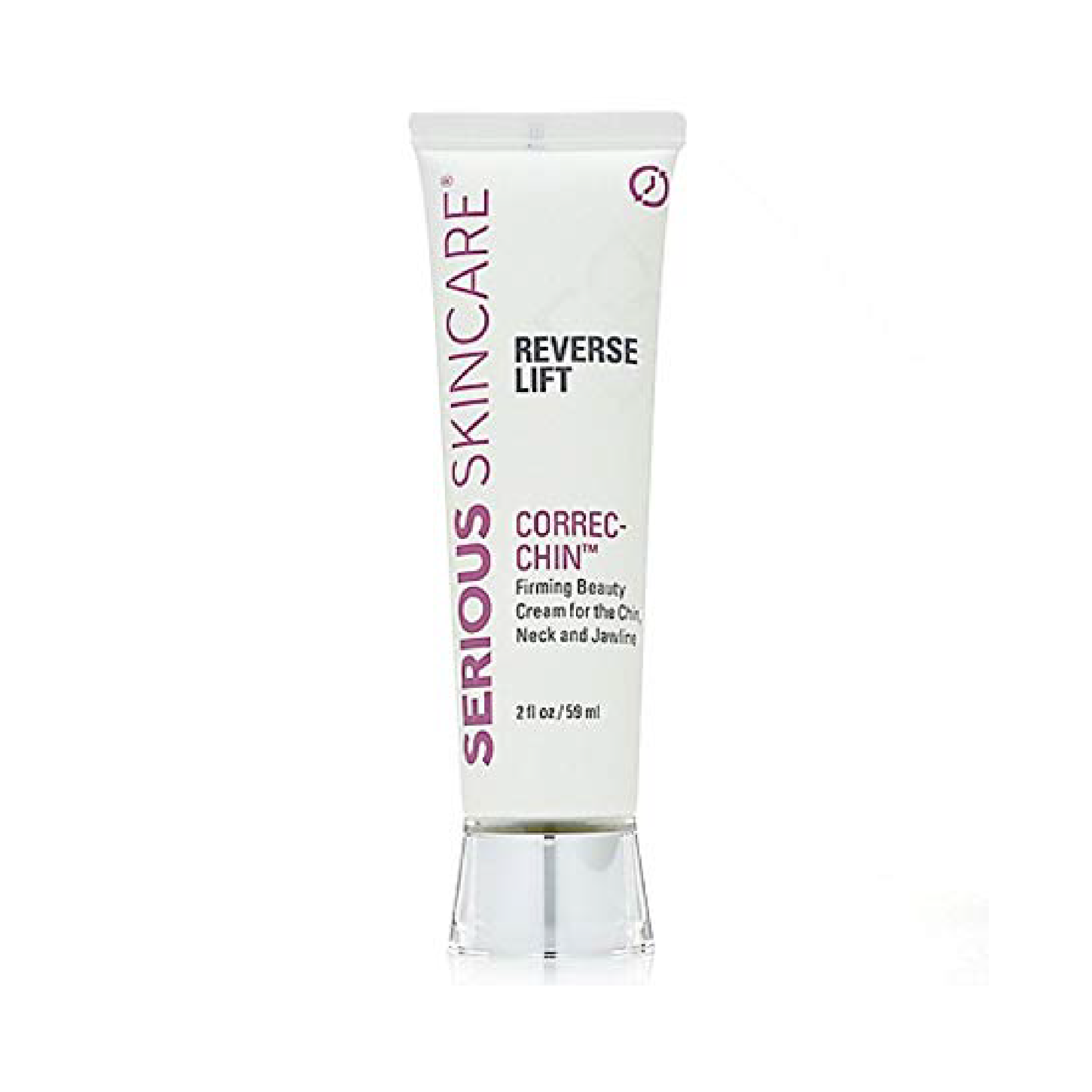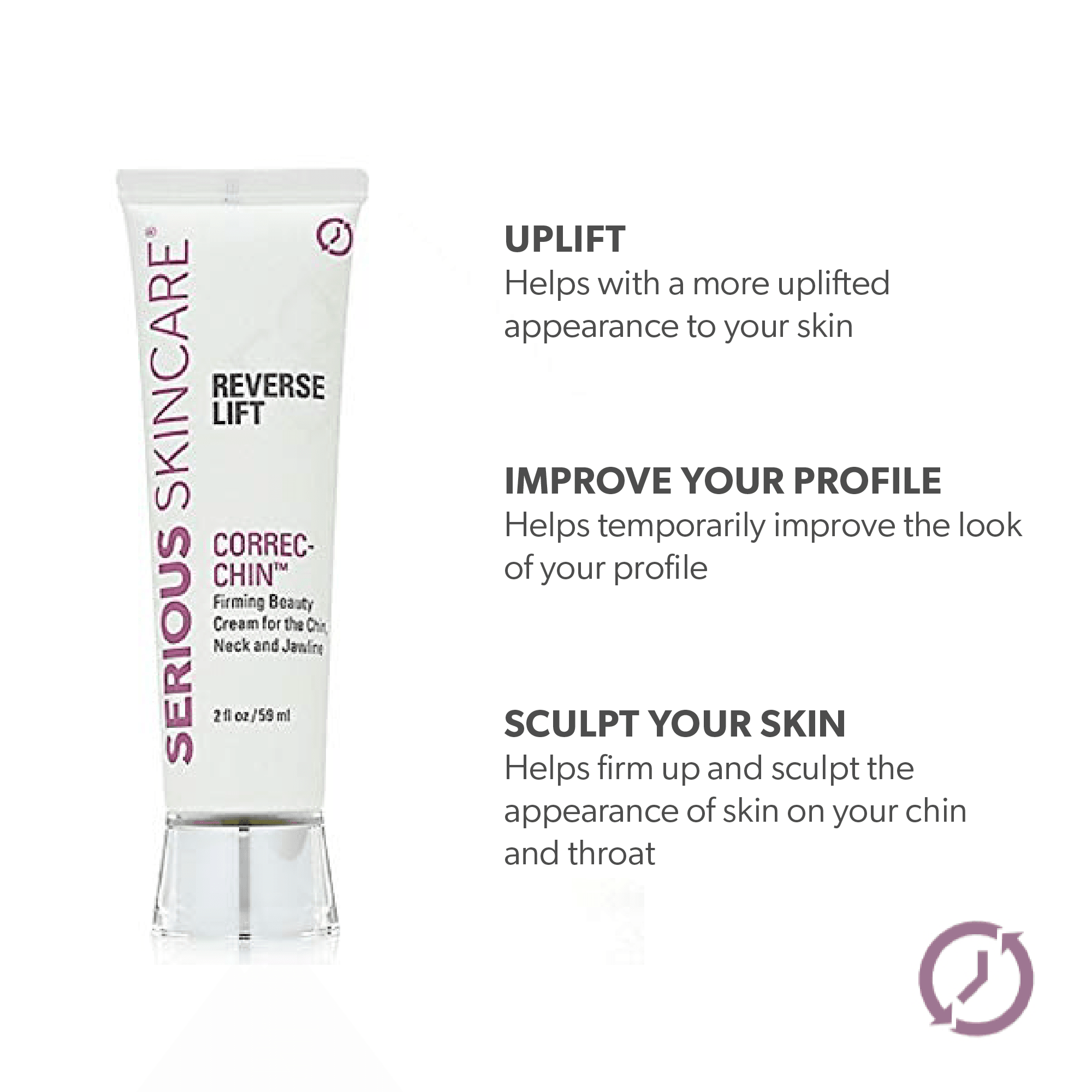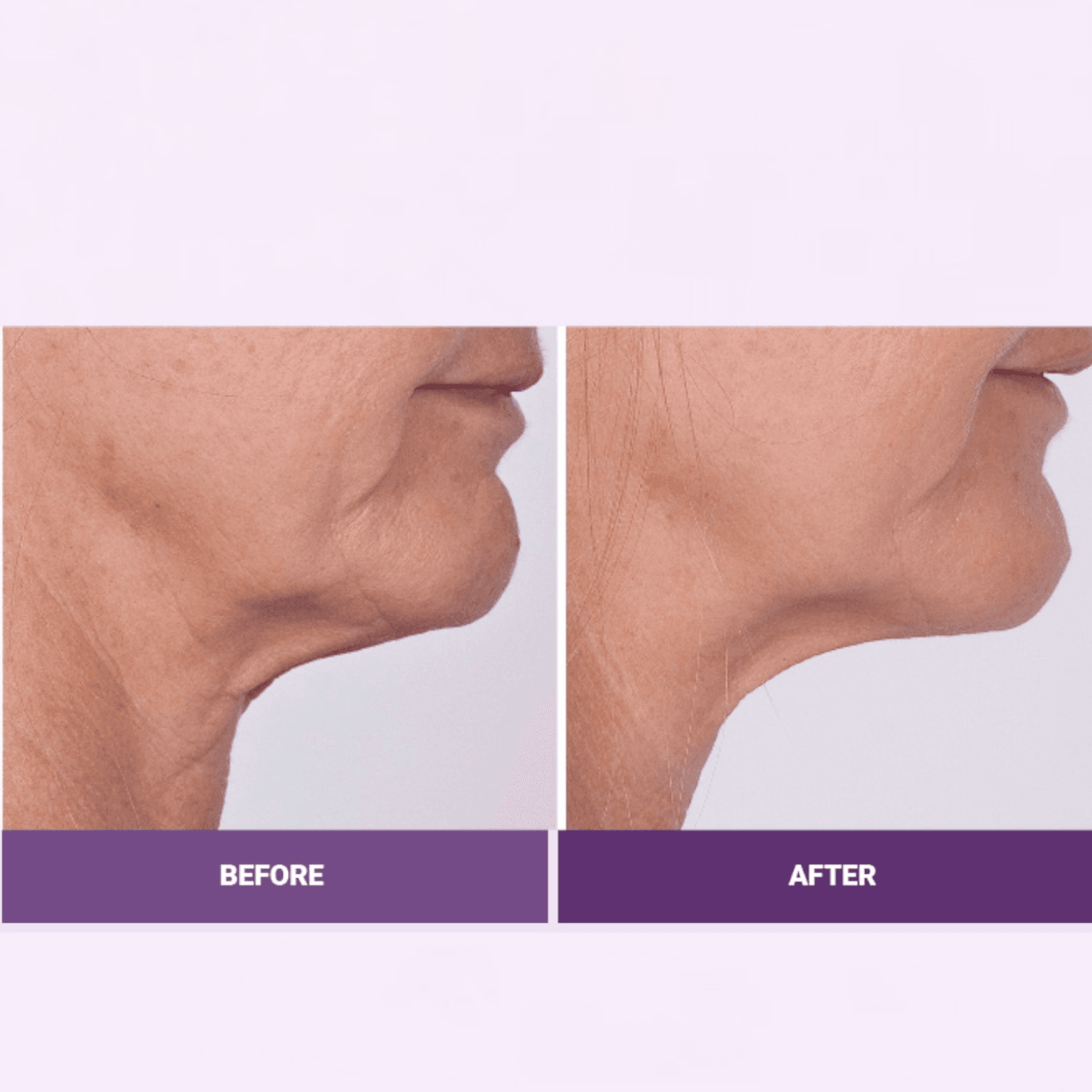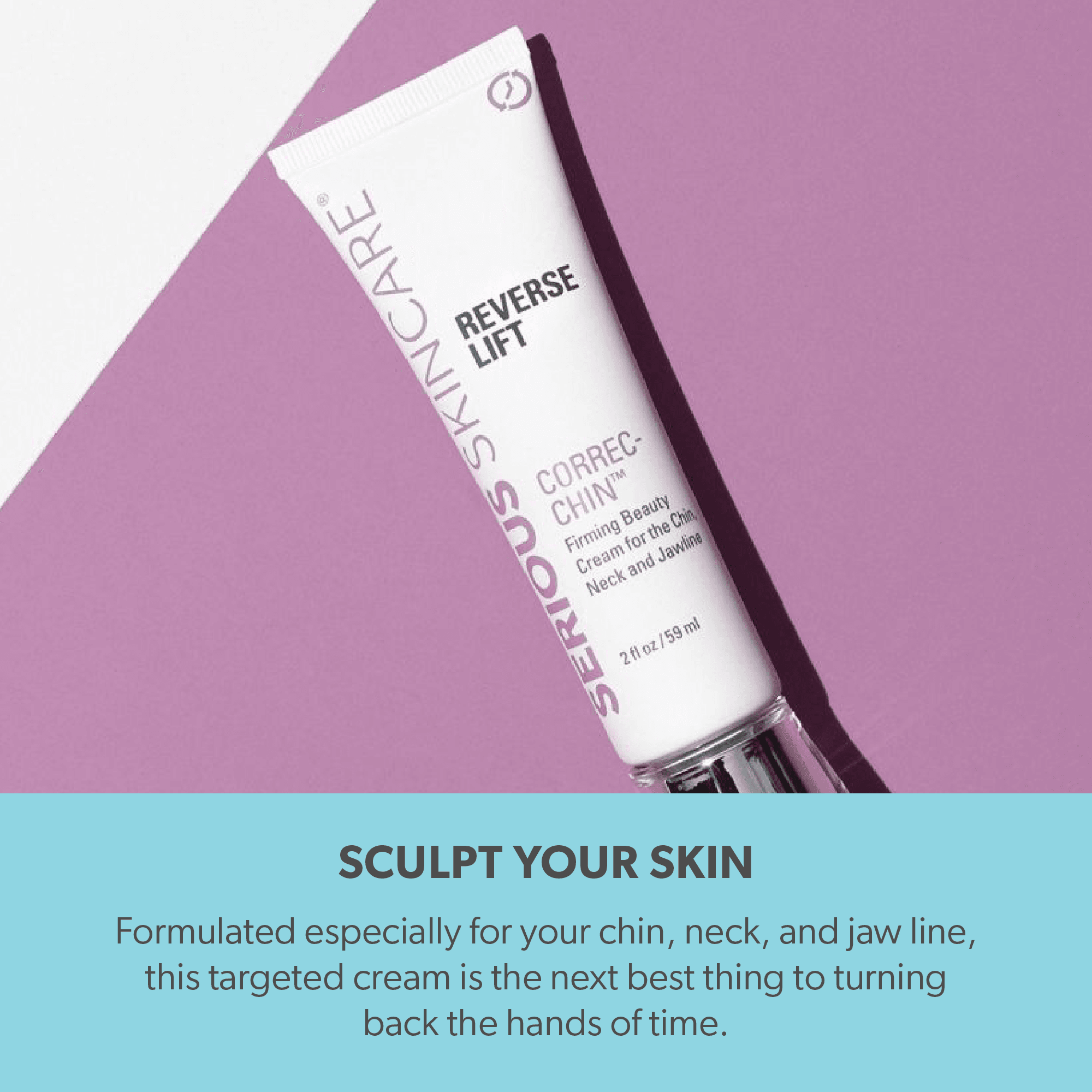 How To Use
For best results use Correc-Chin™ twice a day. Massage into entire neck, chin and jawline using deep upward strokes.

Reverse Lift Collection
Reverse Lift Correc-Chin™ Firming Neck Cream - 2.0 Fl. Oz.
Rated 4.5/5 based on 11000 customer reviews
A specialized treatment cream that significantly improves the firmness of the chin and jawline. Features clinically-validated, multi-functional ingredients that target and break down the tiny fat pads that accumulate underneath the chin and jawline.
Why It's Special
Formulated with a French anti-cellulite ingredient proven to diminish fat pads and tighten the skin.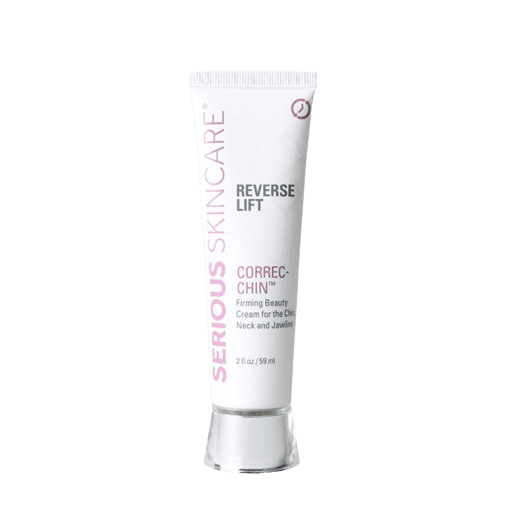 1 CORREC-CHIN CREAM
DELIVERED MONTHLY
10% Savings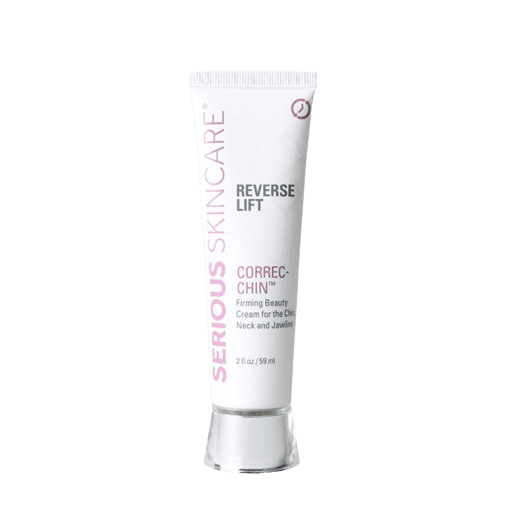 MSRP $37.00
You Save: $3.70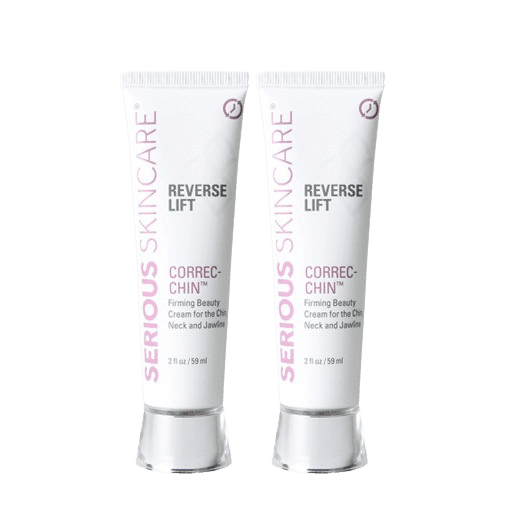 2 CORREC-CHIN CREAM
DELIVERED MONTHLY
28% Savings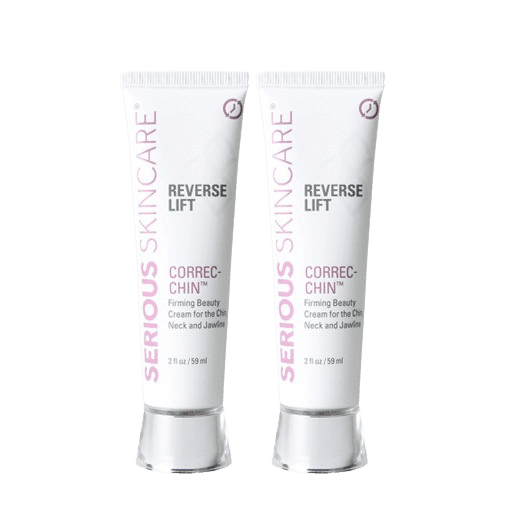 MSRP $74.00
You Save: $20.72
Fast, Reliable Shipping

30 Day Money Back Guarantee