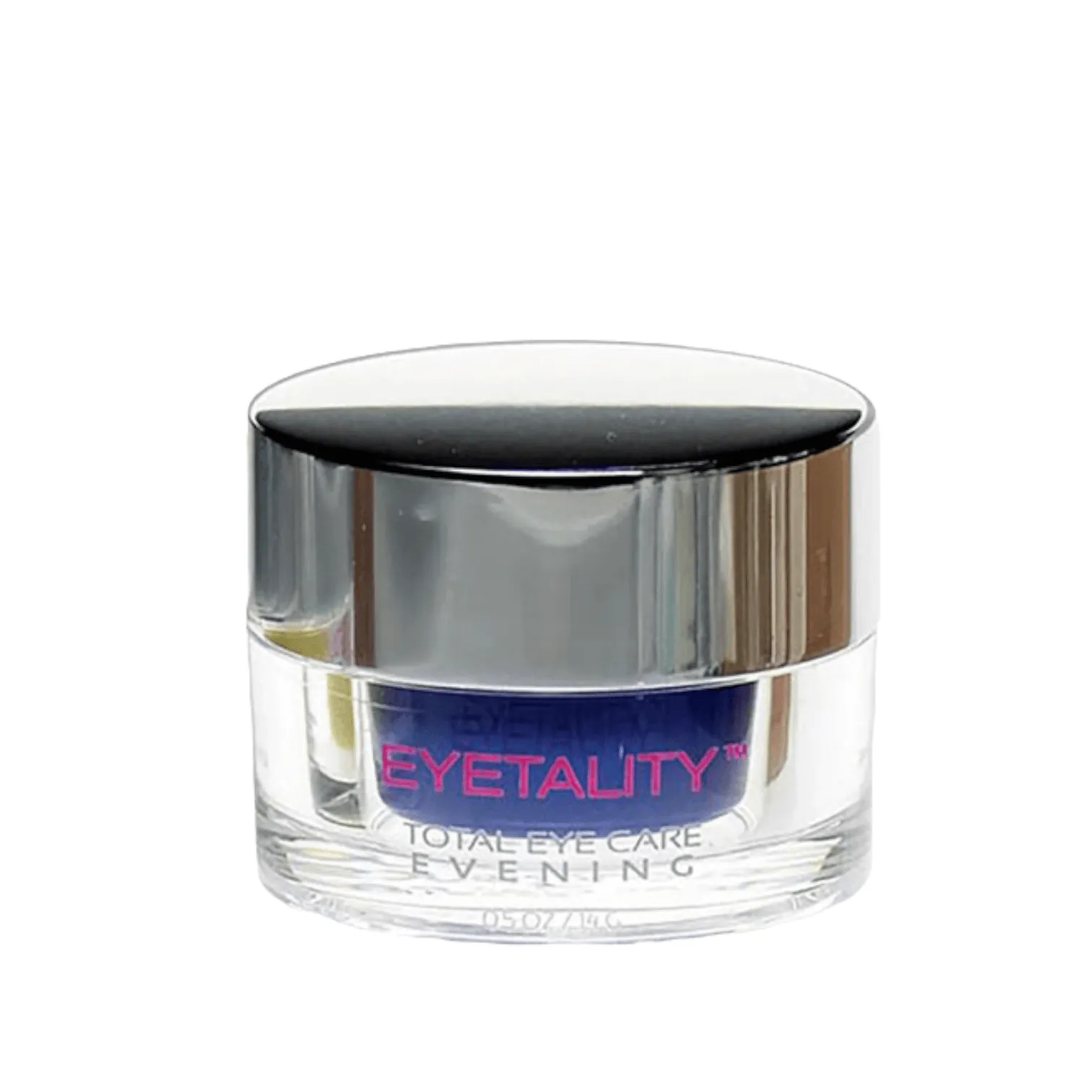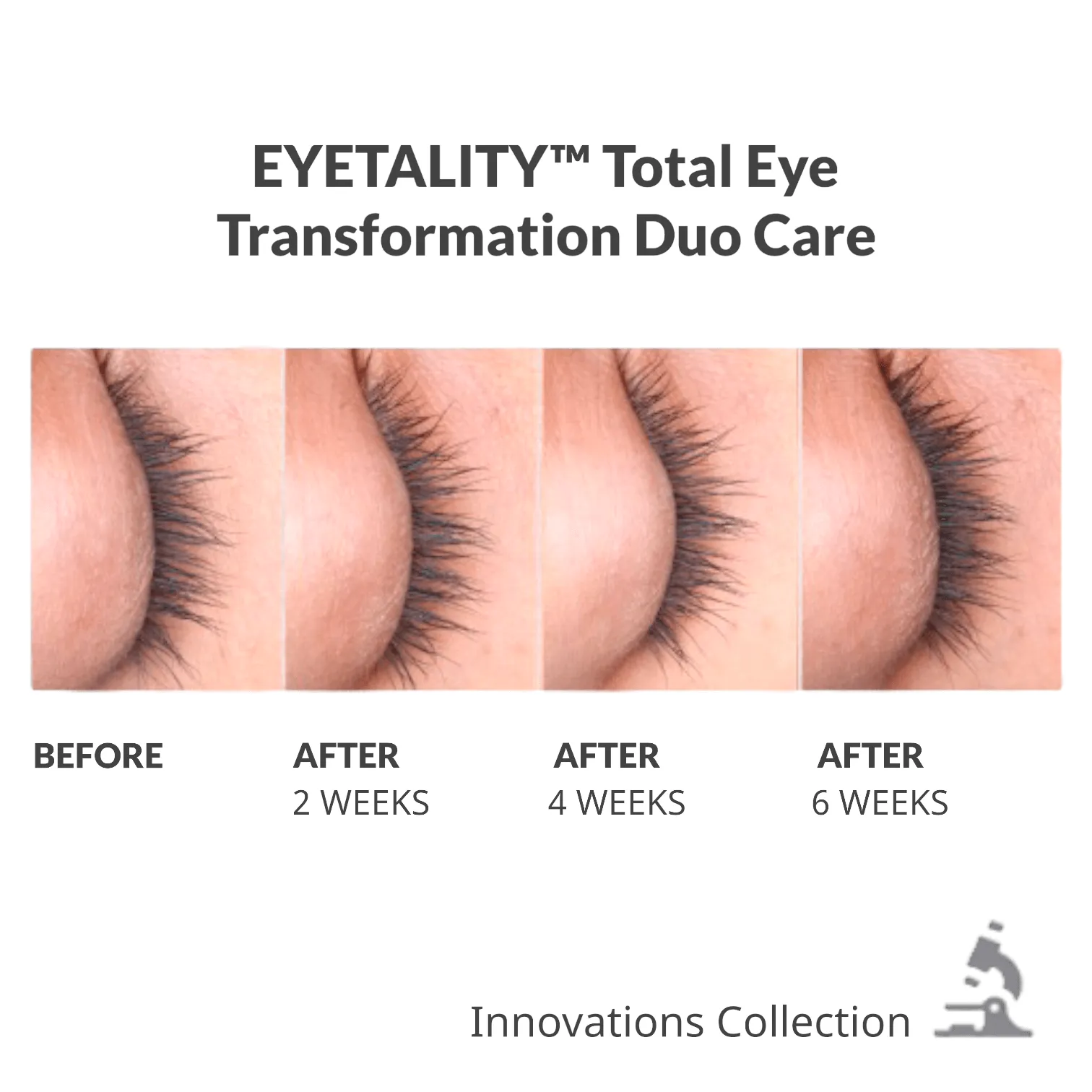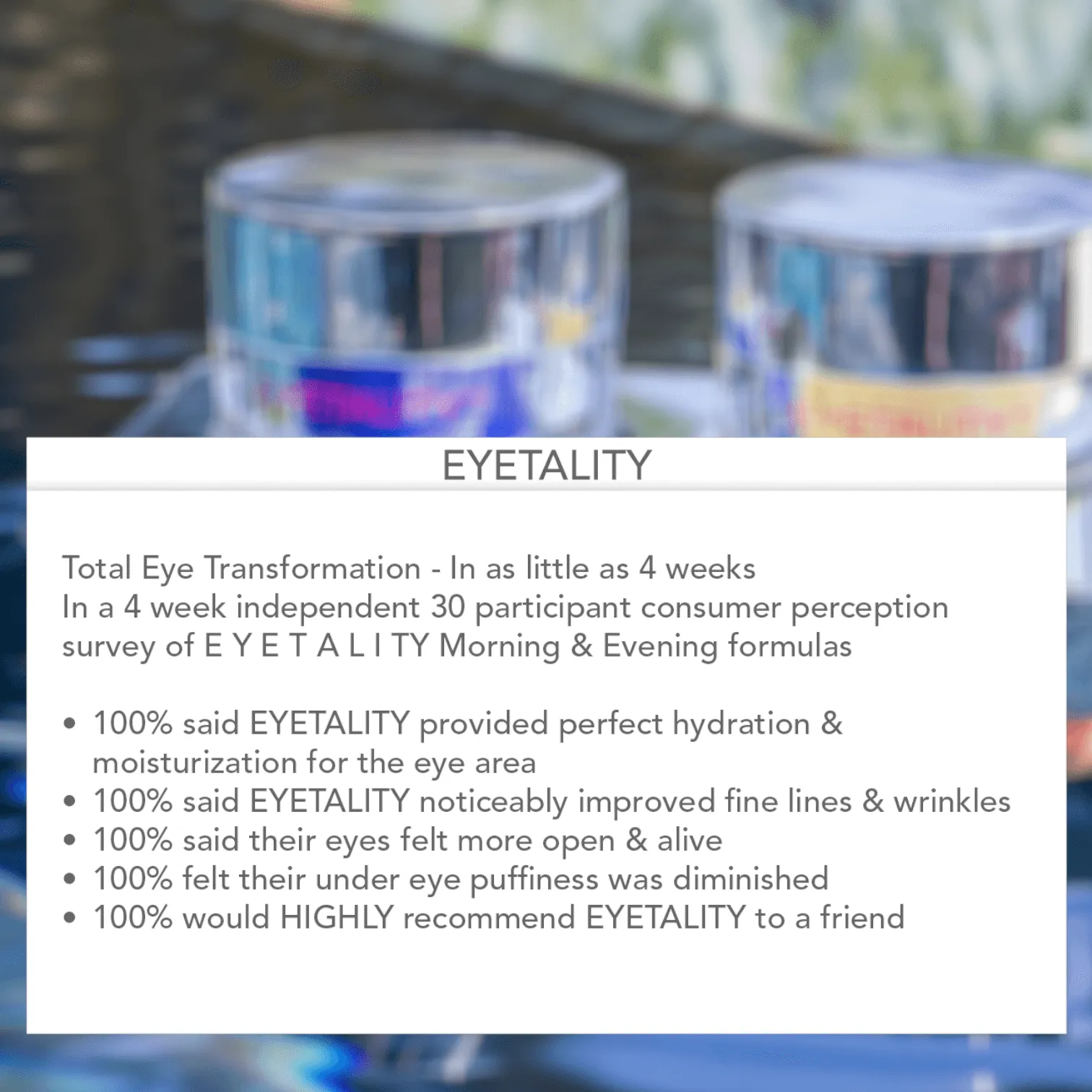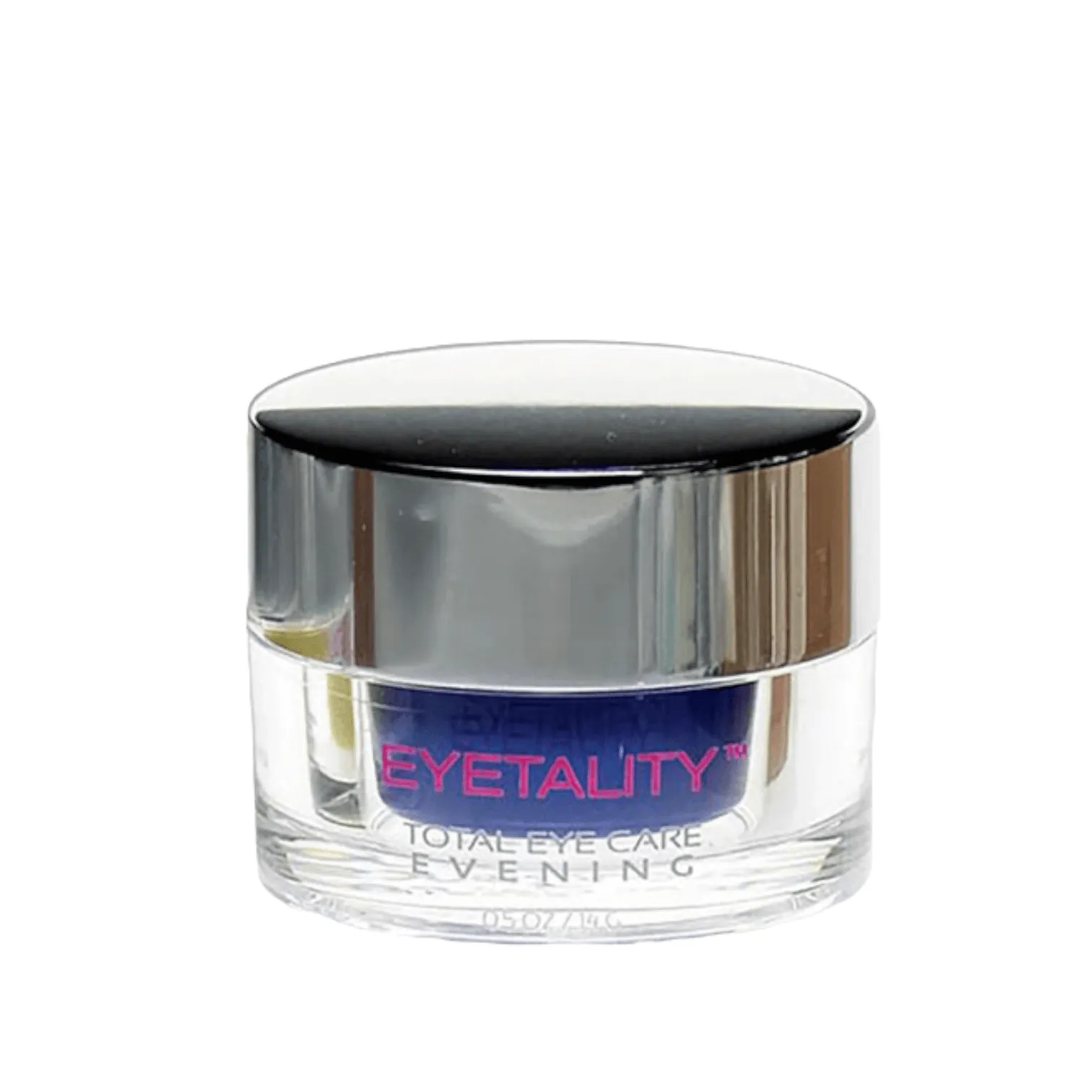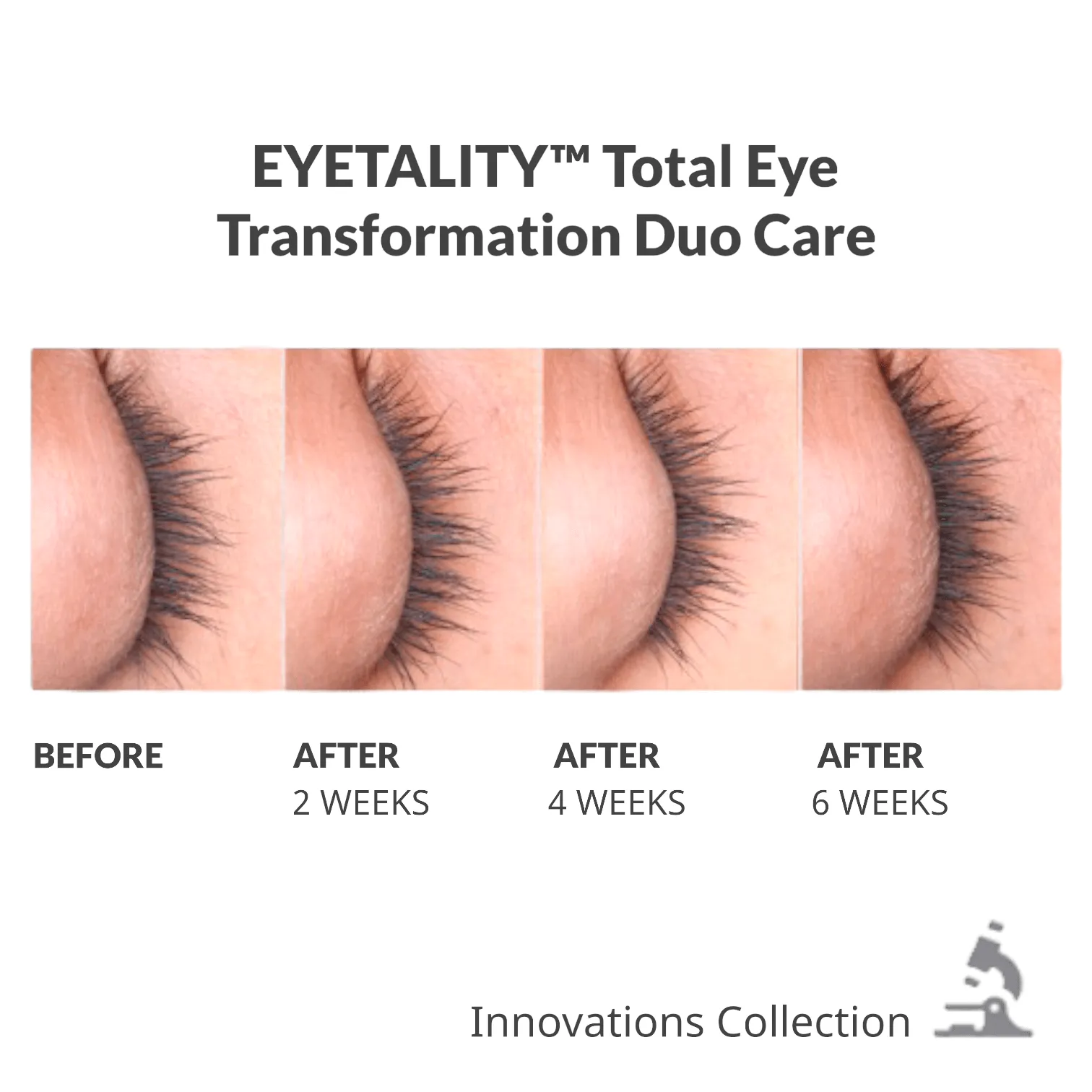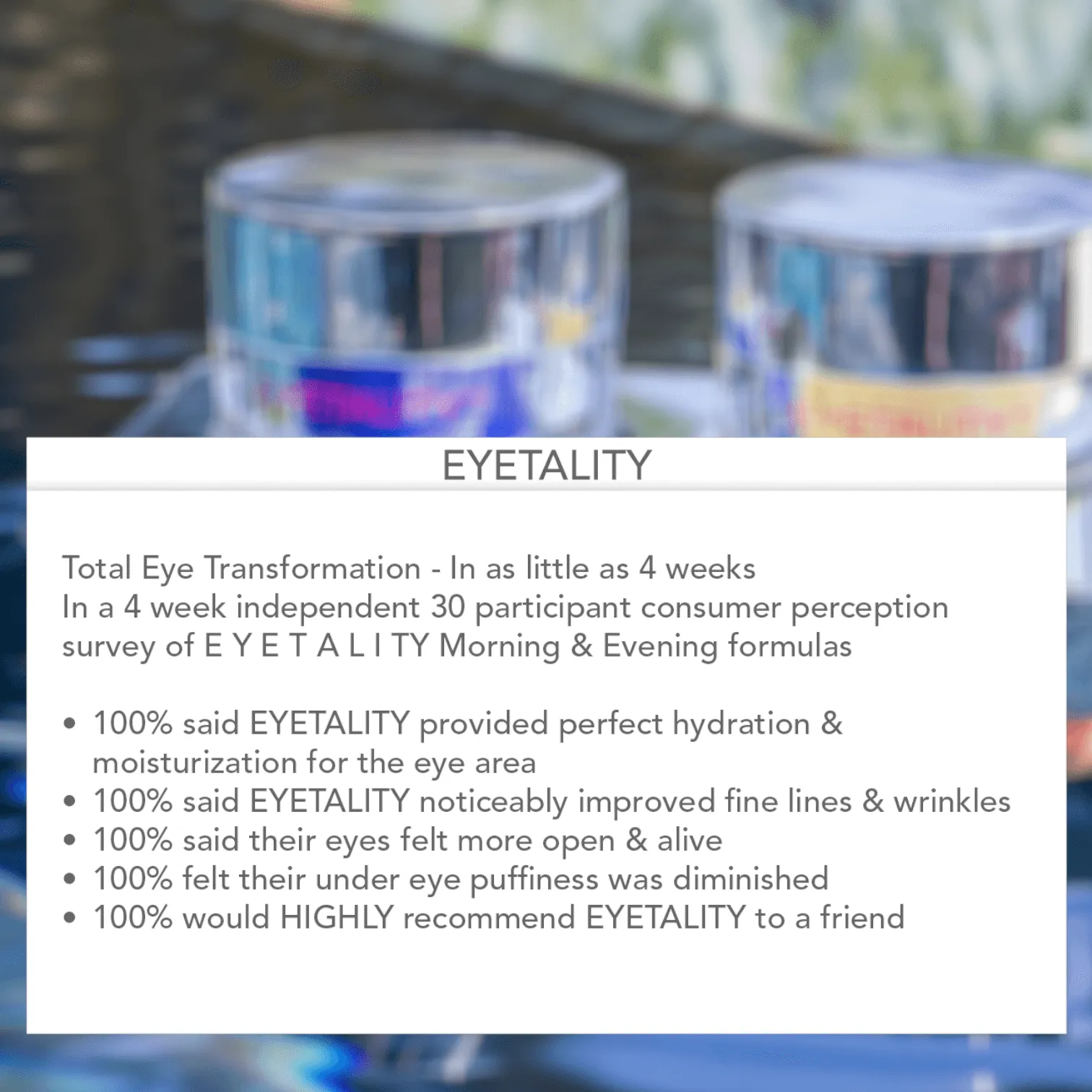 How To Use
Each night after removing all makeup and cleansing the skin, transfer a pea-sized amount of Eyetality™ Evening onto your ring finger. Dot gently around the entire eye area, tapping and smoothing on. For optimum lash enhancement, close the eyes and sweep residual cream across the roots of your lashes. Please refer to the Eyetality™ leaflet for full instructions and expert application tips.

Innovations Collection
EYETALITY™ PM Total Eye Care Evening - 0.5 Fl. Oz.
Rated 4.5/5 based on 11000 customer reviews
A night-time eye treatment formulated for recovery and regeneration. Features targeted eyelash optimizers, built right into the cream to help improve lash length, fullness, and thickness. Replenishes hydration and optimizes snap & elasticity to impressionable skin.
Why It's Special
Our proprietary 'Good Night' blend of Resveratrol (think of it as a glass of red wine before bed), Arnica, Valerian Root and a variety of antioxidant-rich flower and herb extracts to help address the stresses of the day and prepare for a night of restoration.

1 Eyetality™ Evening
DELIVERED MONTHLY
10% Savings

MSRP $32.00
You Save: $3.20

2 Eyetality™ Evening
DELIVERED MONTHLY
28% Savings

MSRP $64.00
You Save: $17.92
Fast, Reliable Shipping

30 Day Money Back Guarantee