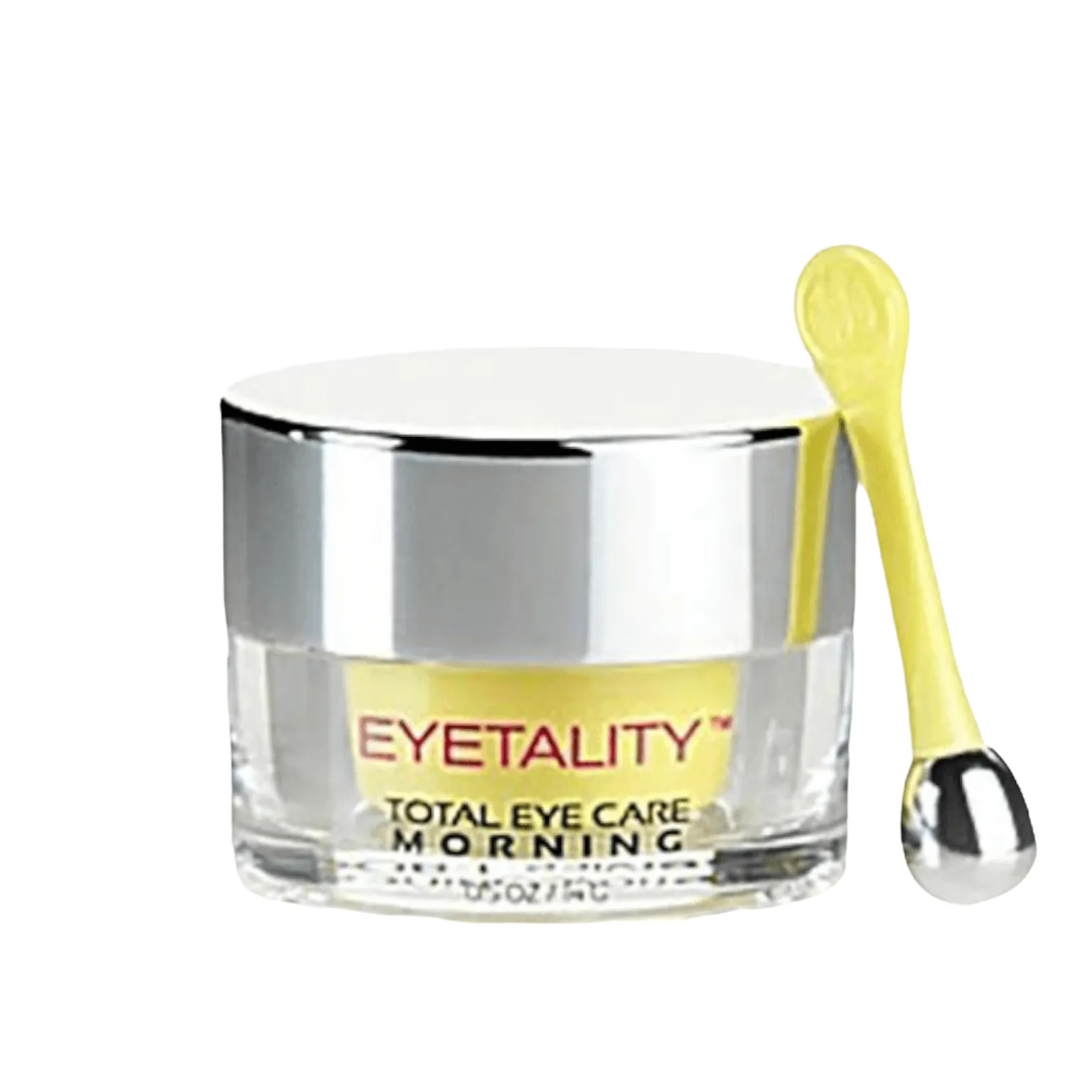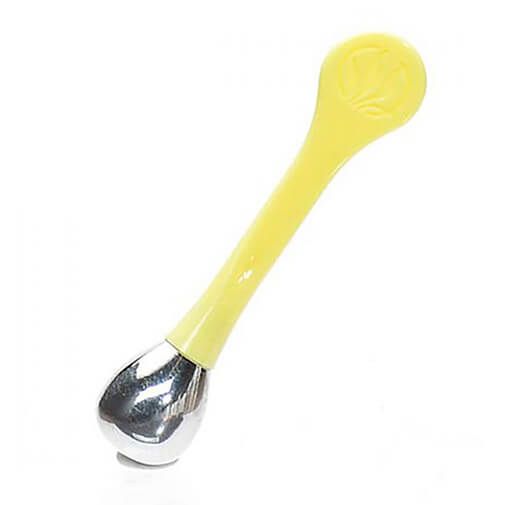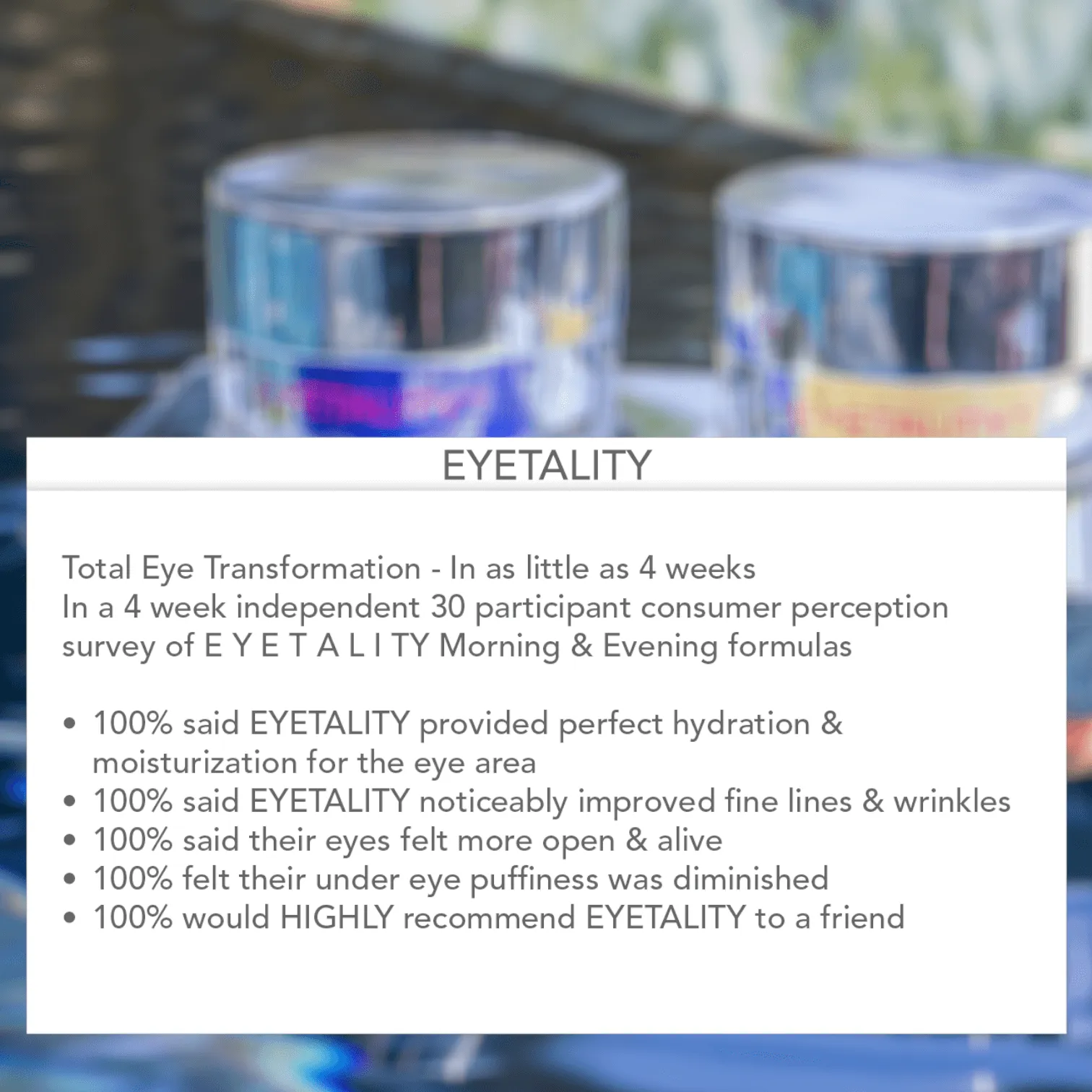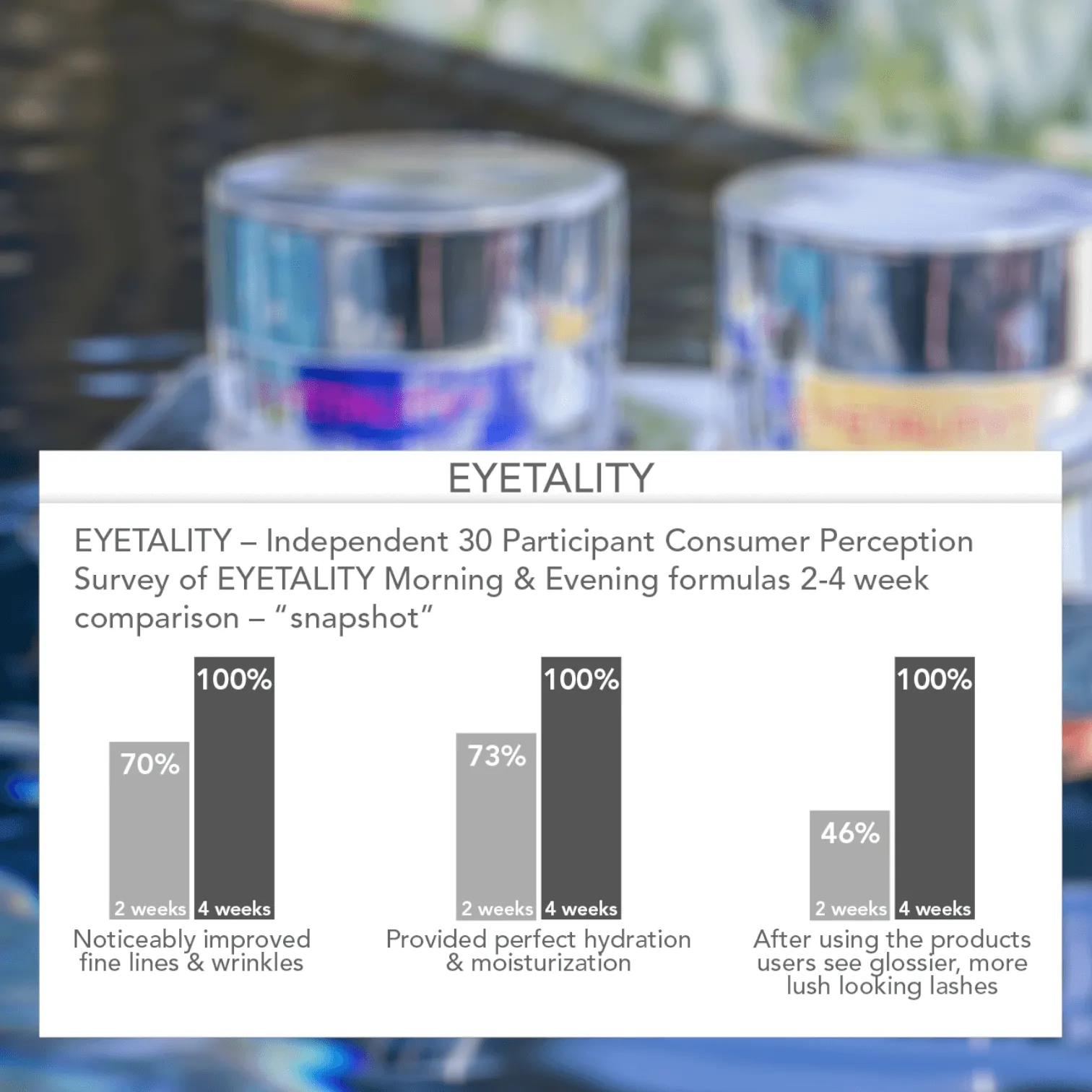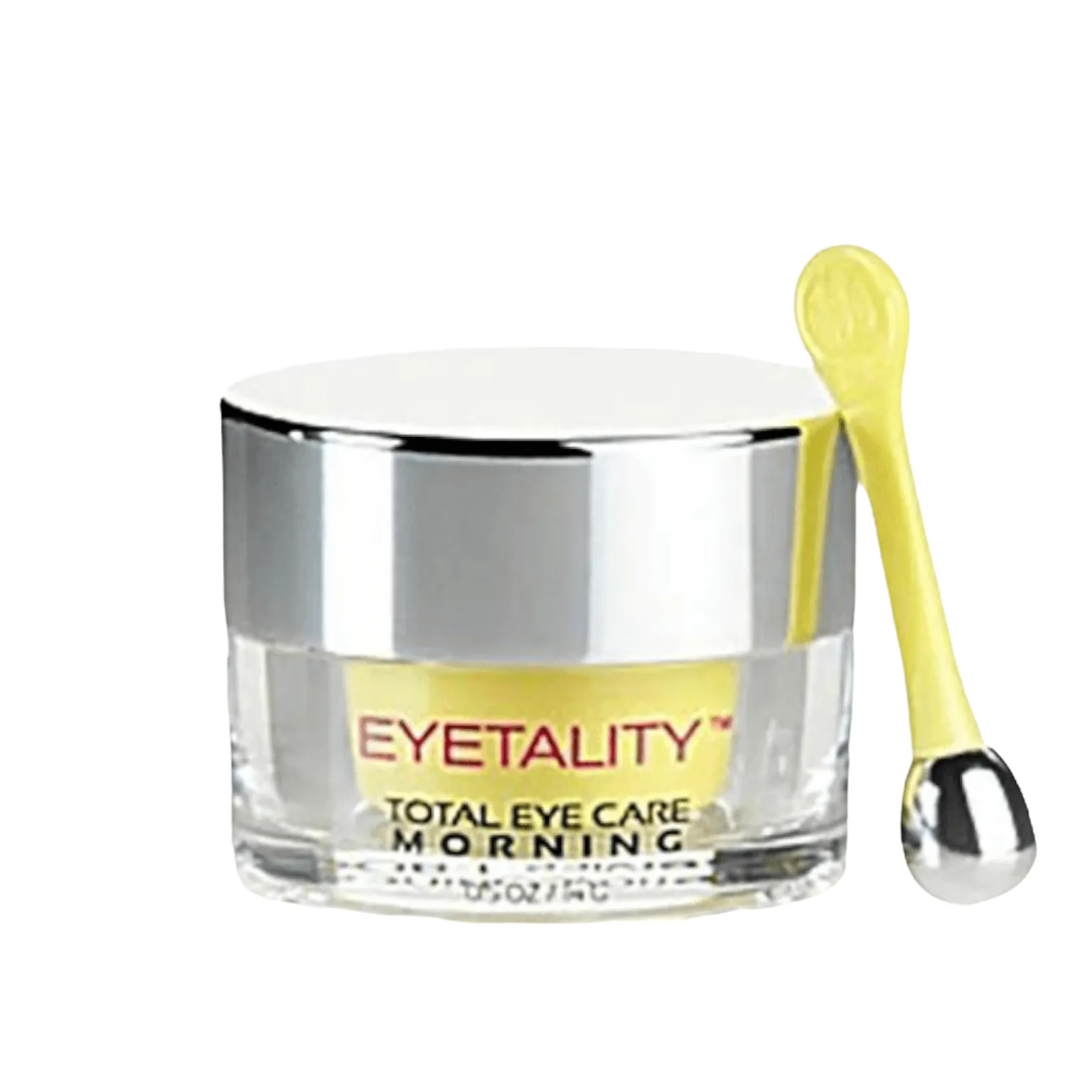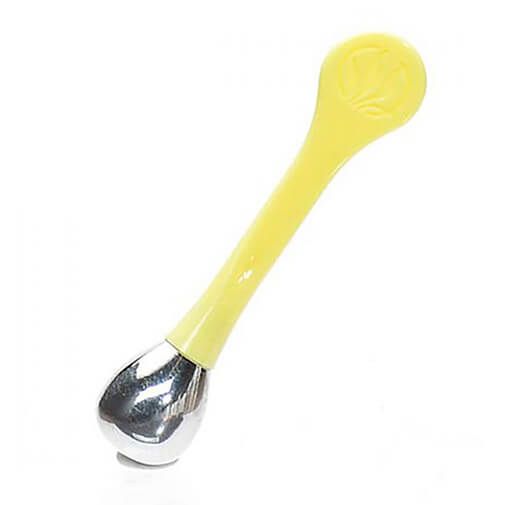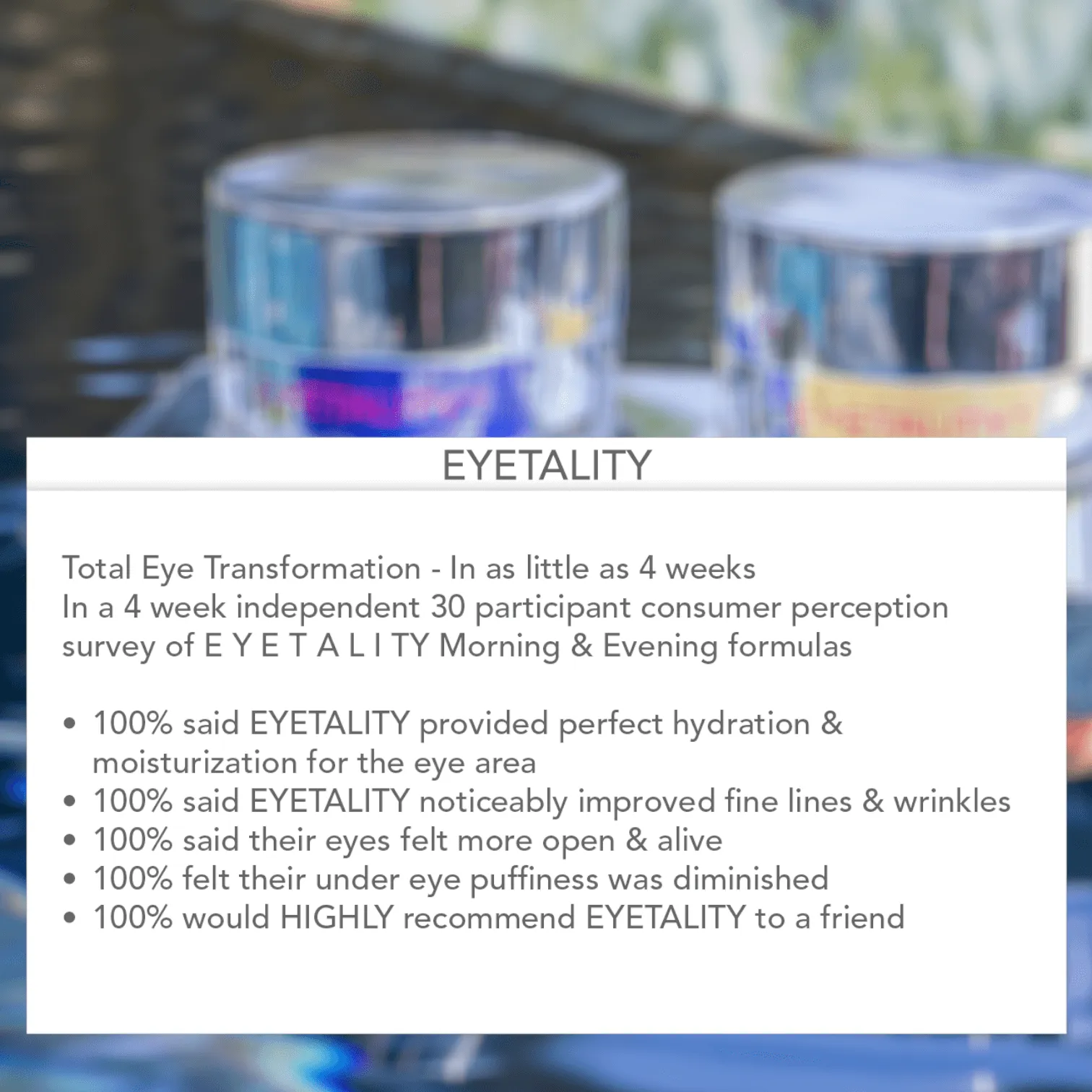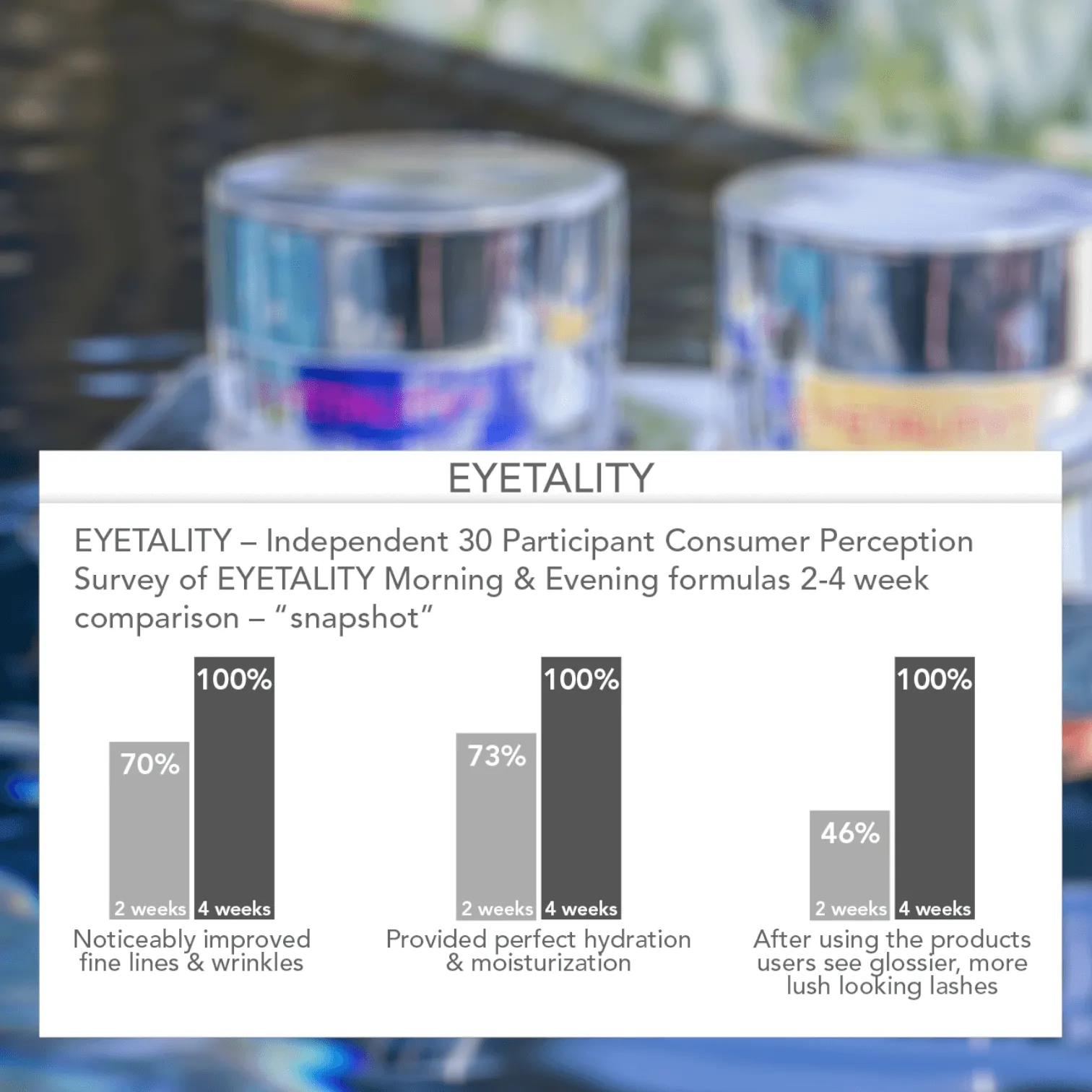 How To Use
Each morning after cleansing the face transfer a pea sized amount of Eyetality™ Morning onto your ring finger or the cold-conducting applicator. Dot-on around the entire eye area and gently tap and smooth in. Please refer to the Eyetality™ leaflet for full instructions and expert application tips.

Innovations Collection
EYETALITY™ AM Total Eye Care Morning - 0.5 Fl. Oz.
Rated 4.5/5 based on 11000 customer reviews
A daytime treatment formulated to wake up, de-puff and brighten the entire eye area. Features 3D microspheres and nanofied platinum peptides that brighten shadows and lighten tarnished corners. Works in tandem with our custom, cold-conducting wand that instantly de-puffs undereye bags and prime the lids.
Why It's Special
Our proprietary "Good Morning" blend of Coffee Bean Fruit, Caffeine (think of it as your essential morning cup of coffee), Vitamins C & K and a variety of fruit extracts rich in antioxidants like blueberry, pomegranate, and acai to help waken the eyes and get ready for the day.

1 Eyetality™ Morning
DELIVERED MONTHLY
10% Savings

MSRP $32.00
You Save: $3.20

2 Eyetality™ Morning
DELIVERED MONTHLY
28% Savings

MSRP $64.00
You Save: $17.92
Fast, Reliable Shipping

30 Day Money Back Guarantee