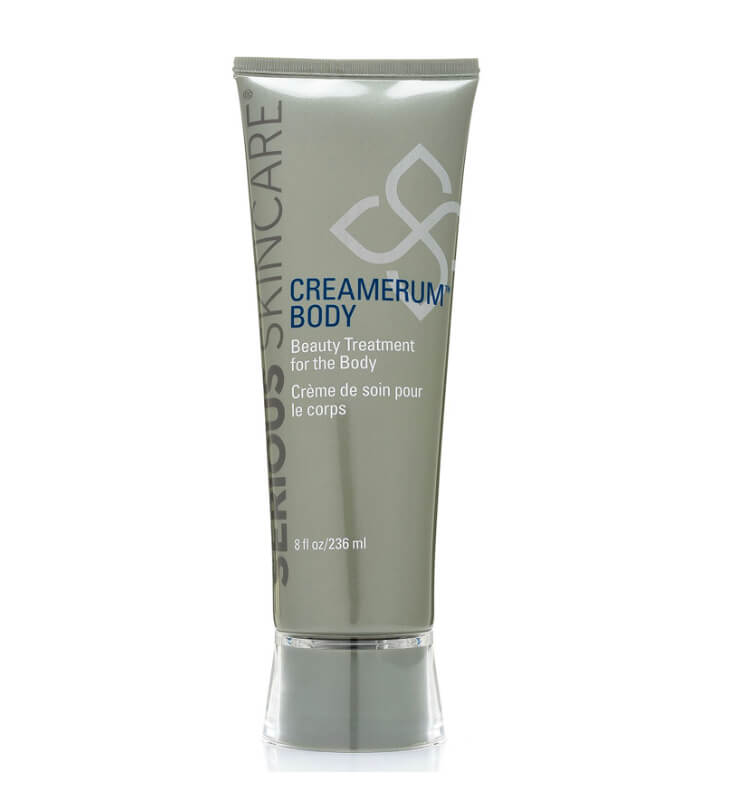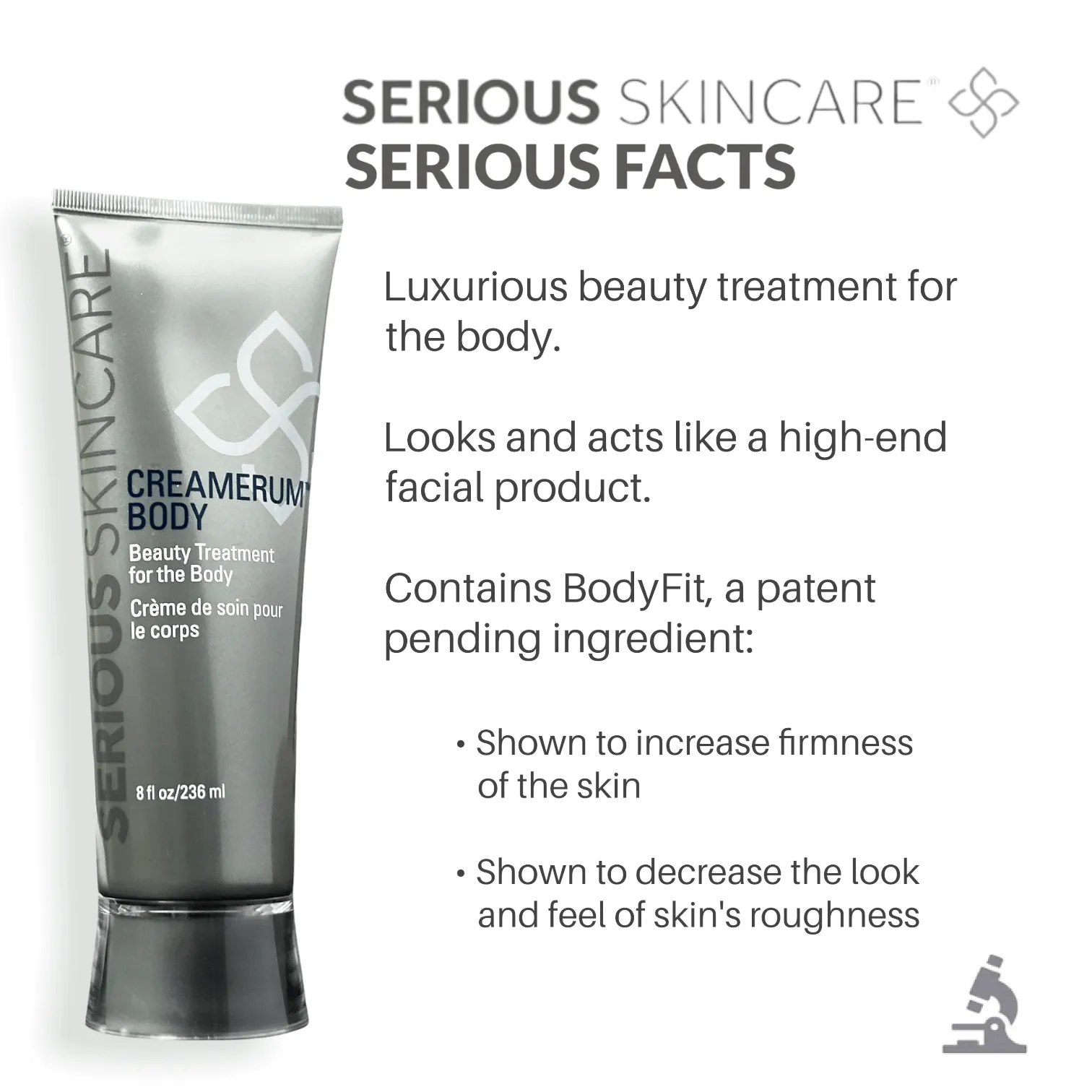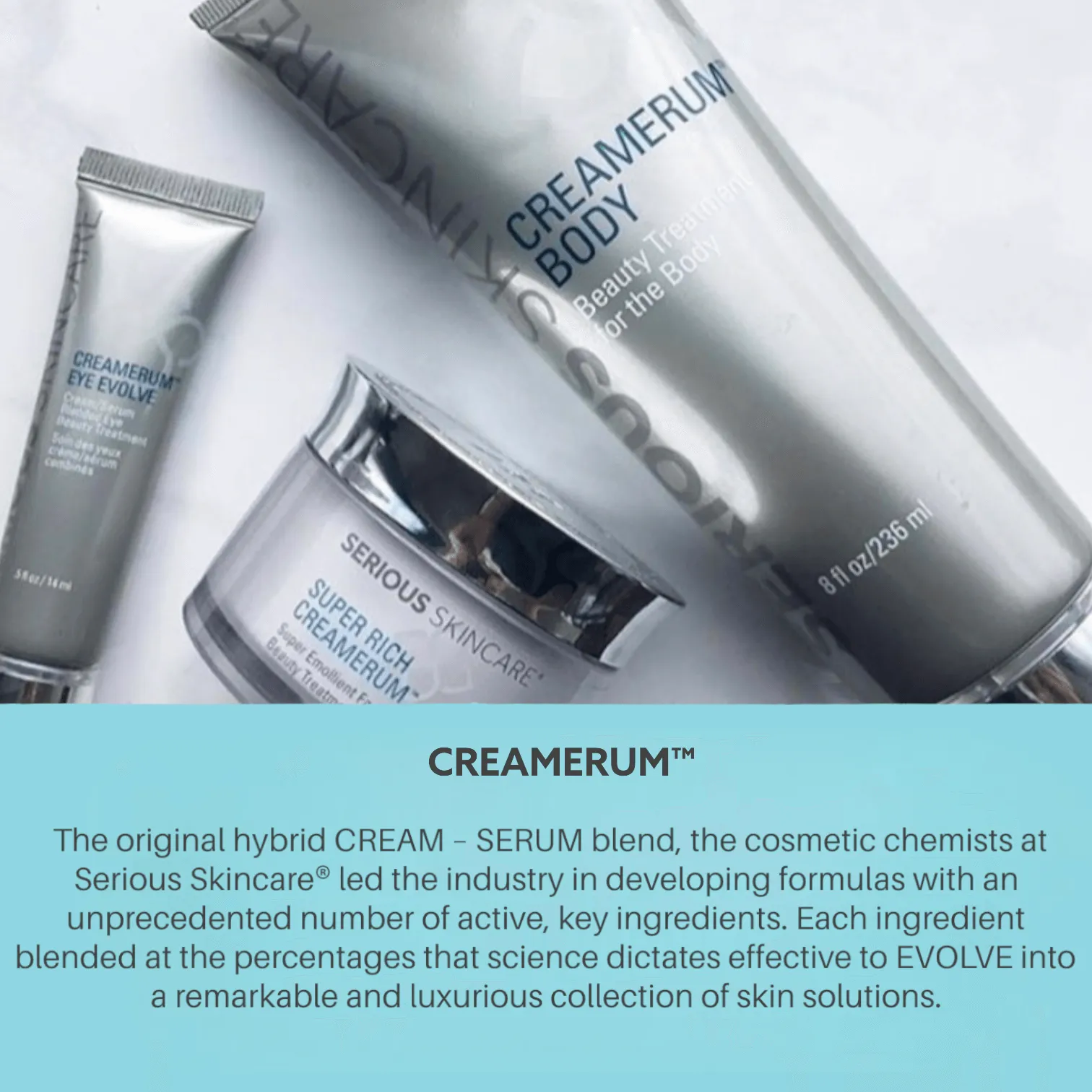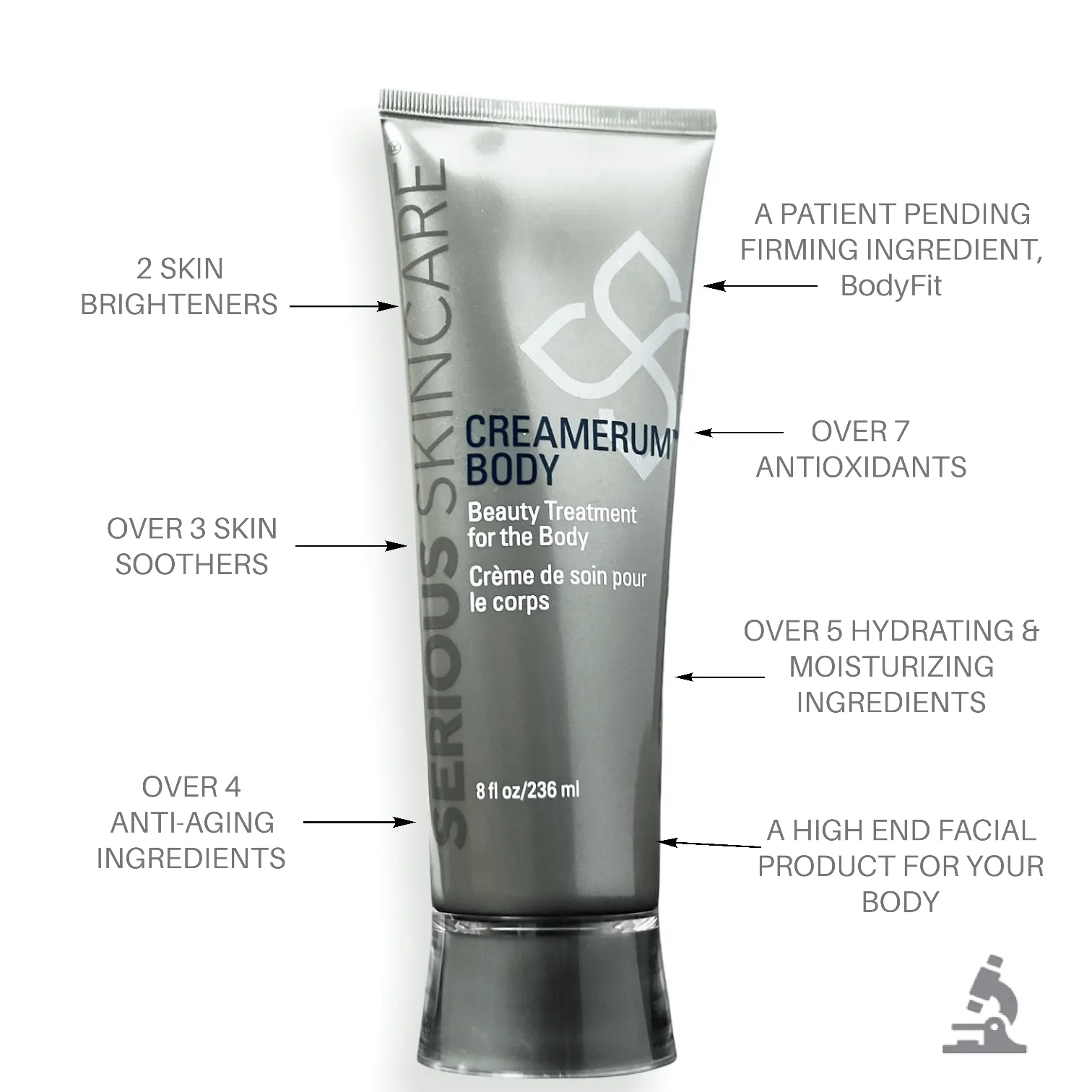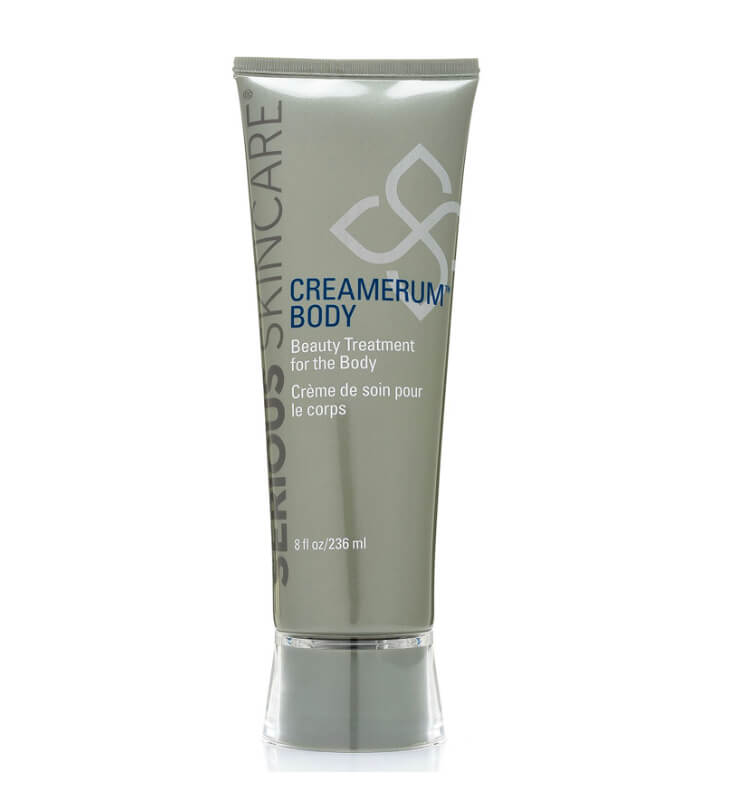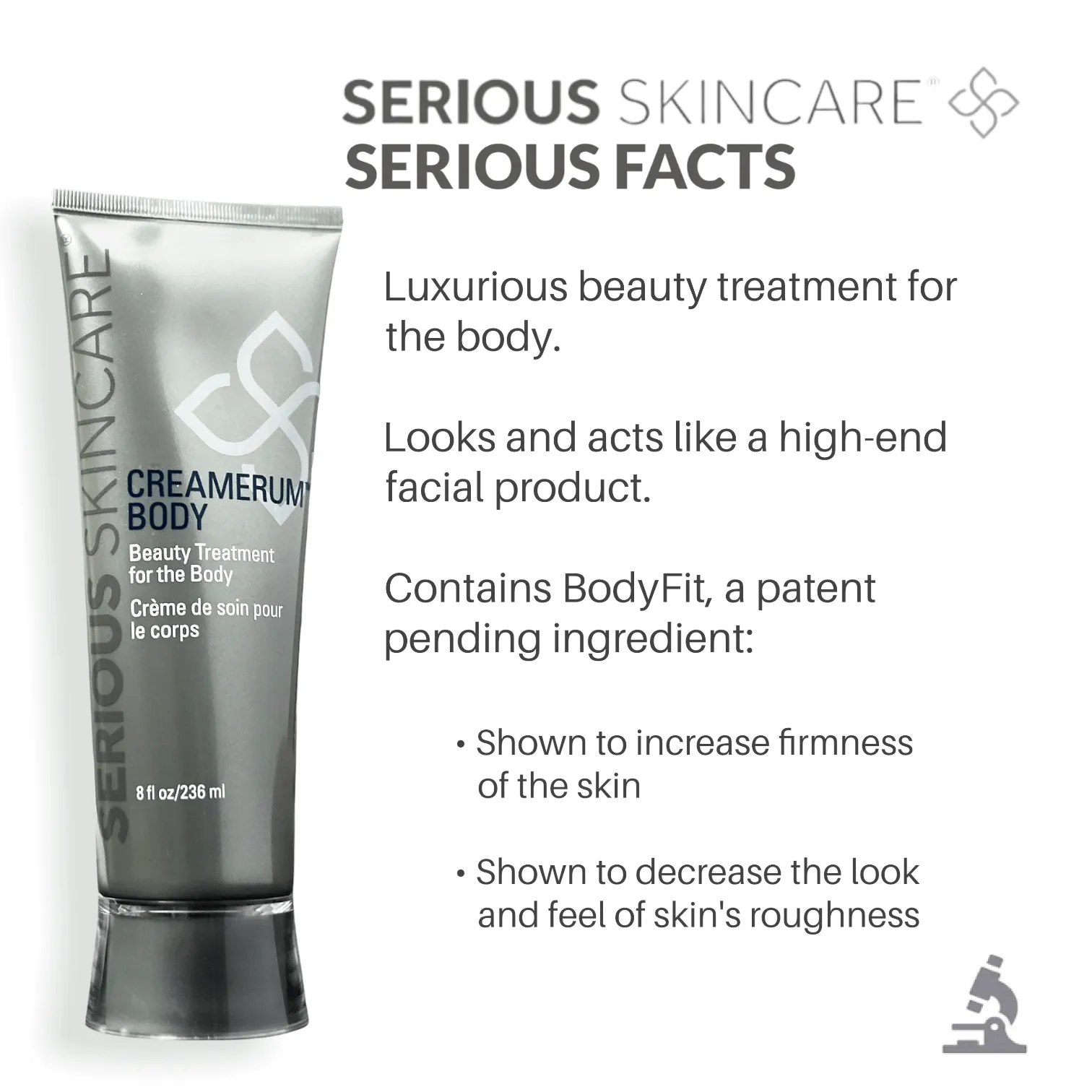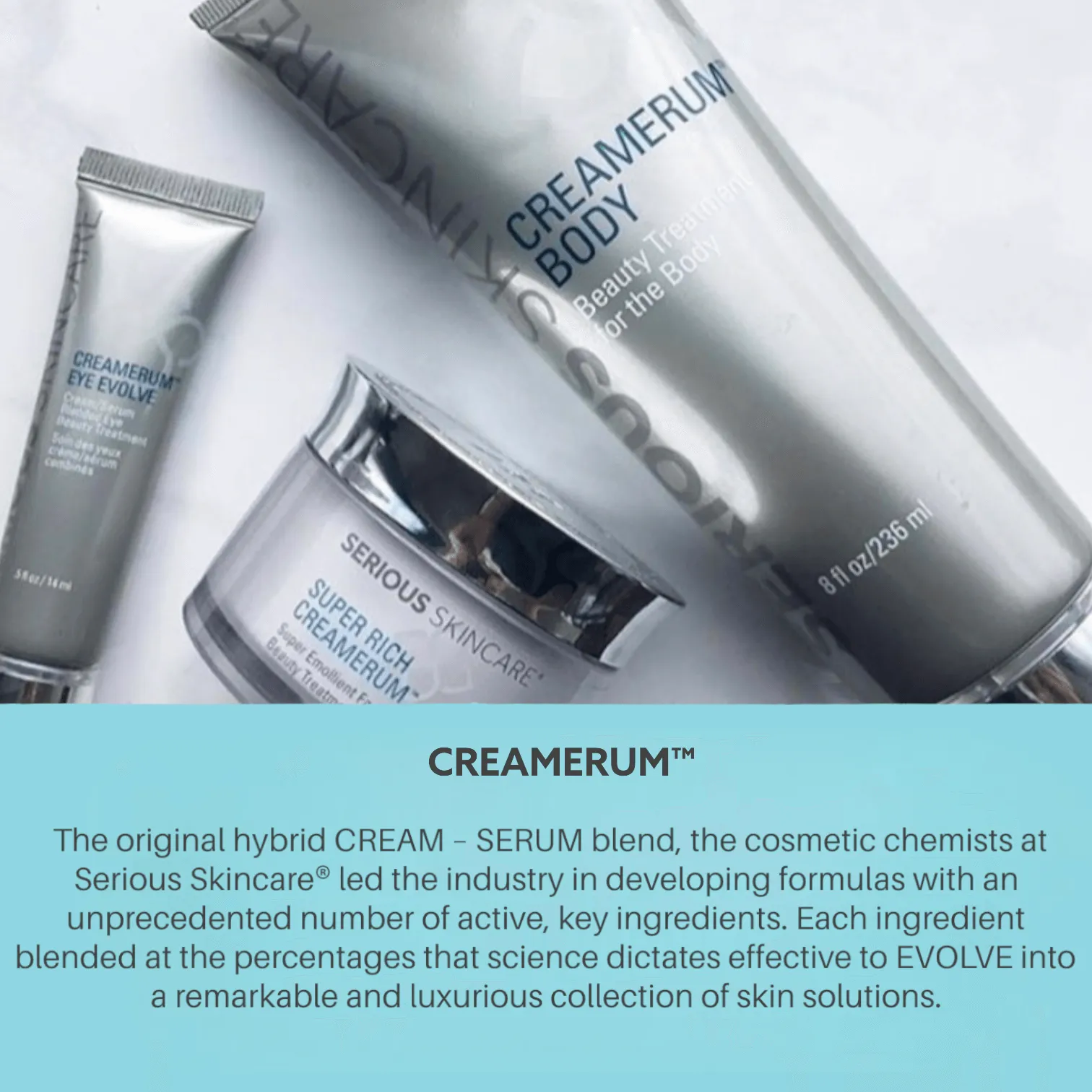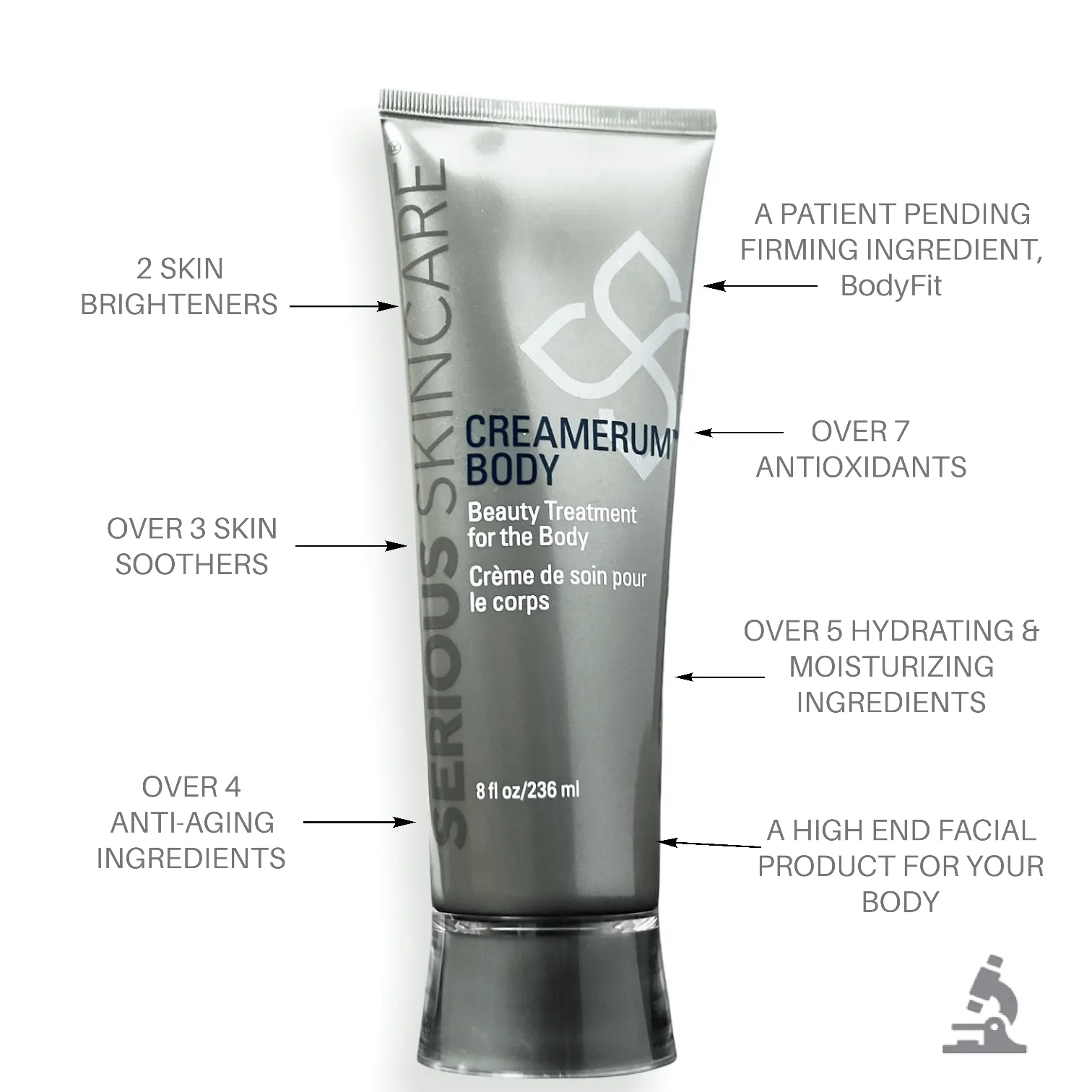 How To Use
Apply to freshly cleansed and dried skin after the shower or bath. Massage into neck, décolleté, arms, legs and hands or any other part of the body that needs special treatment.

Innovations Collection
Creamerum Body Beauty Treatment Tube
Rated 4.5/5 based on 11000 customer reviews
Much more than just a body crème, the Creamerum™ Body was formulated like a high-end beauty treatment. Multiple premiere ingredients blended into a sumptuous, restorative beauty treatment, delivers soft, supple, and extremely smooth skin.
Why It's Special
CREAM + SERUM = CREAMERUM™
All the ingredient concentration of a SERUM with all the nurturing moisture of a CREAM.
Multiple peptides, AHA's, clinically validated fat pad reducers, ceramides and powerful antioxidants are just some of the actives blended into this luxurious treatment.

1 CREAMERUM™ Body Treatment
DELIVERED MONTHLY
10% Savings

MSRP $49.00
You Save: $4.90

2 CREAMERUM™ Body Treatment
DELIVERED MONTHLY
28% Savings

MSRP $98.00
You Save: $27.44
Fast, Reliable Shipping

30 Day Money Back Guarantee