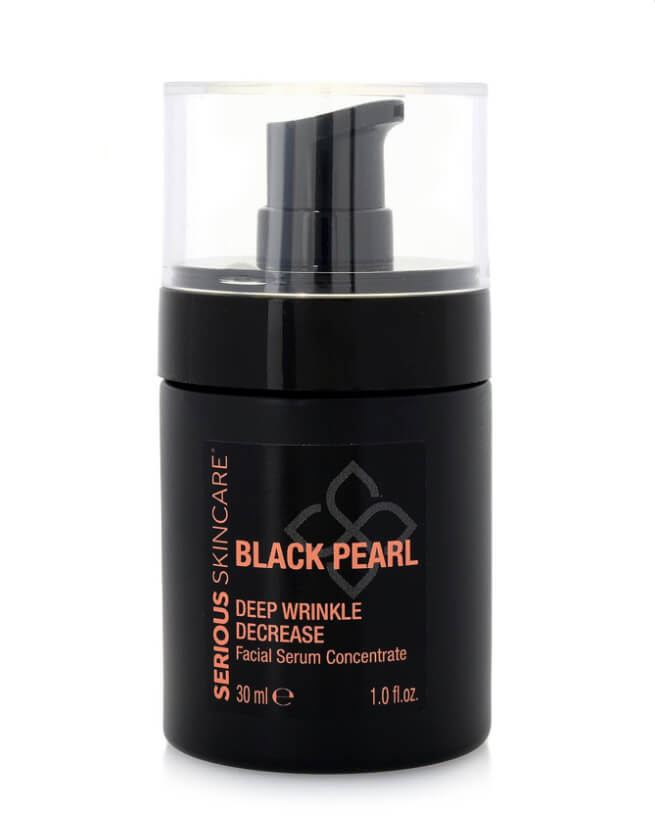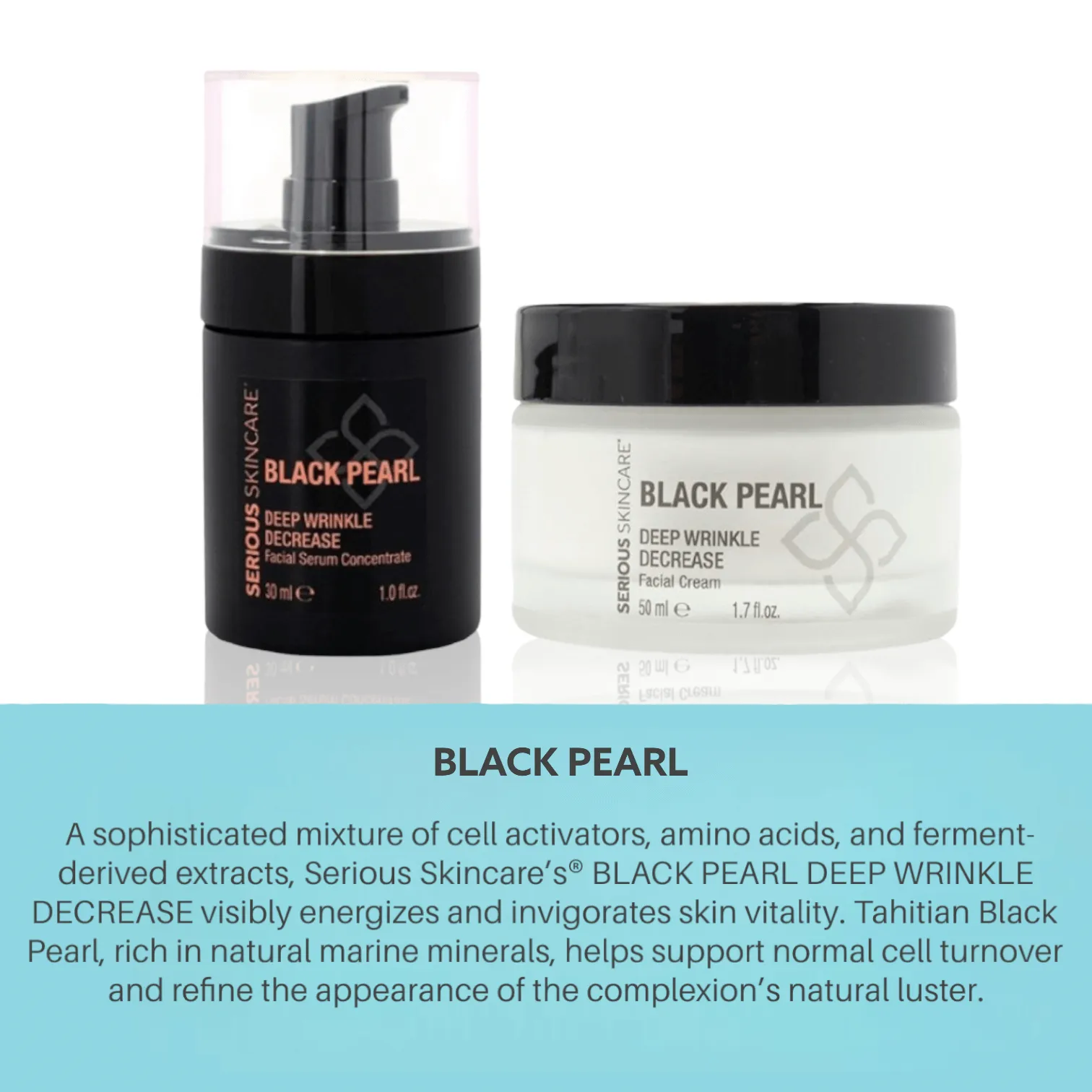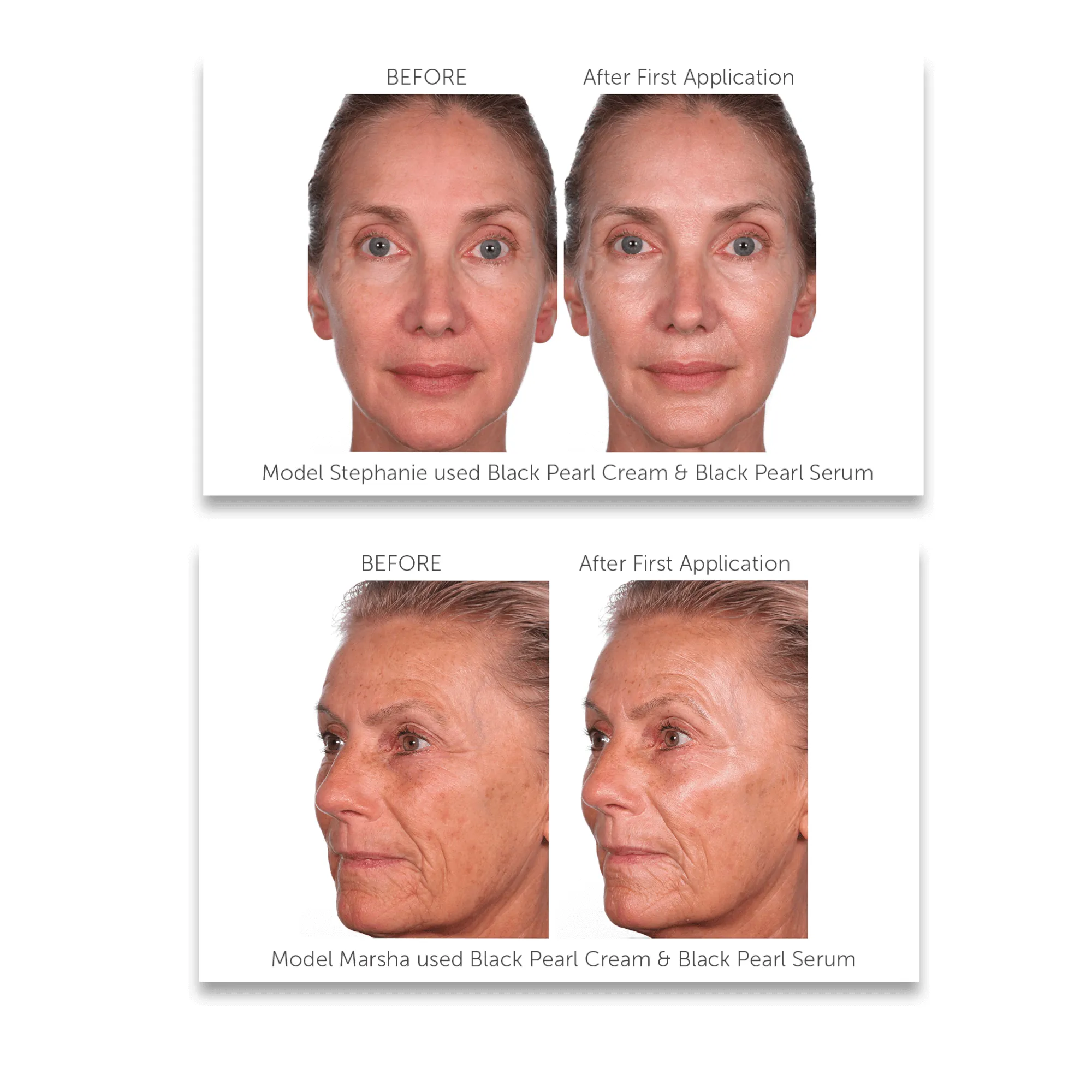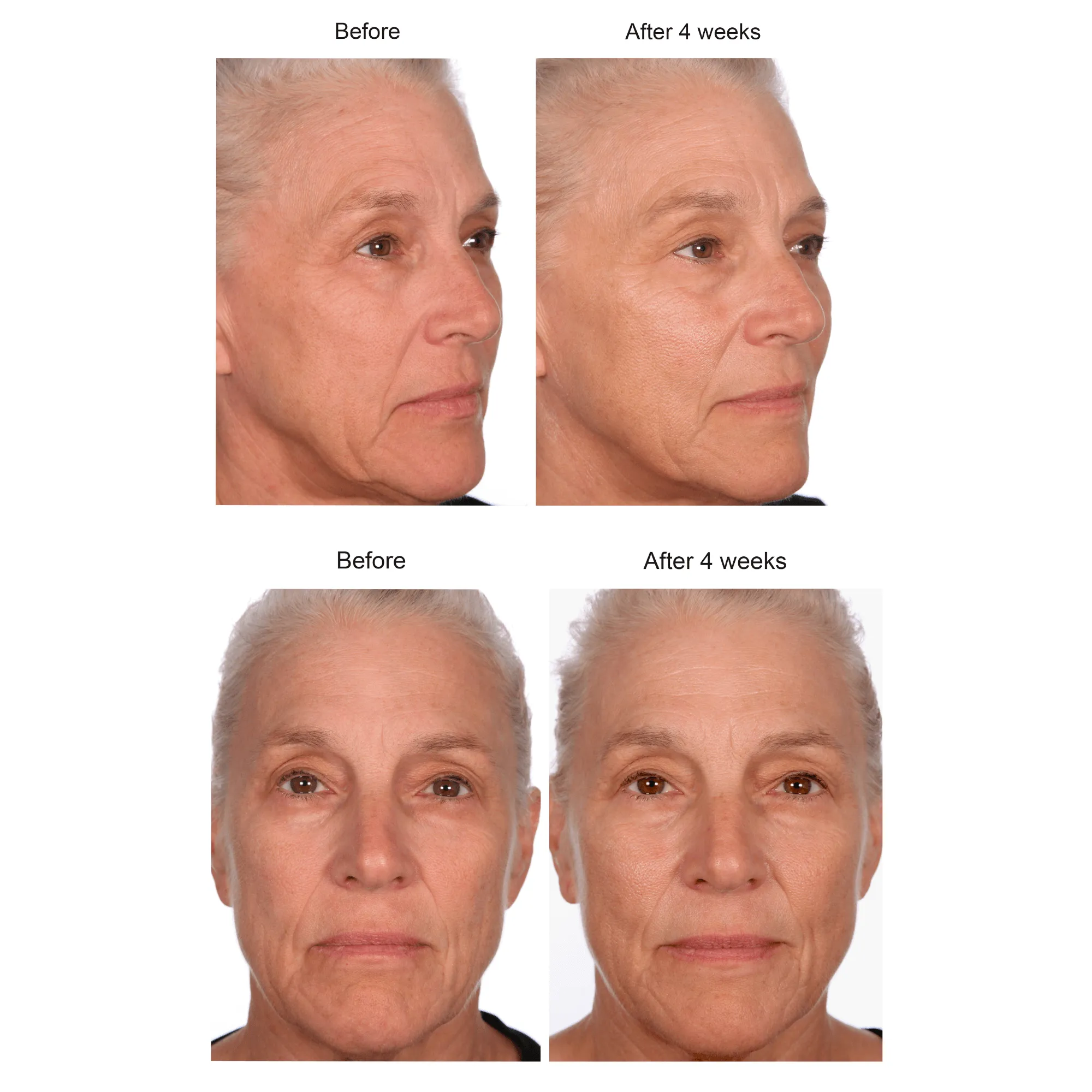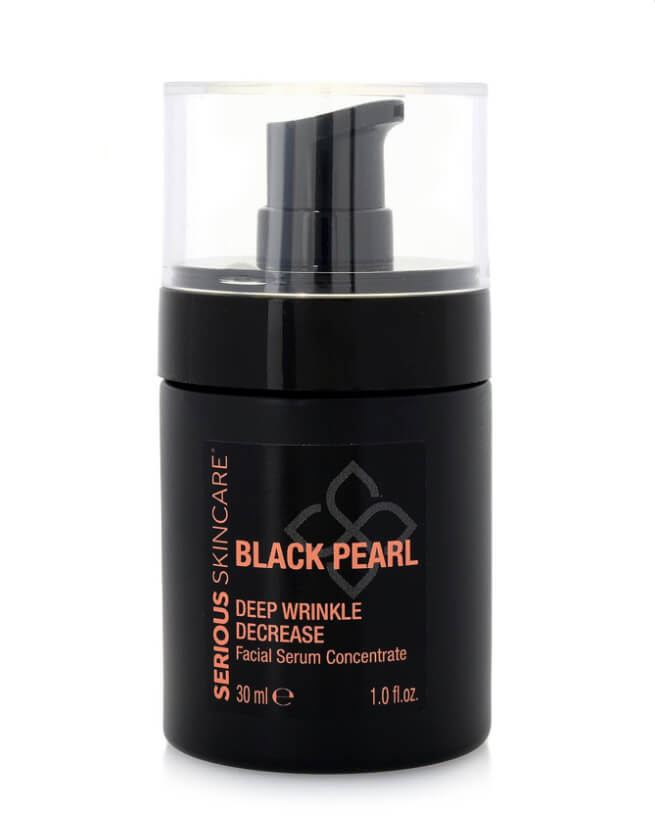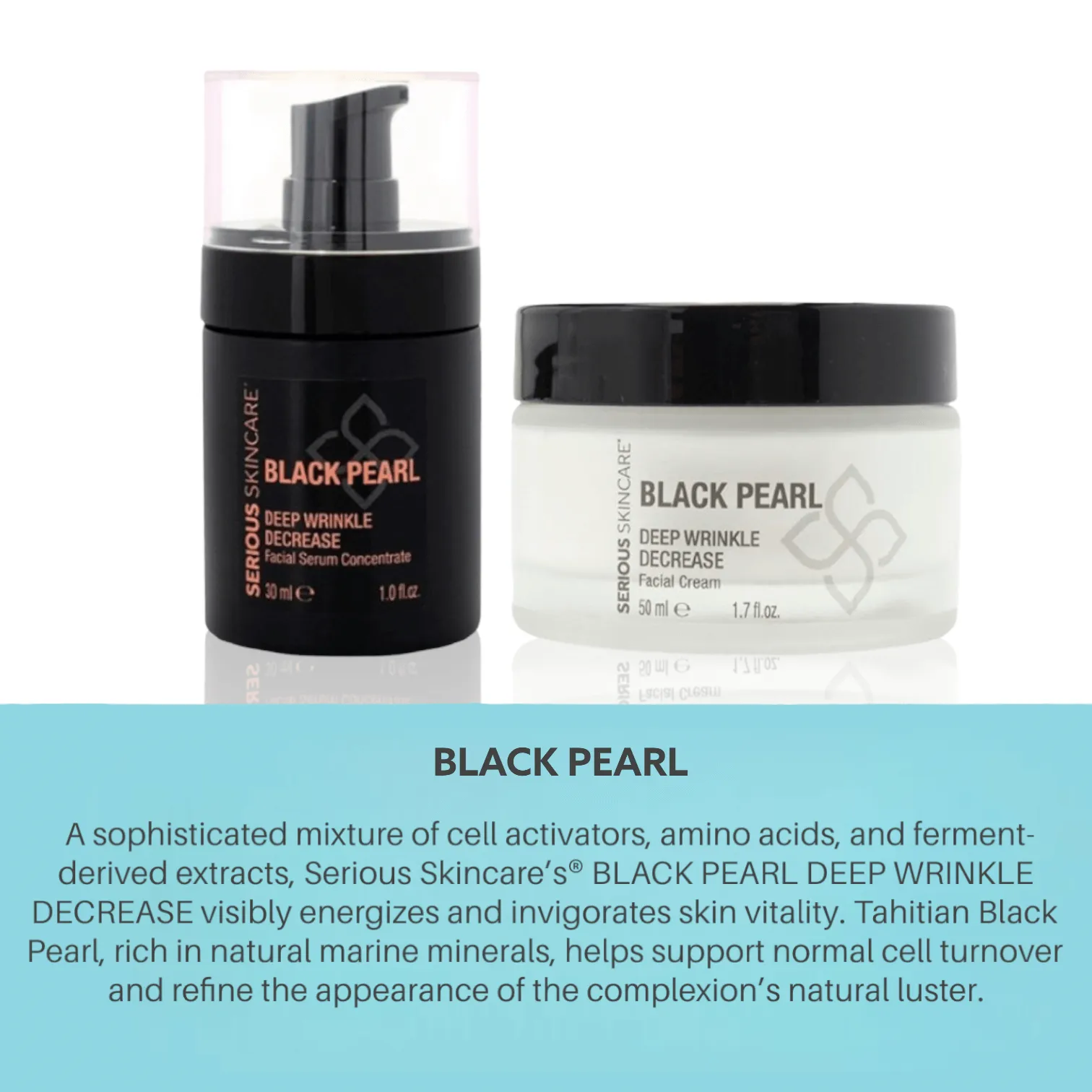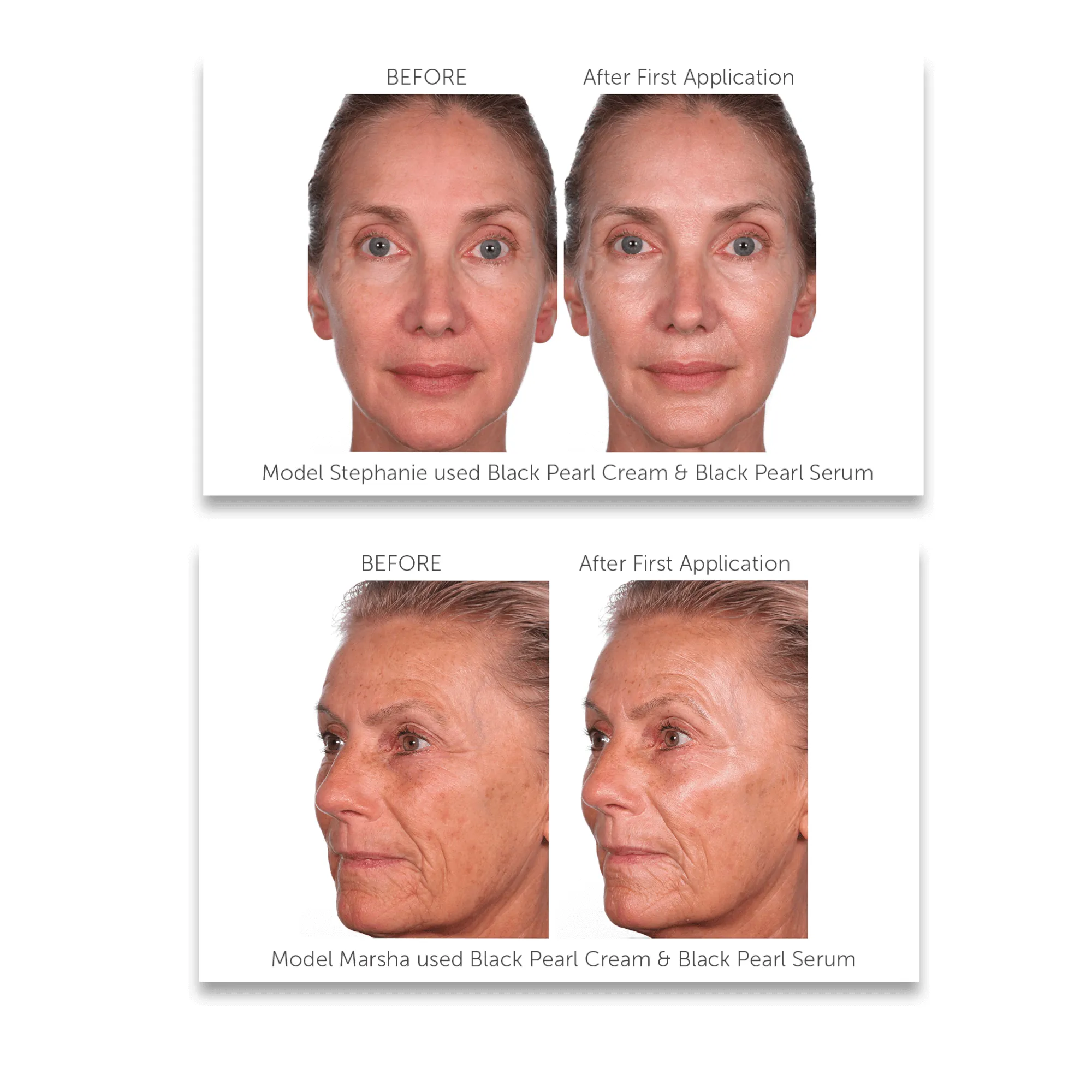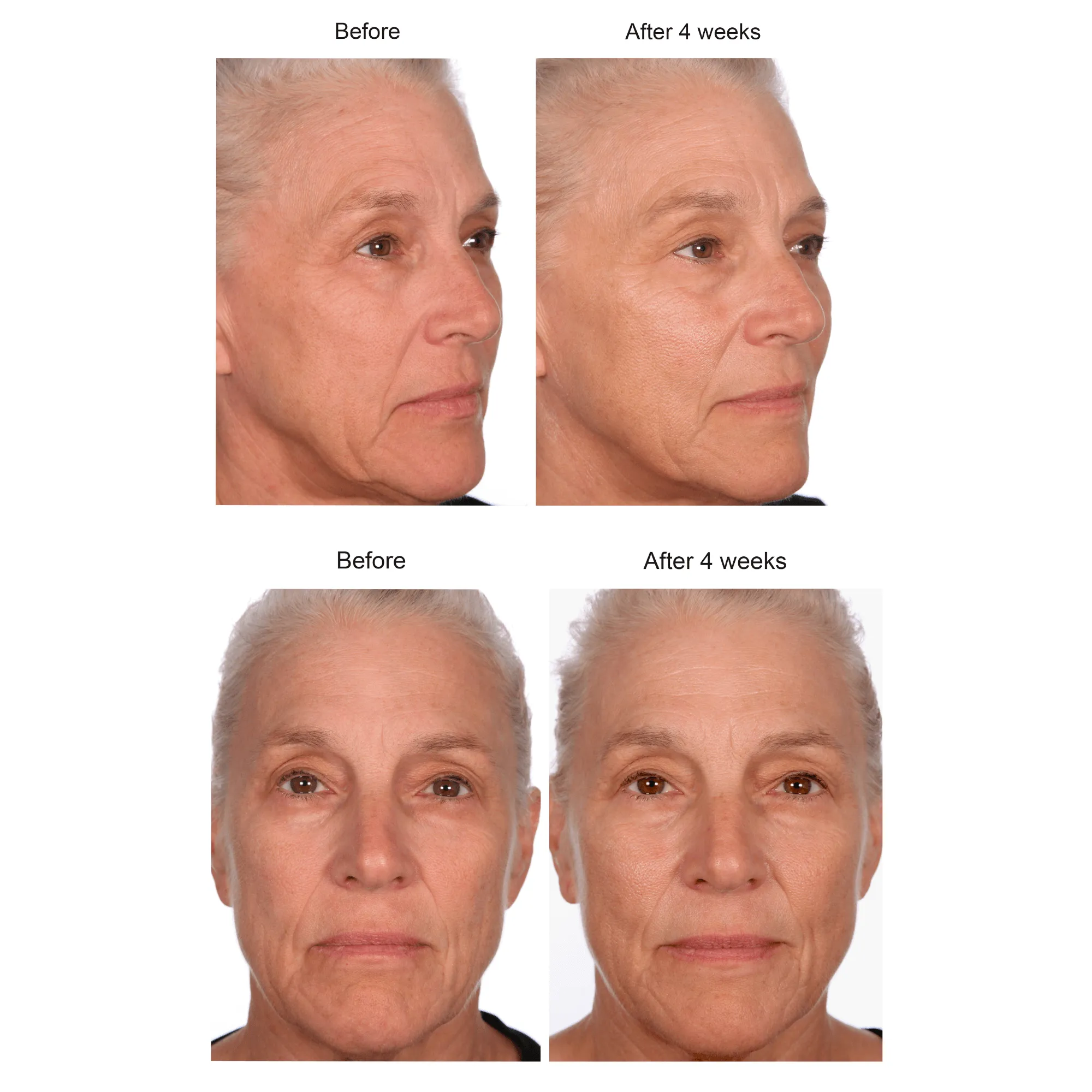 How To Use
Smooth on to freshly cleansed and dried skin, gently massage until absorption. A moisture cream can be layered on top once the concentrate has absorbed. For external use only.

Innovations Collection
Black Pearl Deep Wrinkle Decrease Facial Serum Concentrate - 1 Fl. Oz.
Rated 4.5/5 based on 11000 customer reviews
A concentrated mixture of cell activators, reparative amino acids, and nutrient-dense, hydrolyzed caviar extract. The lower molecular weight of this serum allows each ingredient to sink deeply into the skin, restoring and repairing skin's deepest wrinkles on a cellular level.
Why It's Special
Clinically tested on women with visible wrinkles.
Clinically proven to visibly repair deep lines and wrinkles.
Clinically proven to significantly increase skin's elasticity.

1 BLACK PEARL Facial Serum
DELIVERED MONTHLY
10% Savings

MSRP $49.00
You Save: $4.90

2 BLACK PEARL Facial Serum
DELIVERED MONTHLY
28% Savings

MSRP $98.00
You Save: $27.44
Fast, Reliable Shipping

30 Day Money Back Guarantee