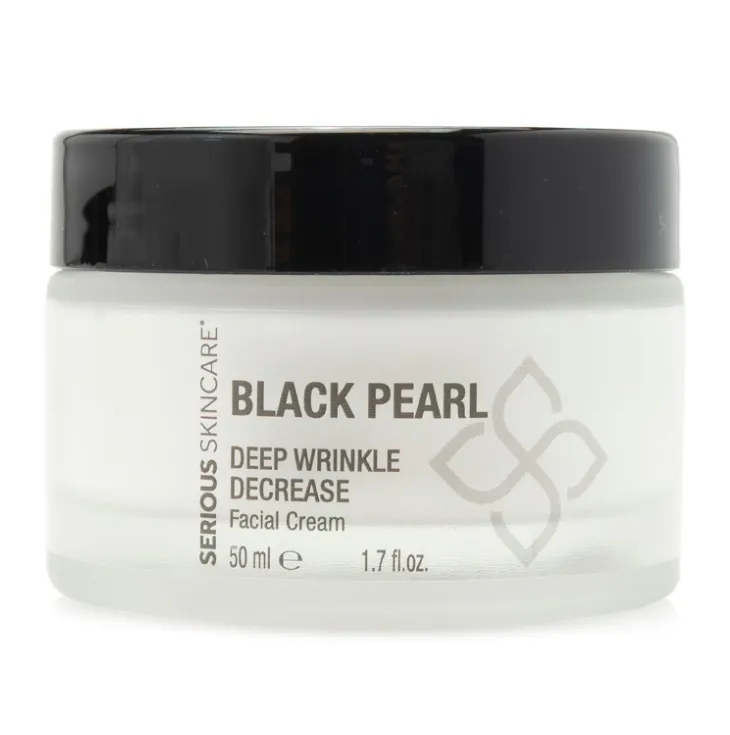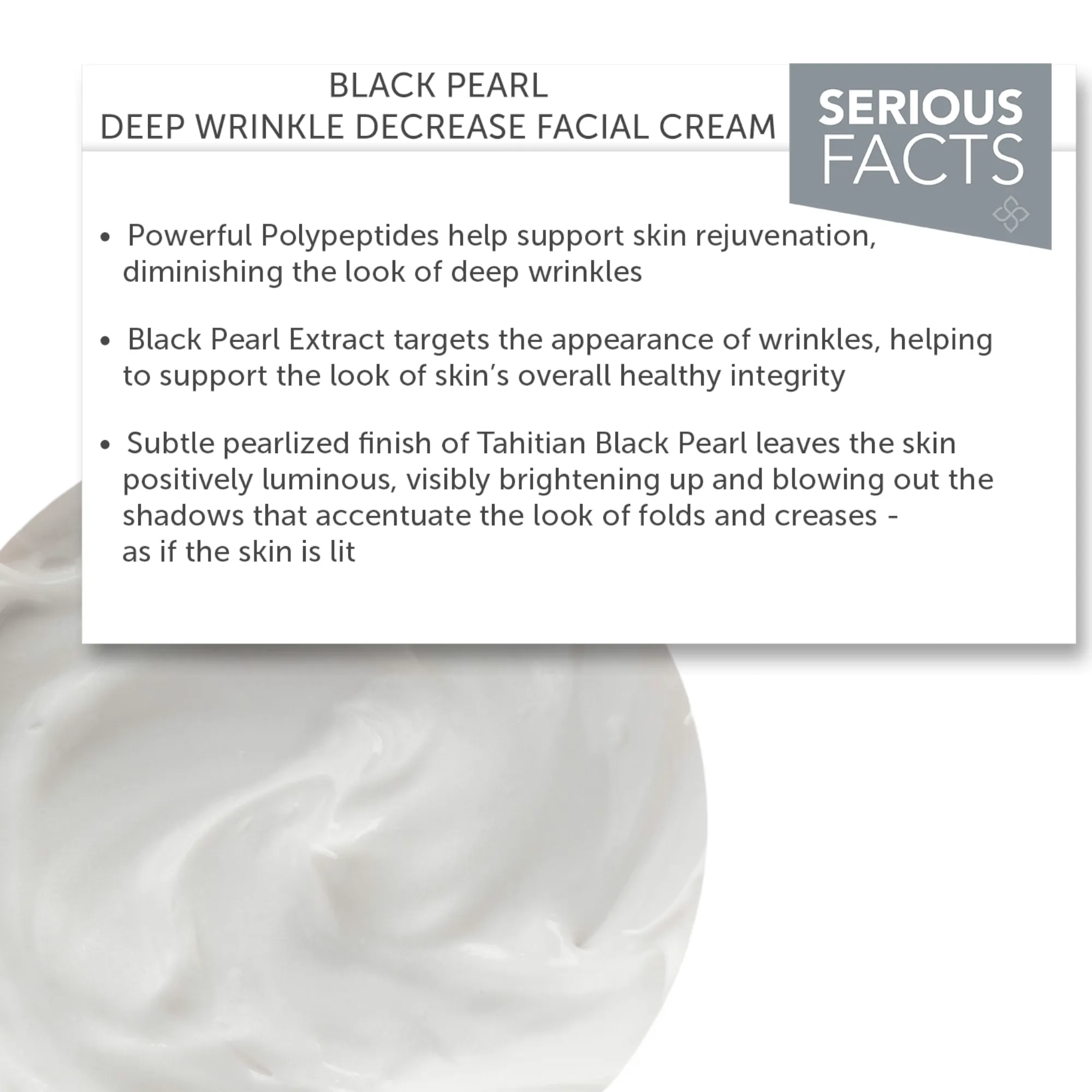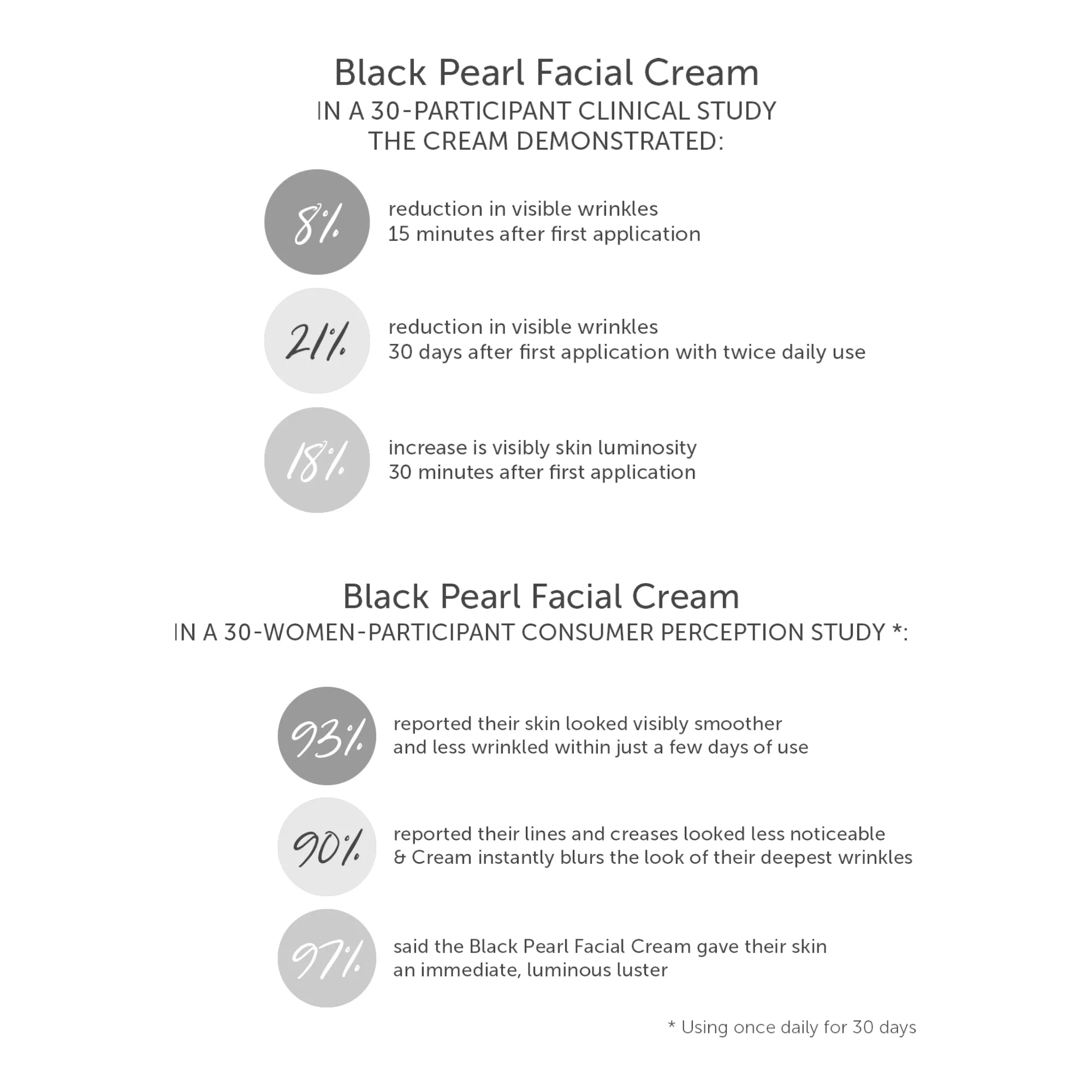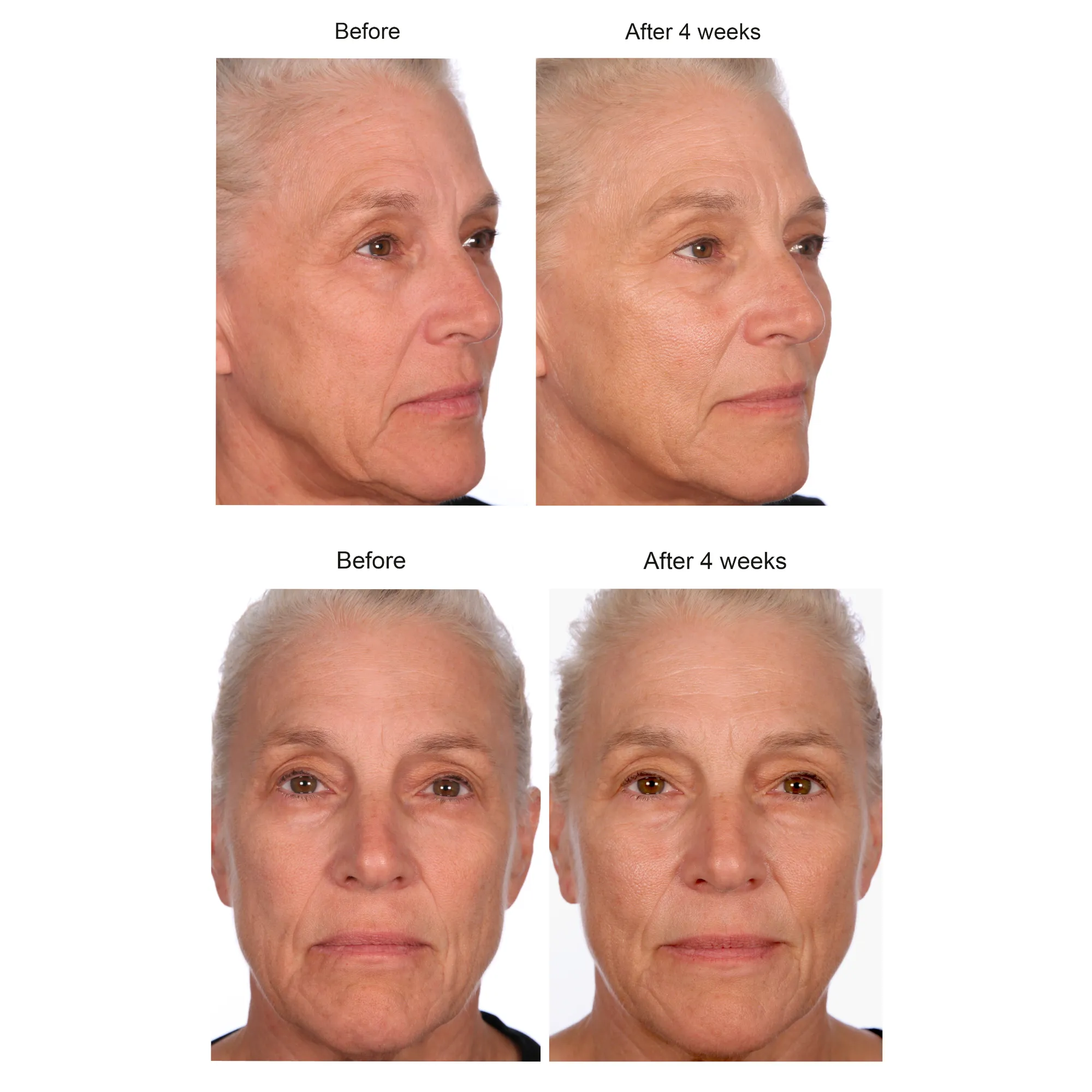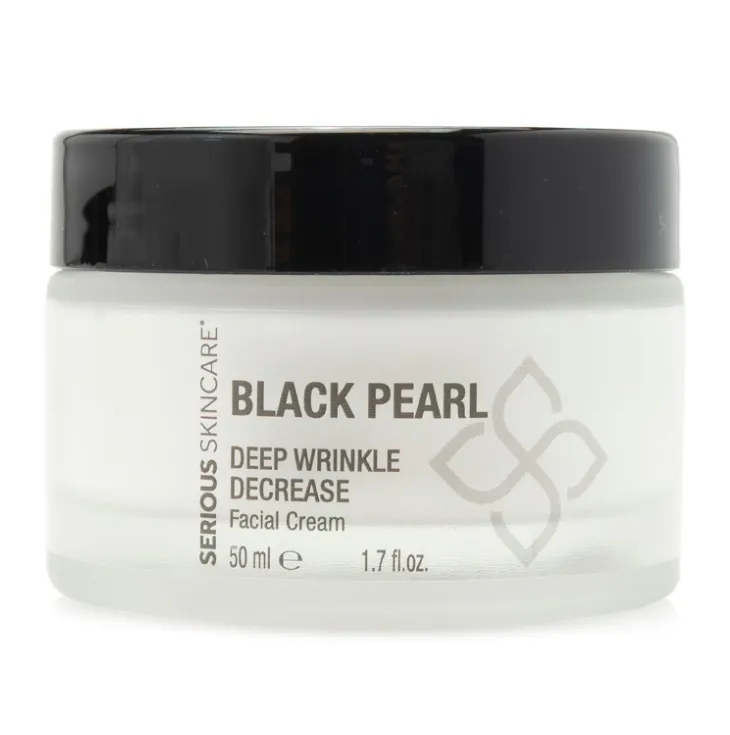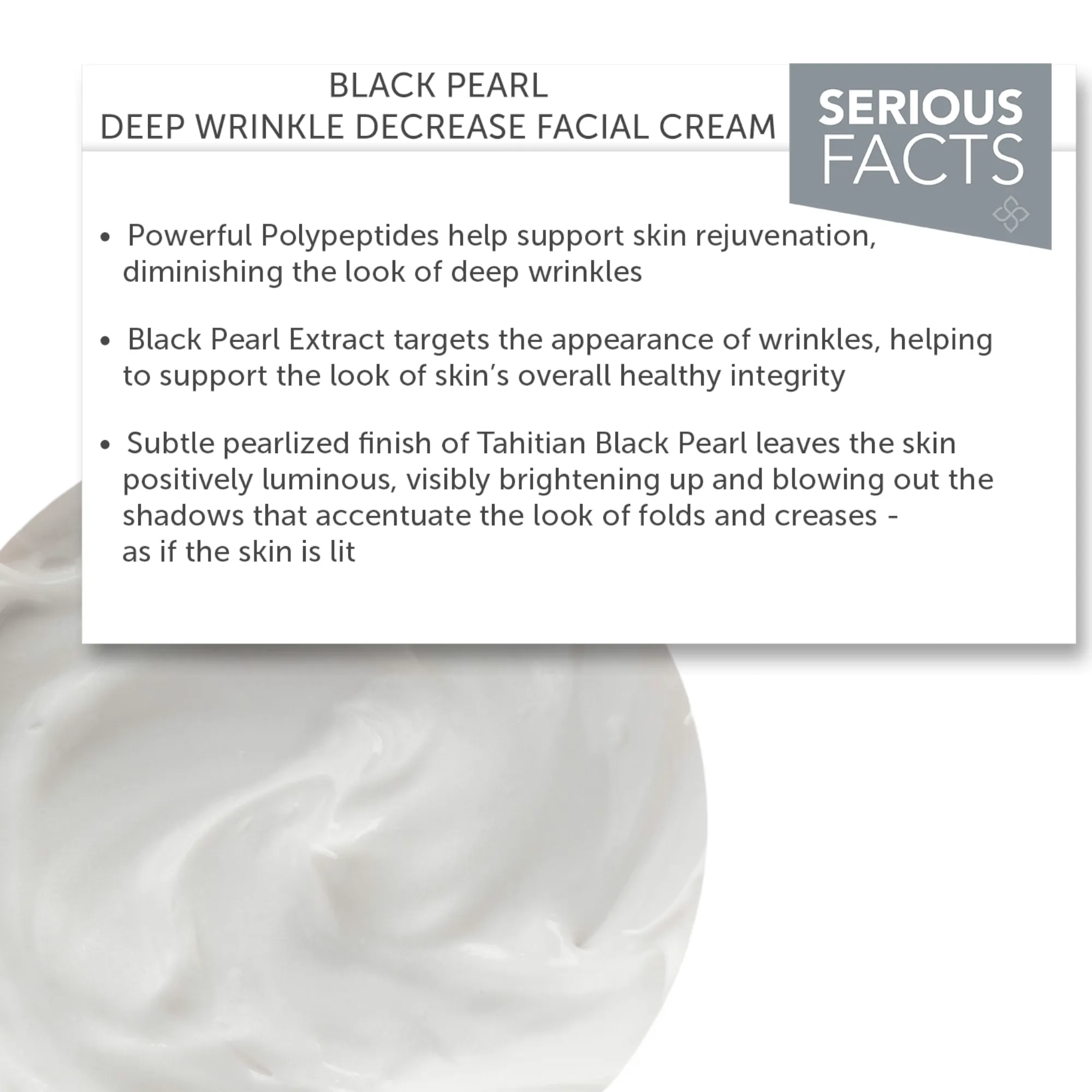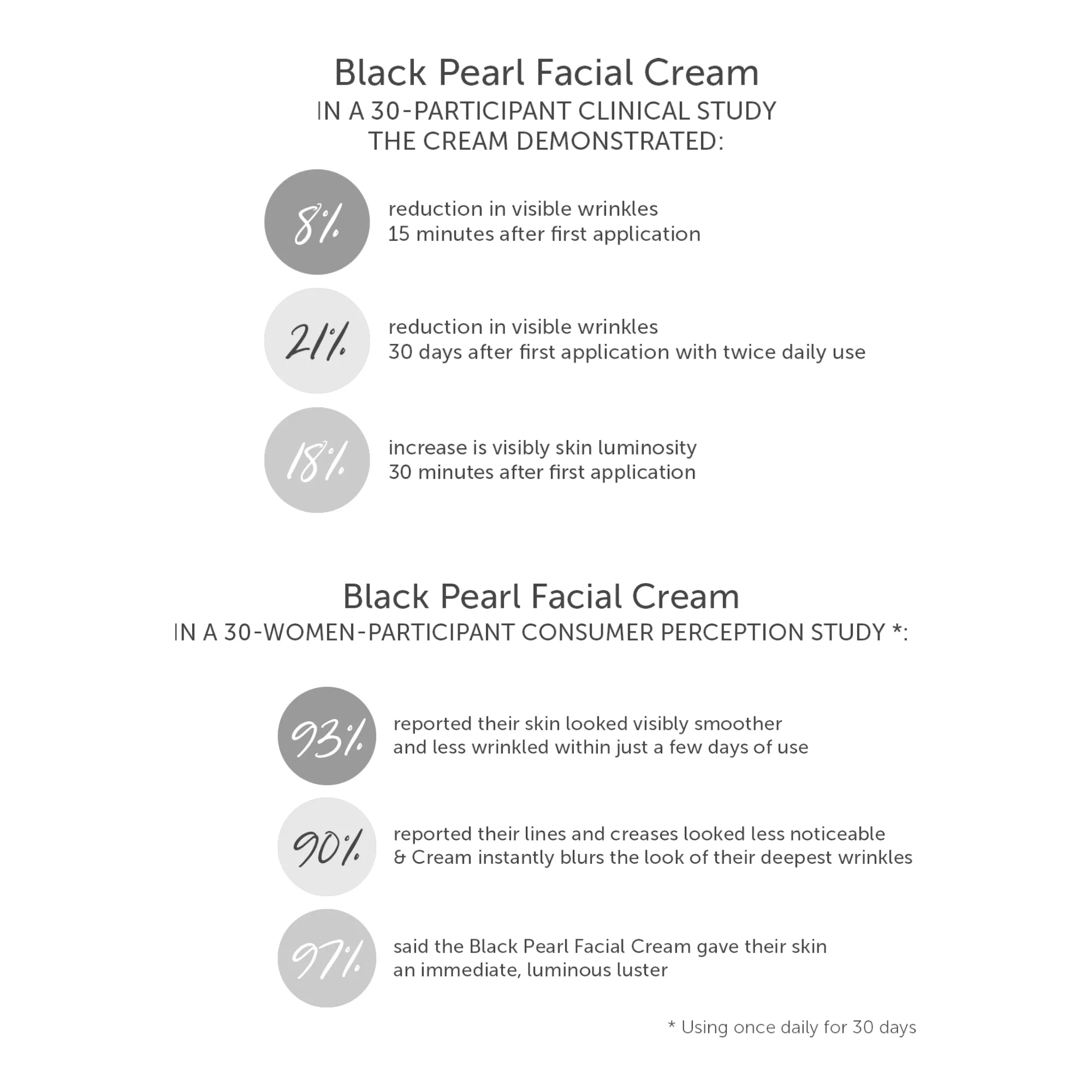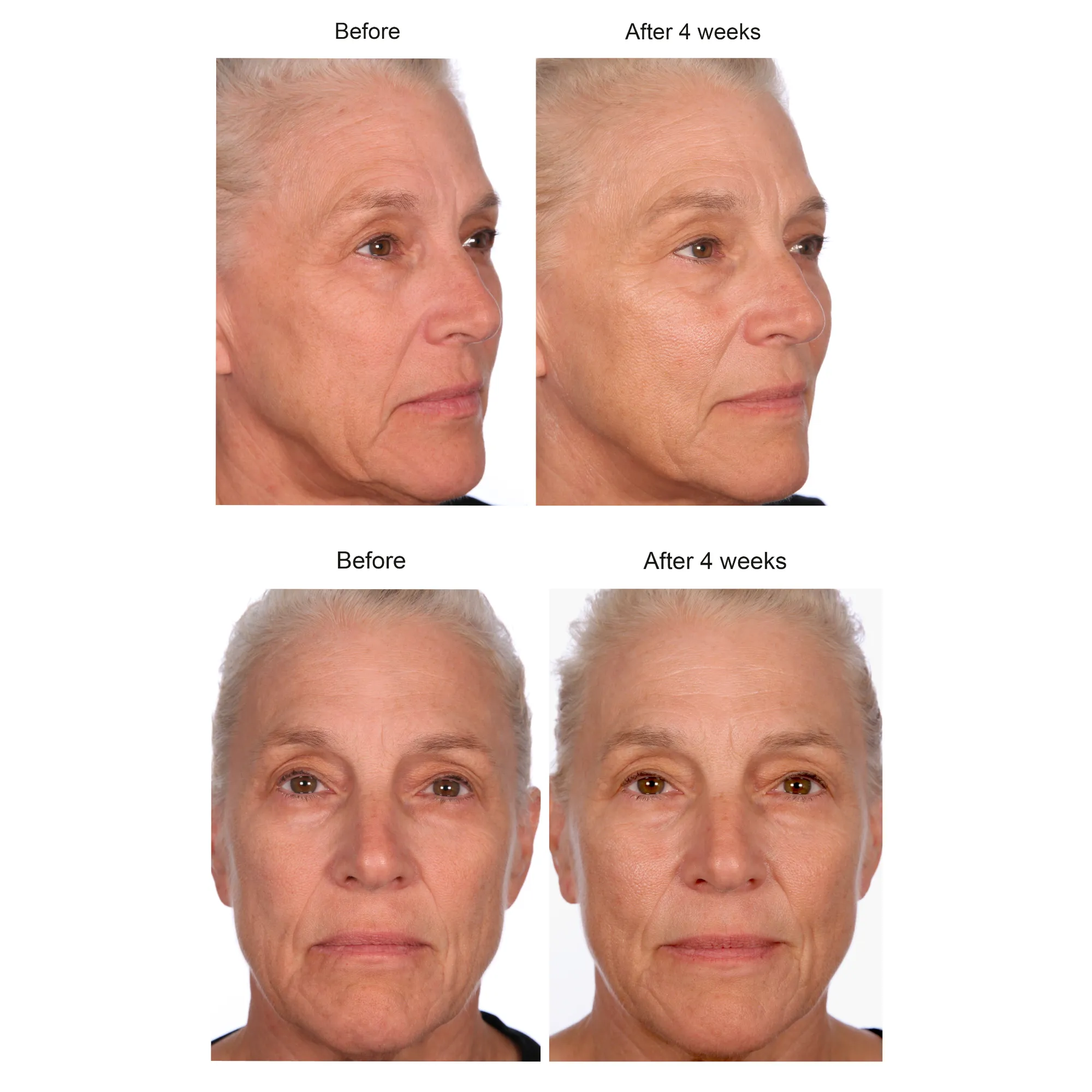 How To Use
Smooth onto the face and gently massage until absorption. Apply to freshly cleansed and dried skin or immediately following a serum or concentrate. For external use only.

Innovations Collection
Black Pearl Deep Wrinkle Decrease Facial Cream - 1.7 Fl. Oz.
Rated 4.5/5 based on 11000 customer reviews
A luxuriously rich facial cream that brings instant brightening and long-term repair to the visibility of deep wrinkles, folds, and creases in the skin. Tahitian black pearl, powerful polypeptides and nutrient-dense, hydrolyzed caviar extract feed, repair and replenish visibly damaged skin.
Why It's Special
Clinically tested on women with visible wrinkles.
Clinically proven to visibly repair deep lines and wrinkles.
Clinically proven to significantly brighten the complexion- after only one application!

1 BLACK PEARL Facial Cream
DELIVERED MONTHLY
10% Savings

MSRP $44.00
You Save: $4.40

2 BLACK PEARL Facial Cream
DELIVERED MONTHLY
28% Savings

MSRP $88.00
You Save: $24.64
Fast, Reliable Shipping

30 Day Money Back Guarantee