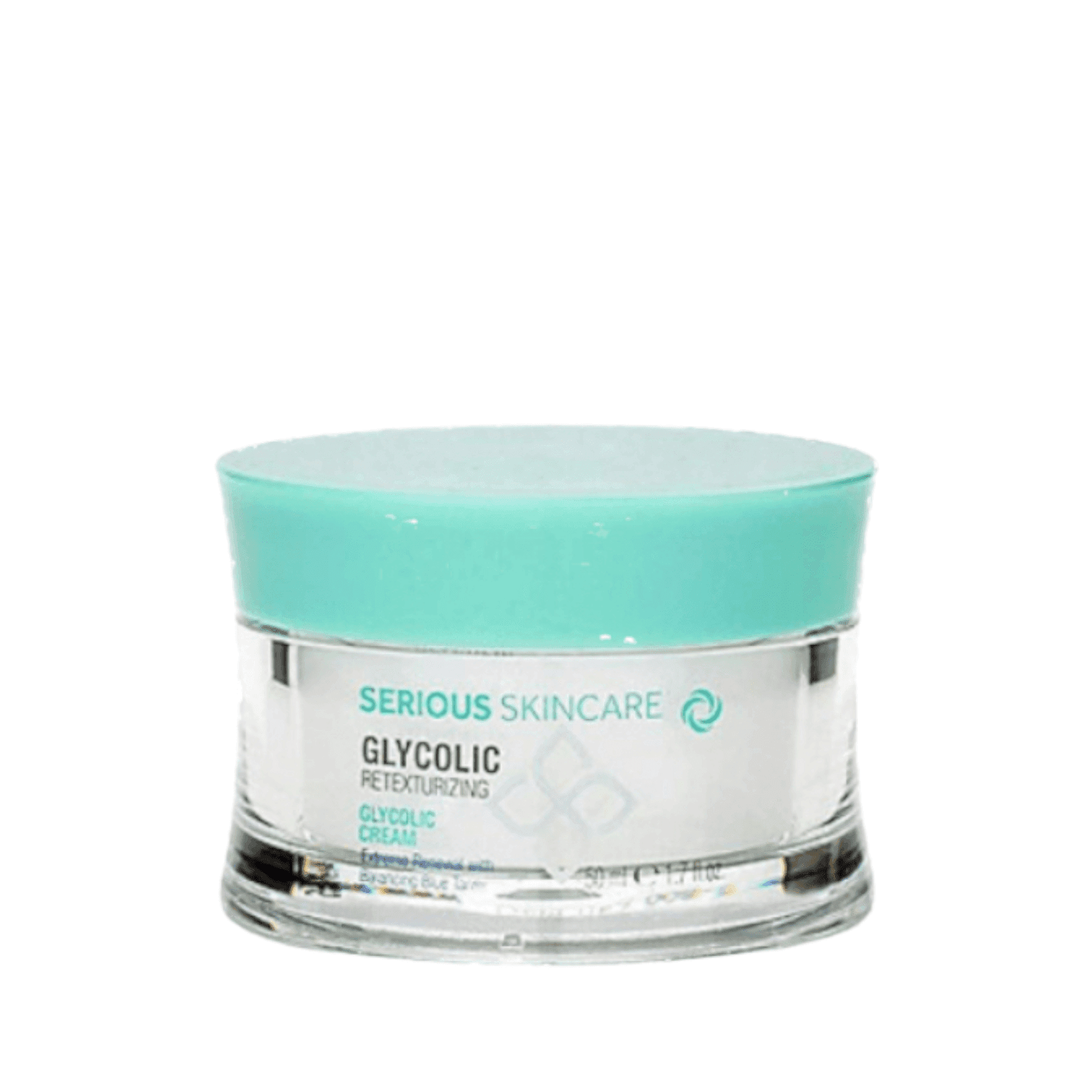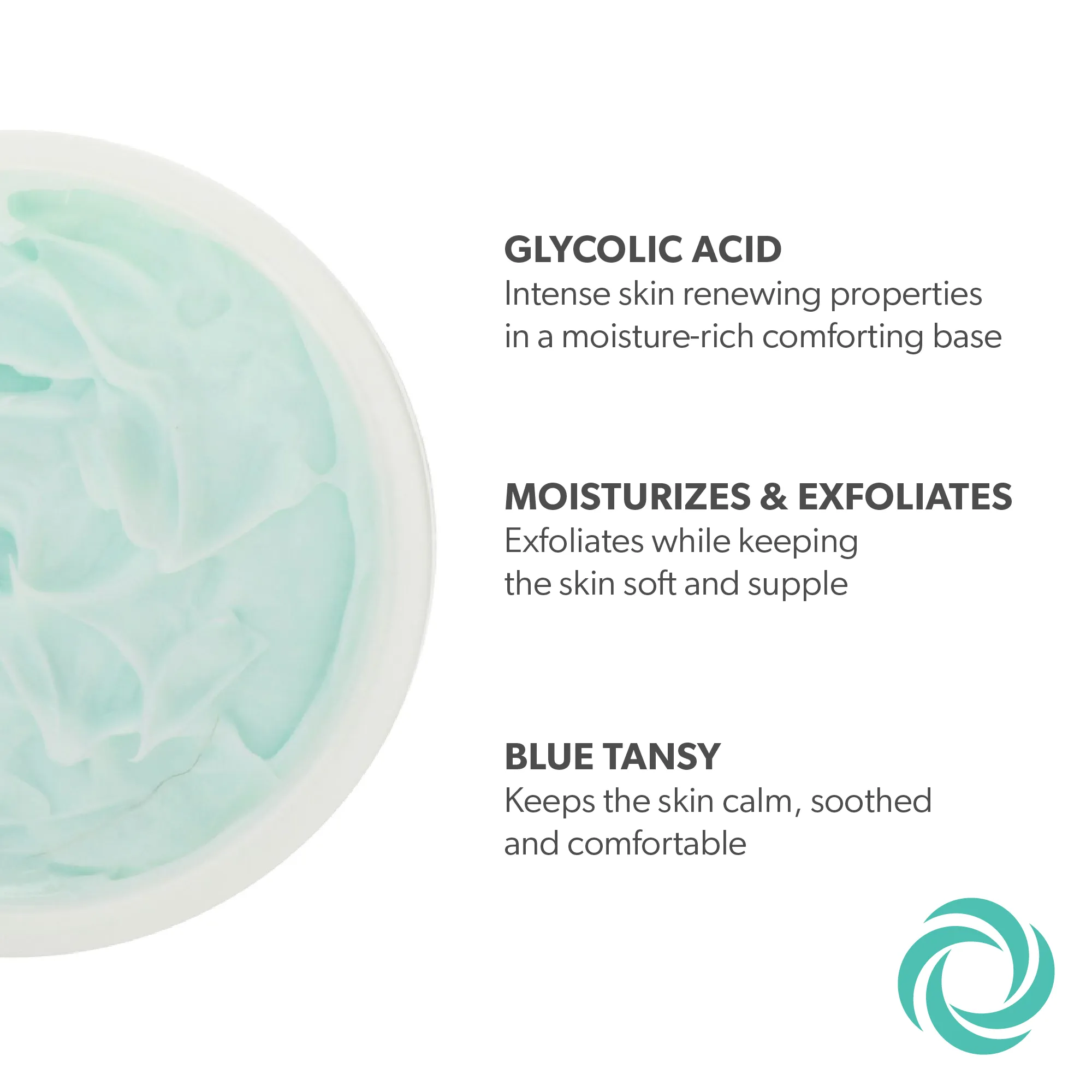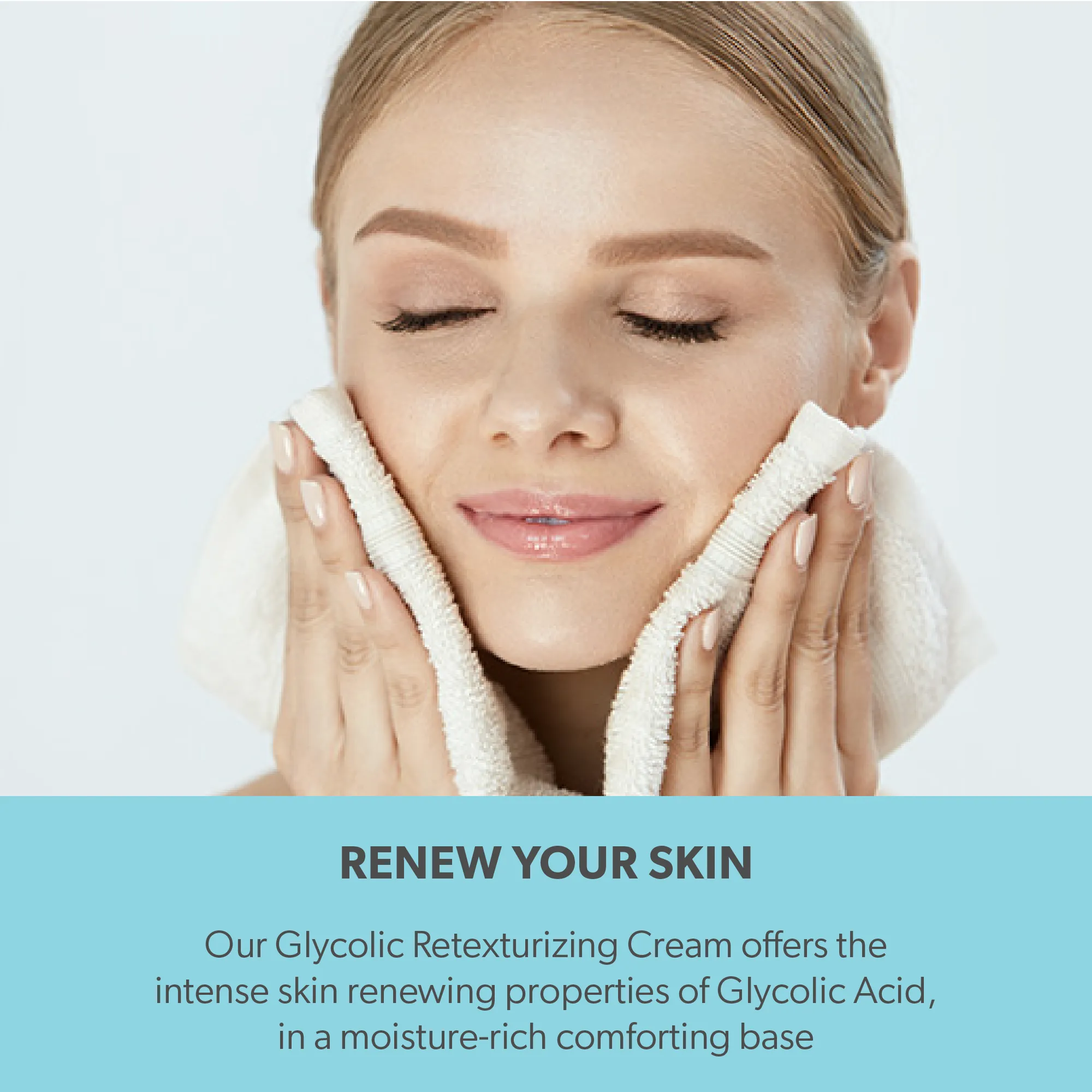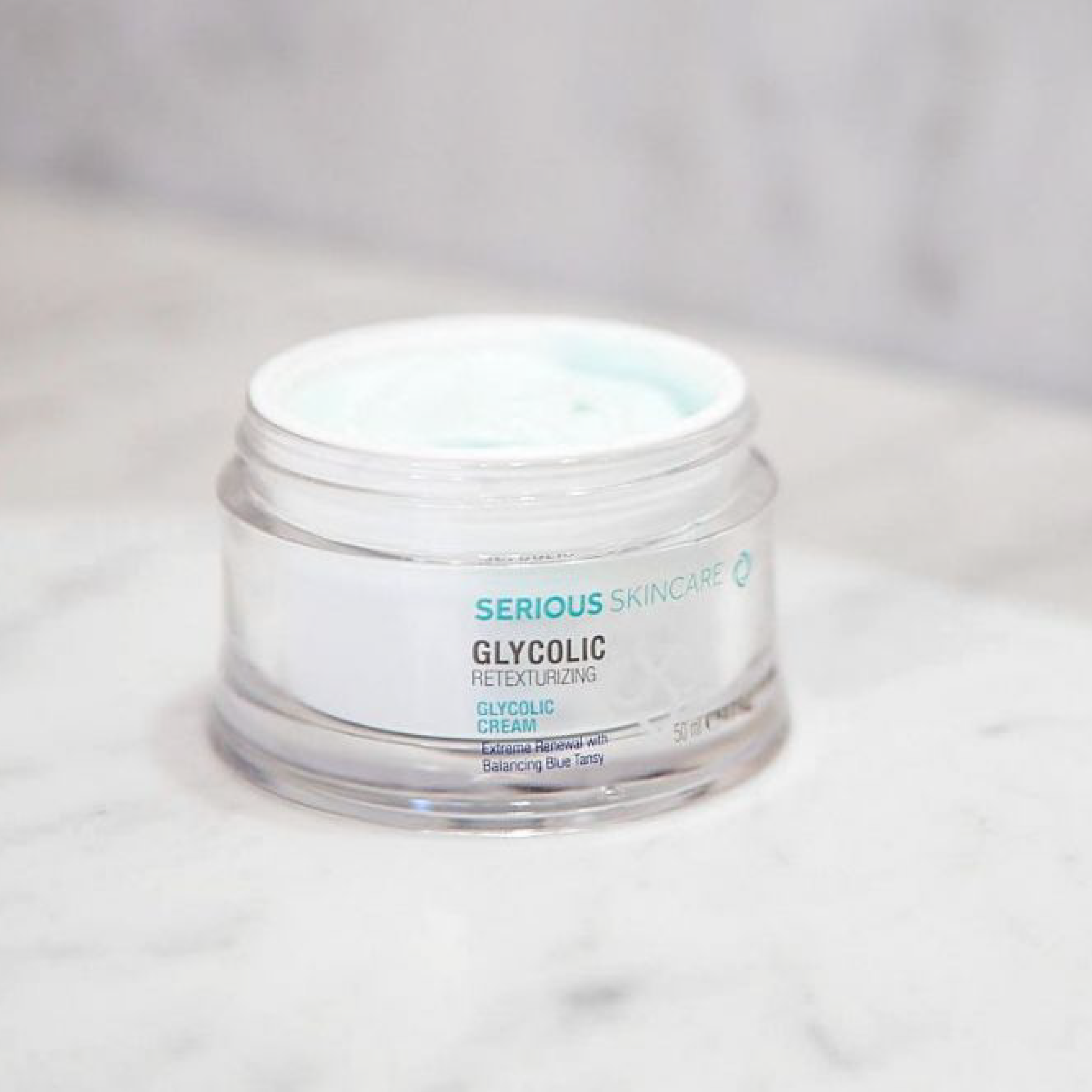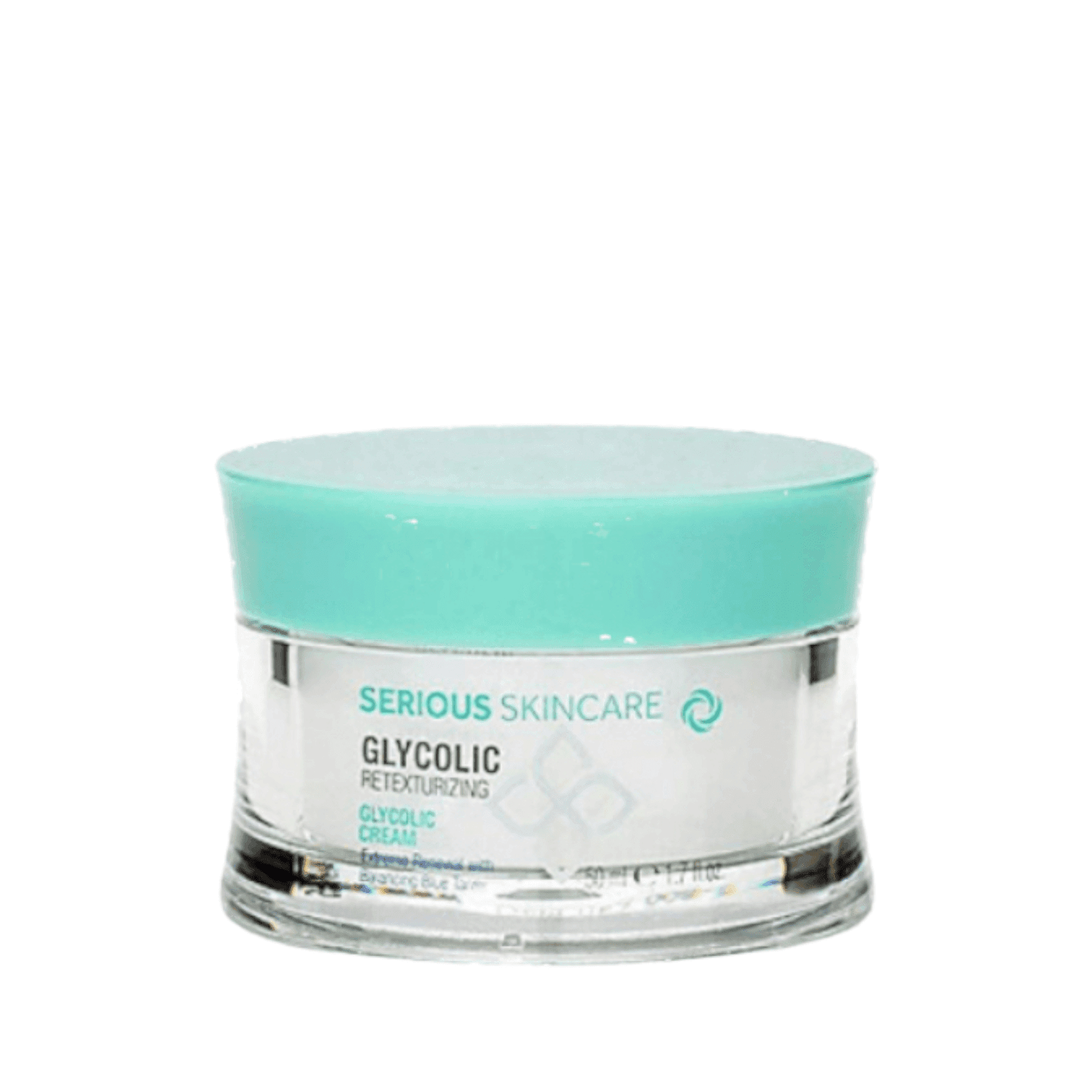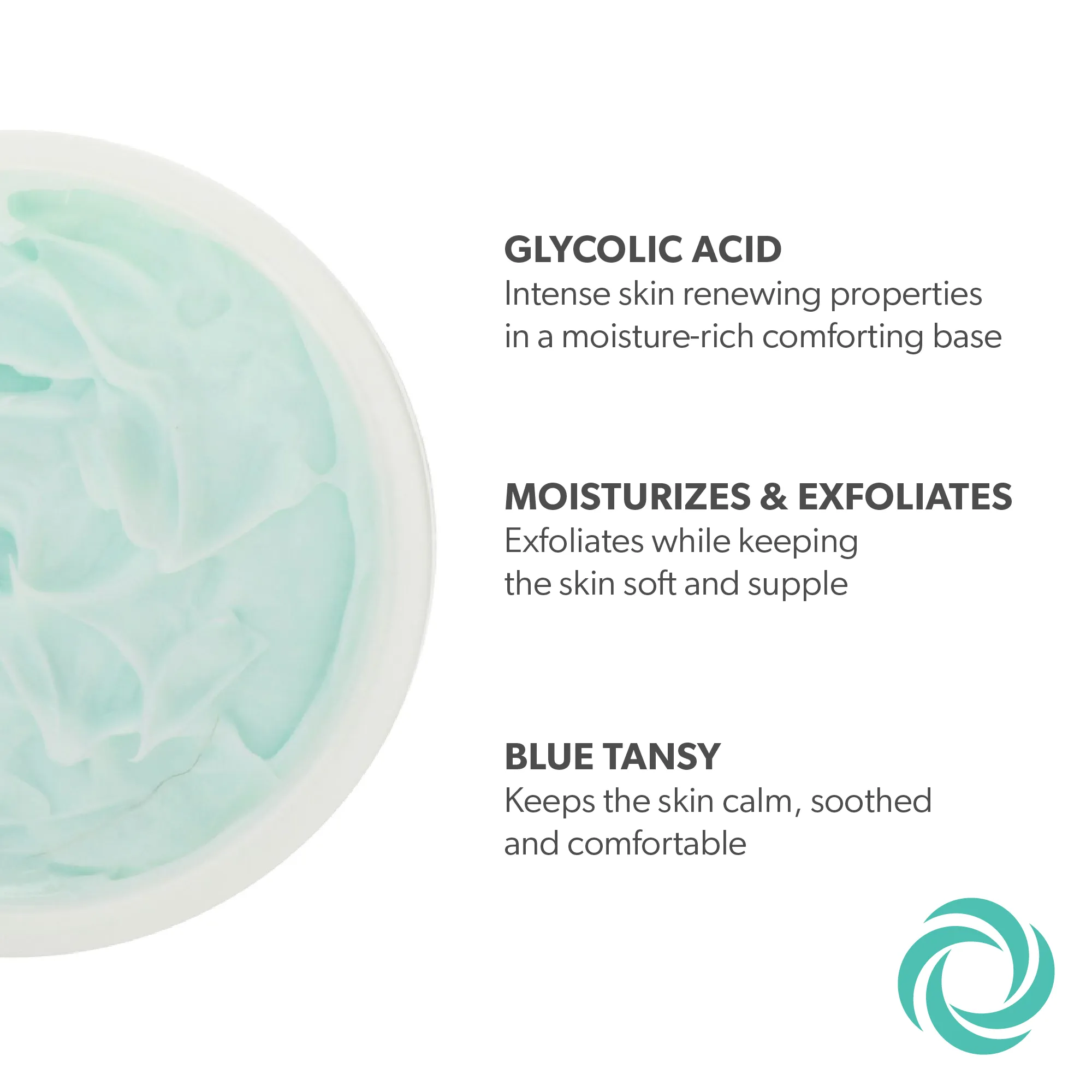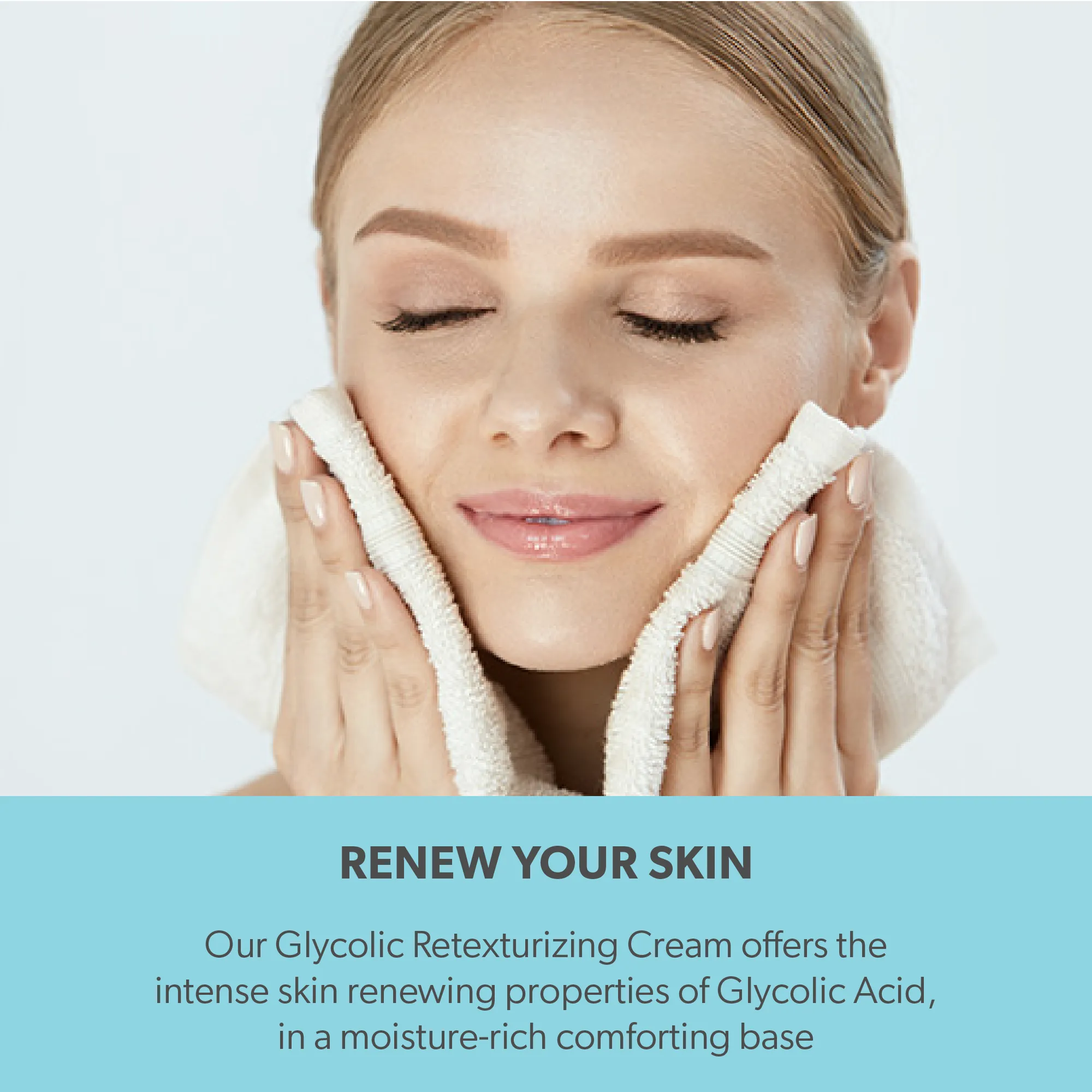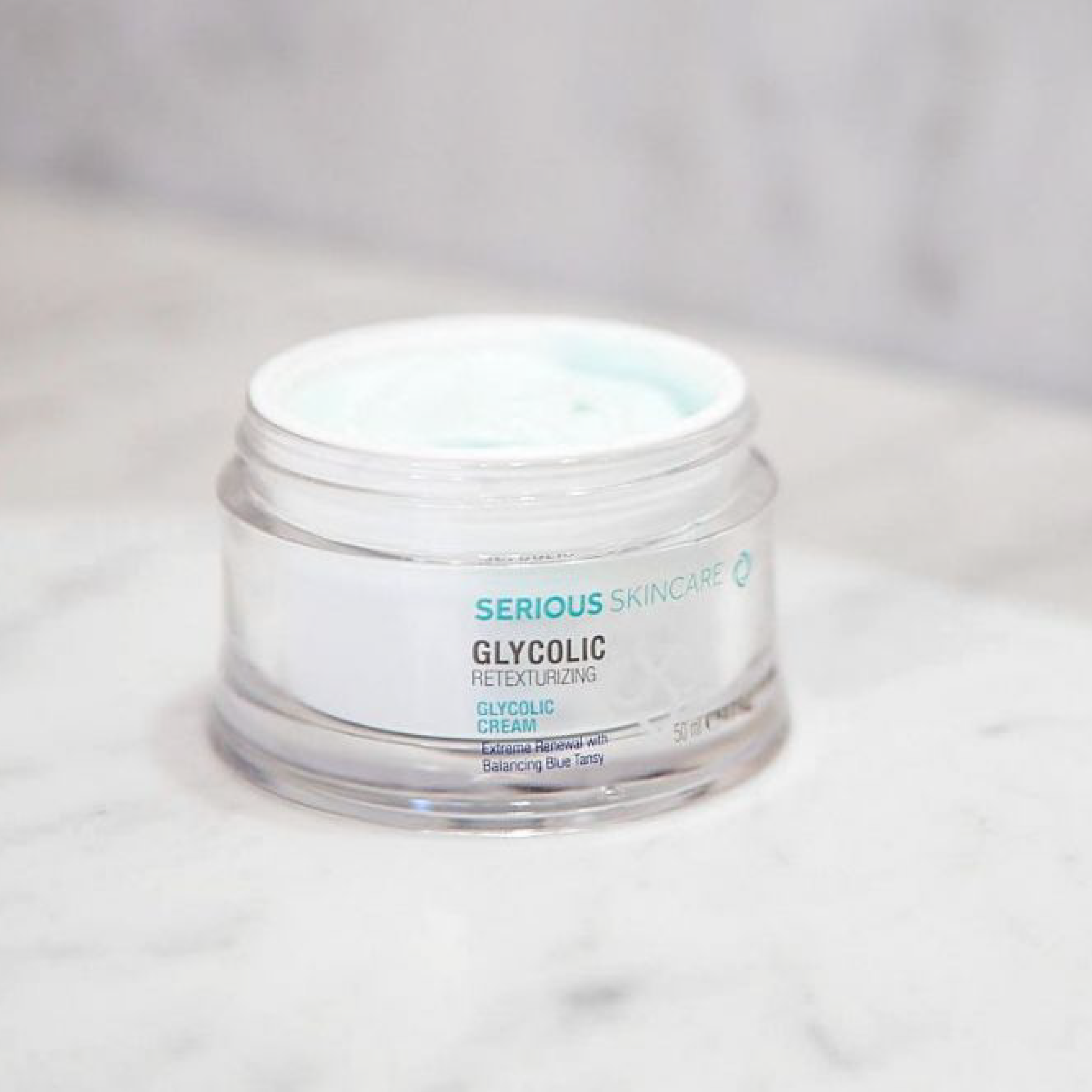 How To Use
Can be used every morning and every evening. Always apply to freshly cleansed and dried skin. Apply to face and neck. Avoid immediate eye area. Can be applied on top of the Glycolic Serum or any other Serum.

Glycolic Collection
Glycolic Cream Extreme Renewal with Balancing Blue Tansy - 1.7 Fl. Oz
Rated 4.5/5 based on 11000 customer reviews
A light-weight facial cream that features the intense skin renewing properties of Glycolic Acid in a moisture-rich comforting base. Sinks into the skin easily, delivering effective levels of exfoliation while keeping the skin soft, supple and completely moisturized. Skin balancing Blue Tansy has been added to keep the skin calm, soothed and comfortable. Softens fine lines and wrinkles and significantly increases skin's hydration.
Why It's Special
The Glycolic Cream retexturizes the skin with high levels of Glycolic Acid and effective skin resurfacers- without any harsh side effects.
Skin calming Blue Tansy calms and balances the entire complexion, counter-balancing any redness or irritation from the high acids and rapid skin cell turnover.

1 Glycolic Cream
DELIVERED MONTHLY
10% Savings

MSRP $44.00
You Save: $4.40

2 Glycolic Cream
DELIVERED MONTHLY
28% Savings

MSRP $88.00
You Save: $24.64
Fast, Reliable Shipping

30 Day Money Back Guarantee