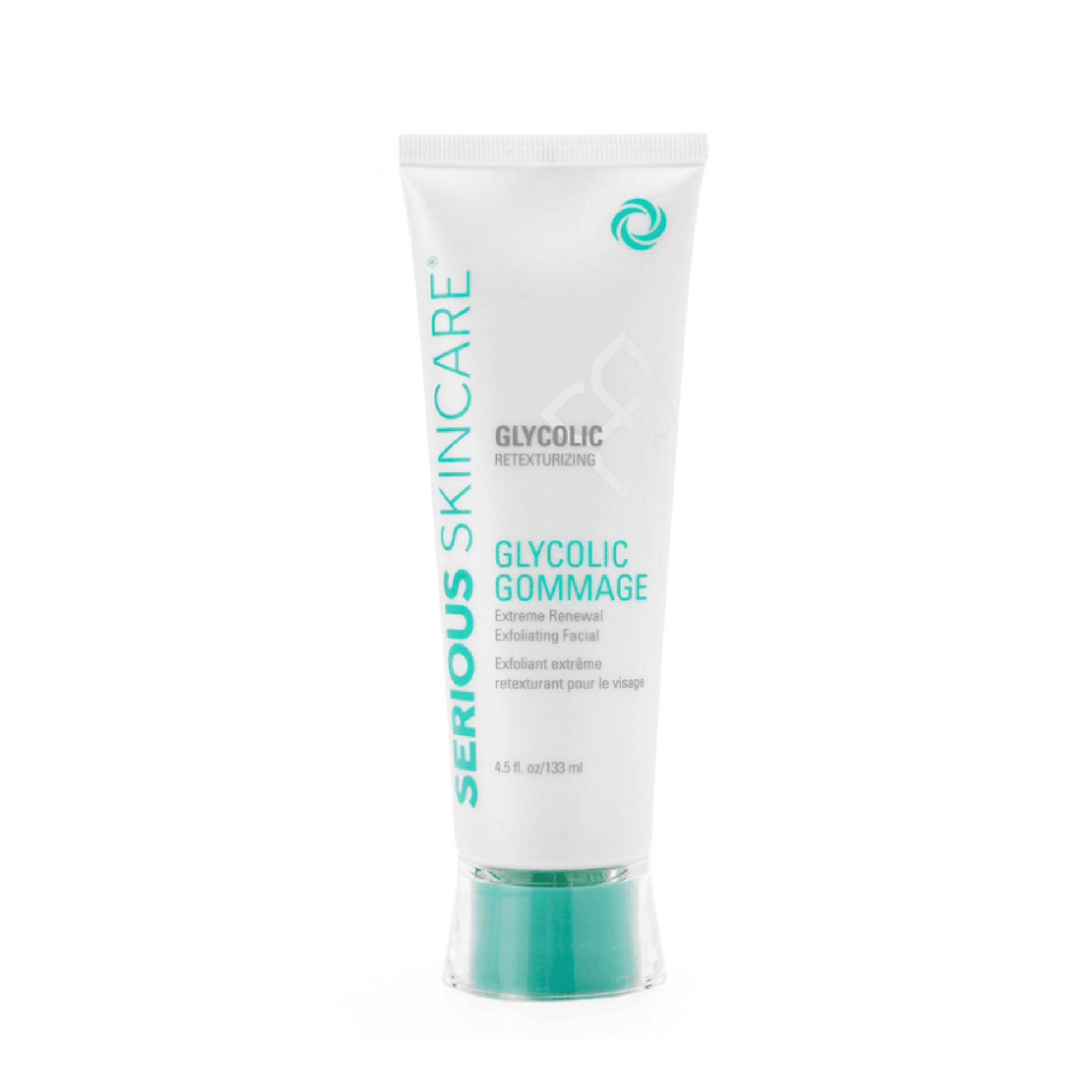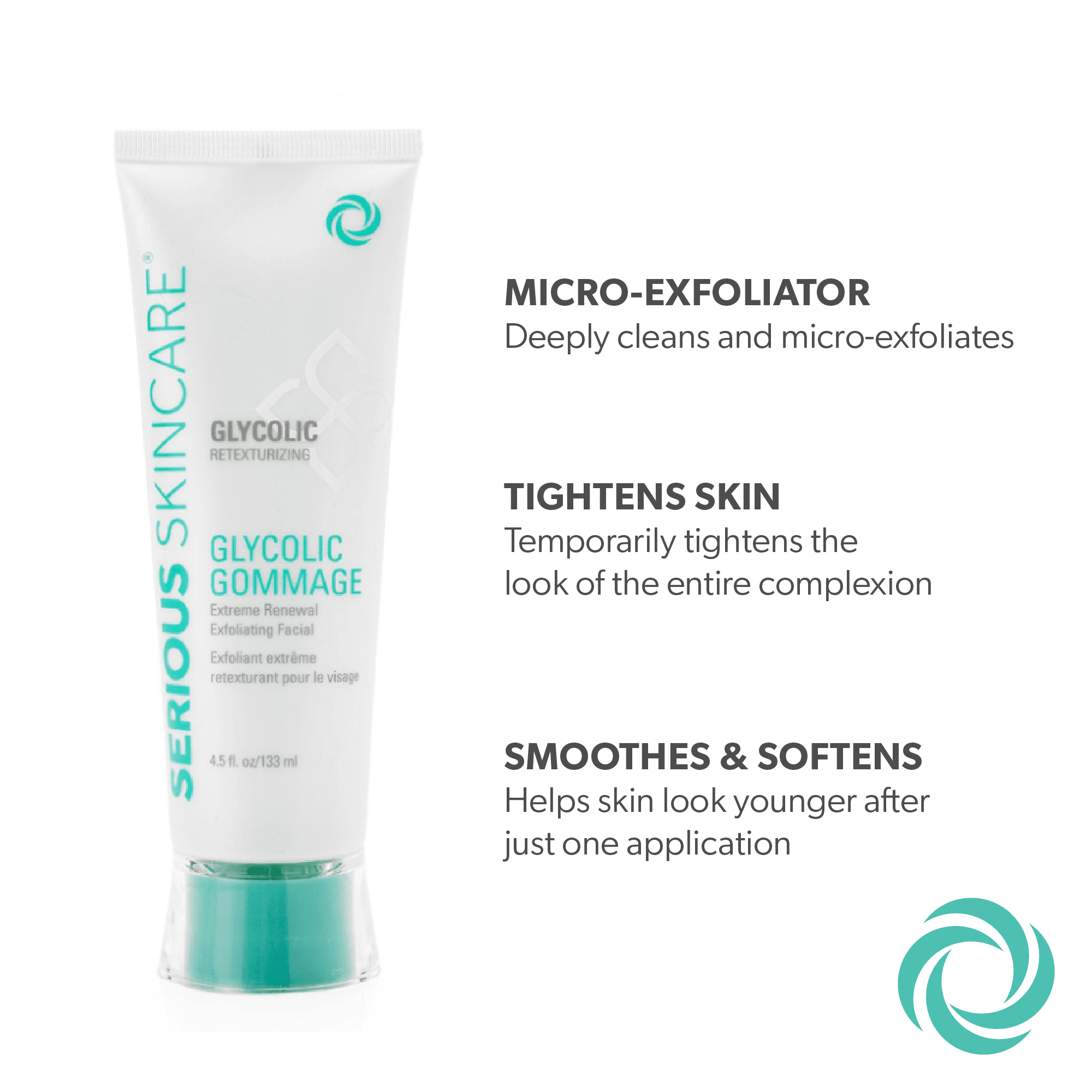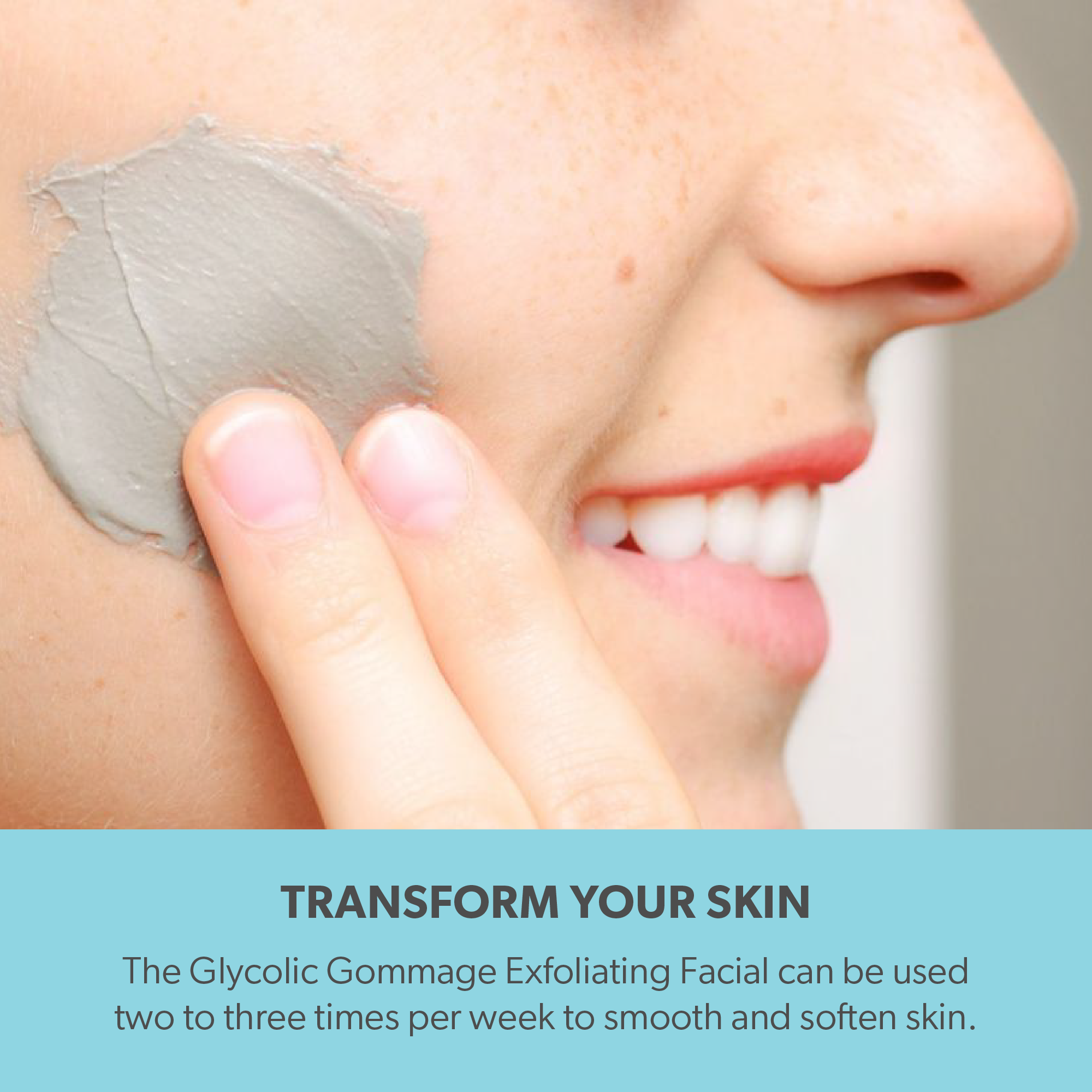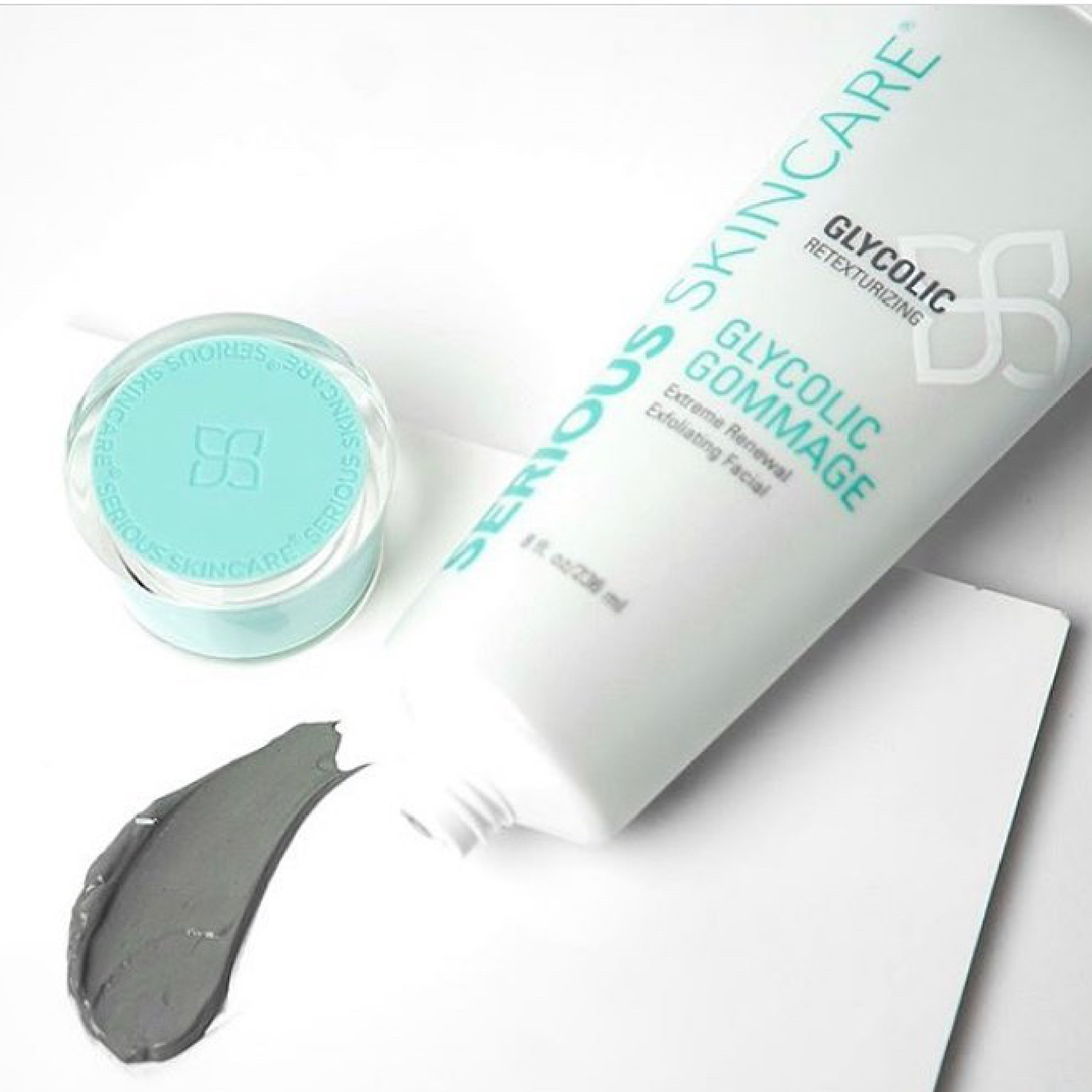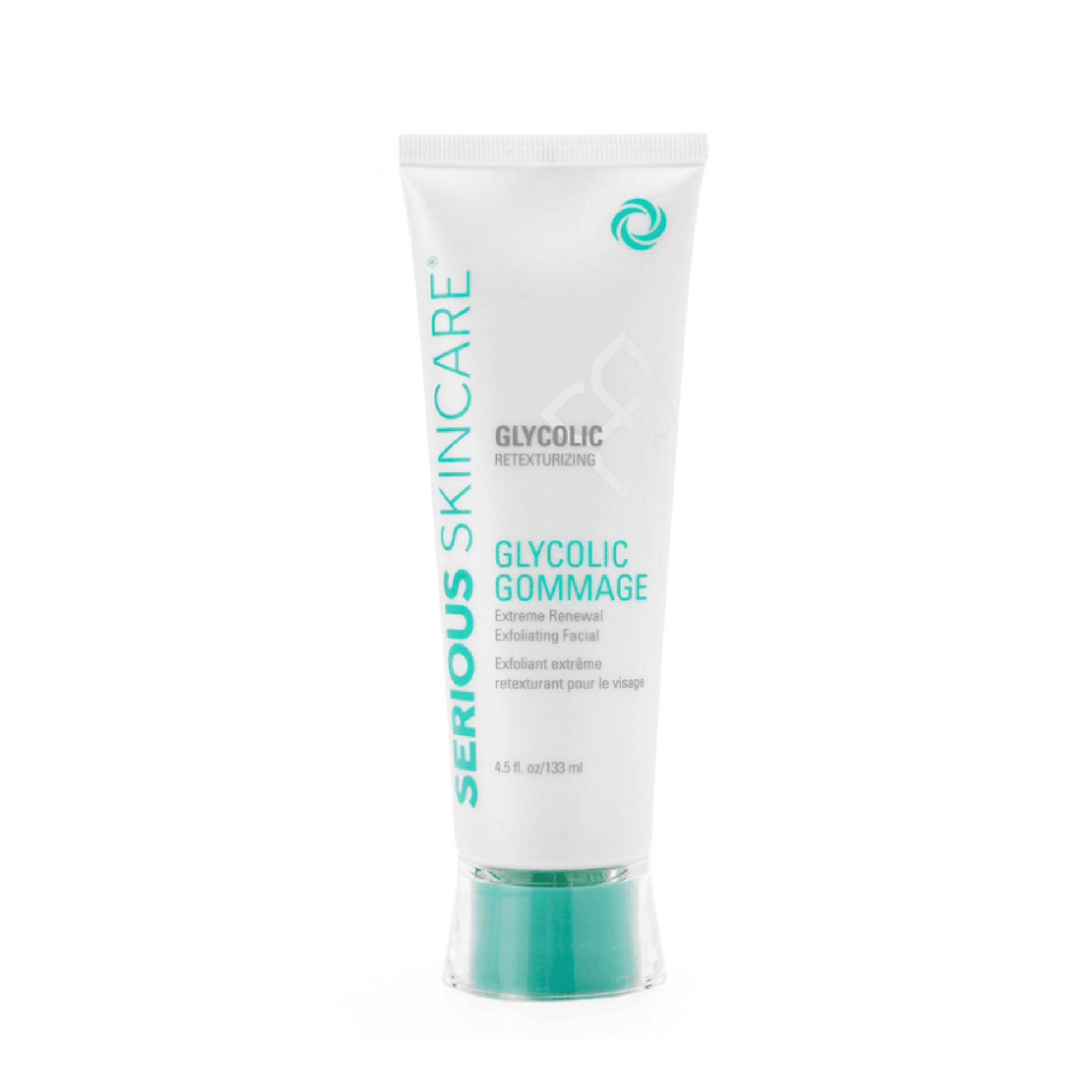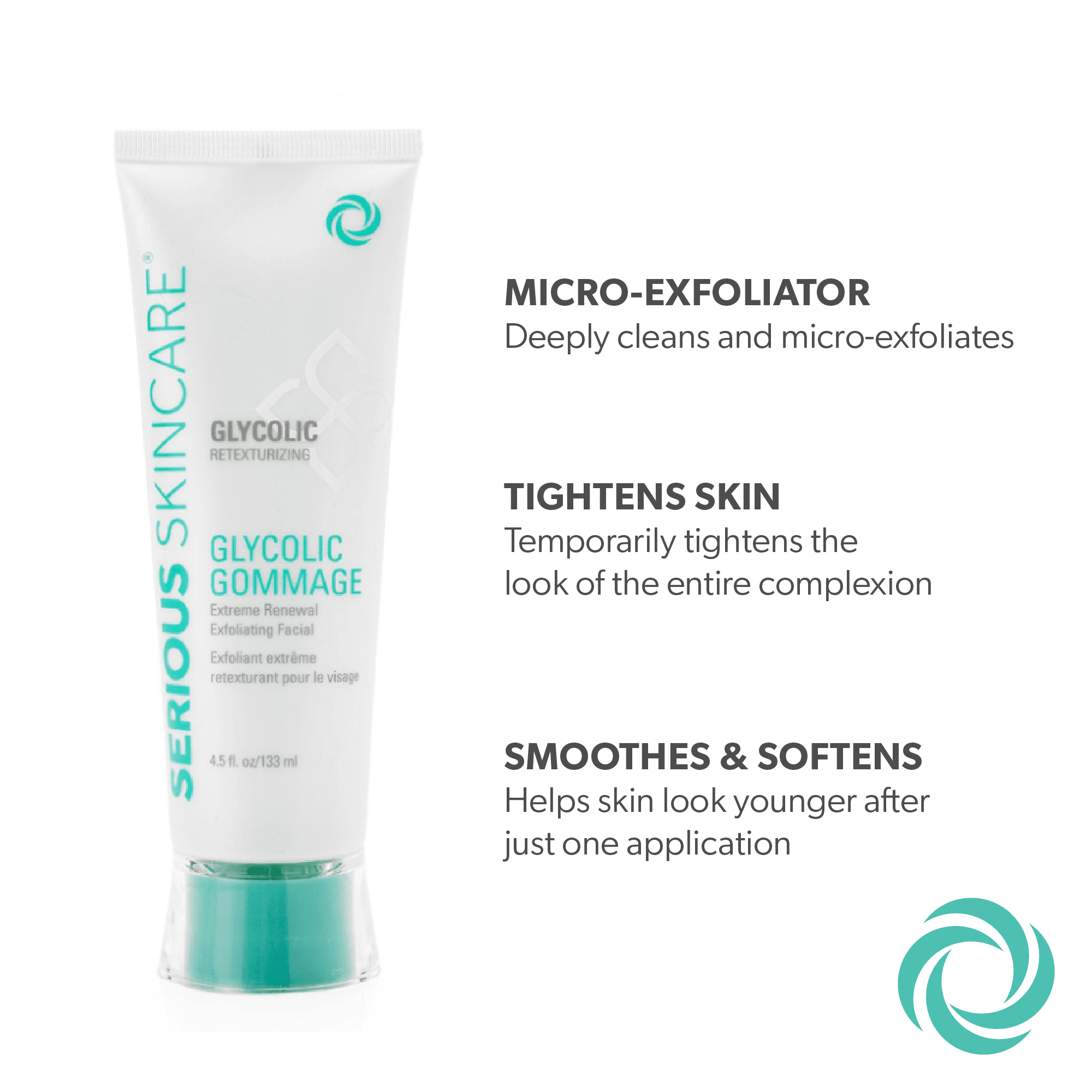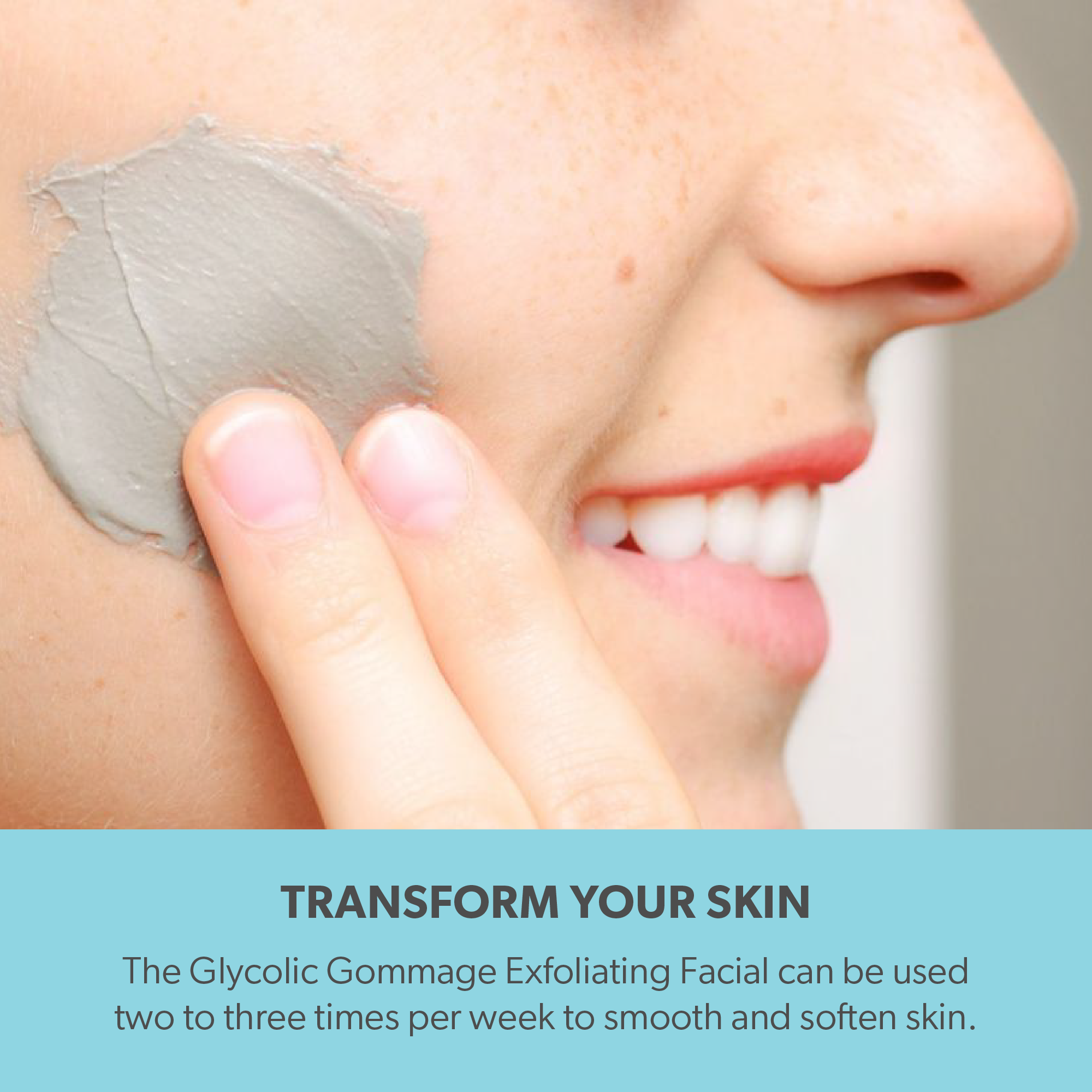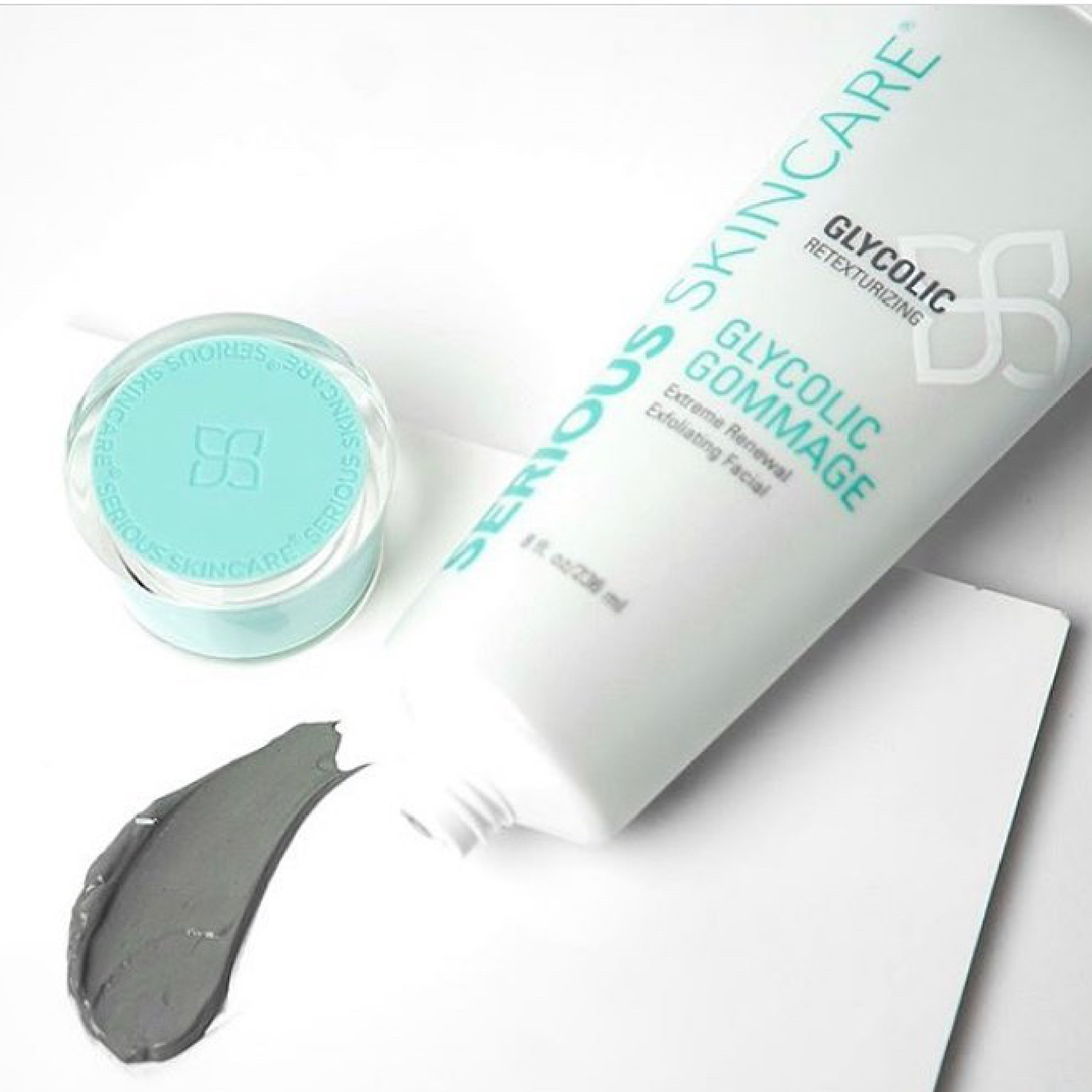 How To Use
After cleansing and drying the skin, apply a thick, even layer of Glycolic Gommage to the face and neck taking care to avoid the immediate eye area. Allow approximately 10 minutes to dry on the skin. Reactivate and exfoliate by massaging with warm water and wet fingertips, gradually adding more and more water until the Glycolic Gommage is partially removed from the skin. Splash off or wipe clean any residual product from the skin. Pat skin dry and continue with your usual skin care regimen.

Glycolic Collection
GLYCOLIC GOMMAGE Extreme Renewal - 4.5 Fl. Oz.
Rated 4.5/5 based on 11000 customer reviews
A full facial treatment that deeply purifies pores and micro-polishes the entire complexion. Specialized clays evacuate and purifies pores while glycolic acid sinks in deeply to soften and retexturize. Gentle sandy-particles are used to polish the skin to a glowy perfection. A perfect skin treatment to boost skin's clarity and brightness. Helps shrink enlarged pores keeping the skin taut and compact.
Why It's Special
Super glowy, sexy skin- instantly. Clean pores are invisible pores and polished skin equals a glowing vibrant complexion. This is a go-to, problem solver that instantly renews the skin

1 Glycolic Gommage
DELIVERED MONTHLY
10% Savings

MSRP $42.00
You Save: $4.20

2 Glycolic Gommage
DELIVERED MONTHLY
28% Savings

MSRP $84.00
You Save: $23.52
Fast, Reliable Shipping

30 Day Money Back Guarantee