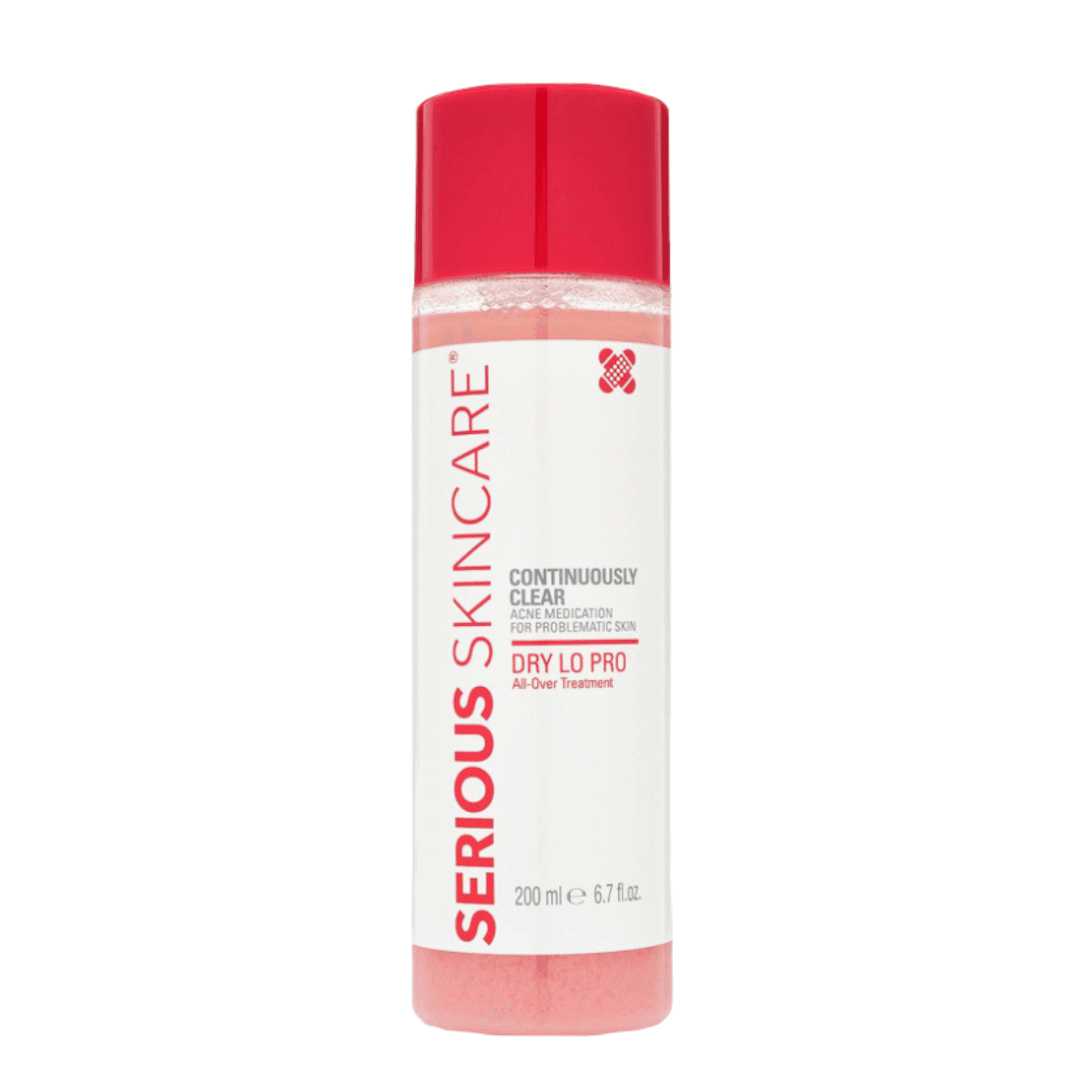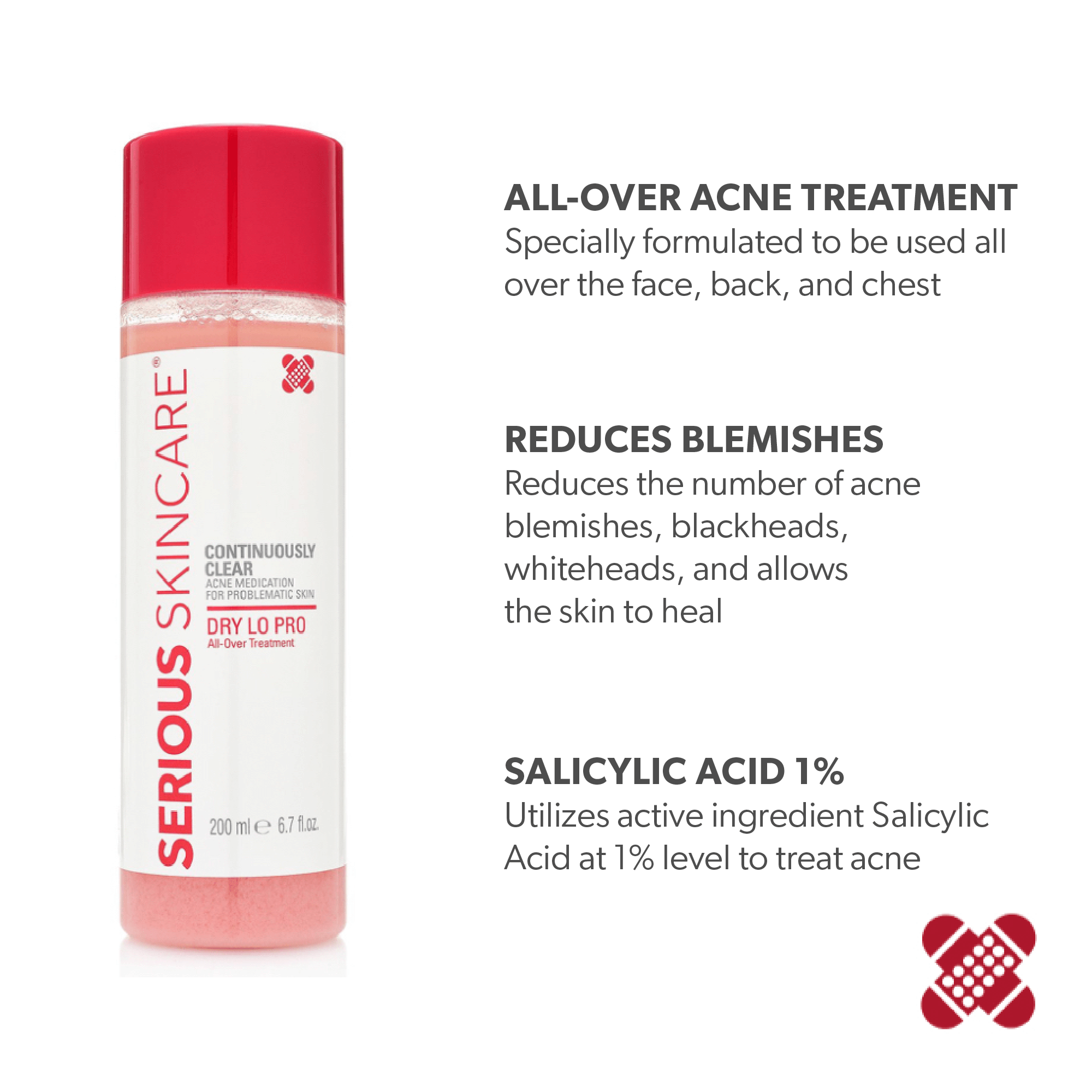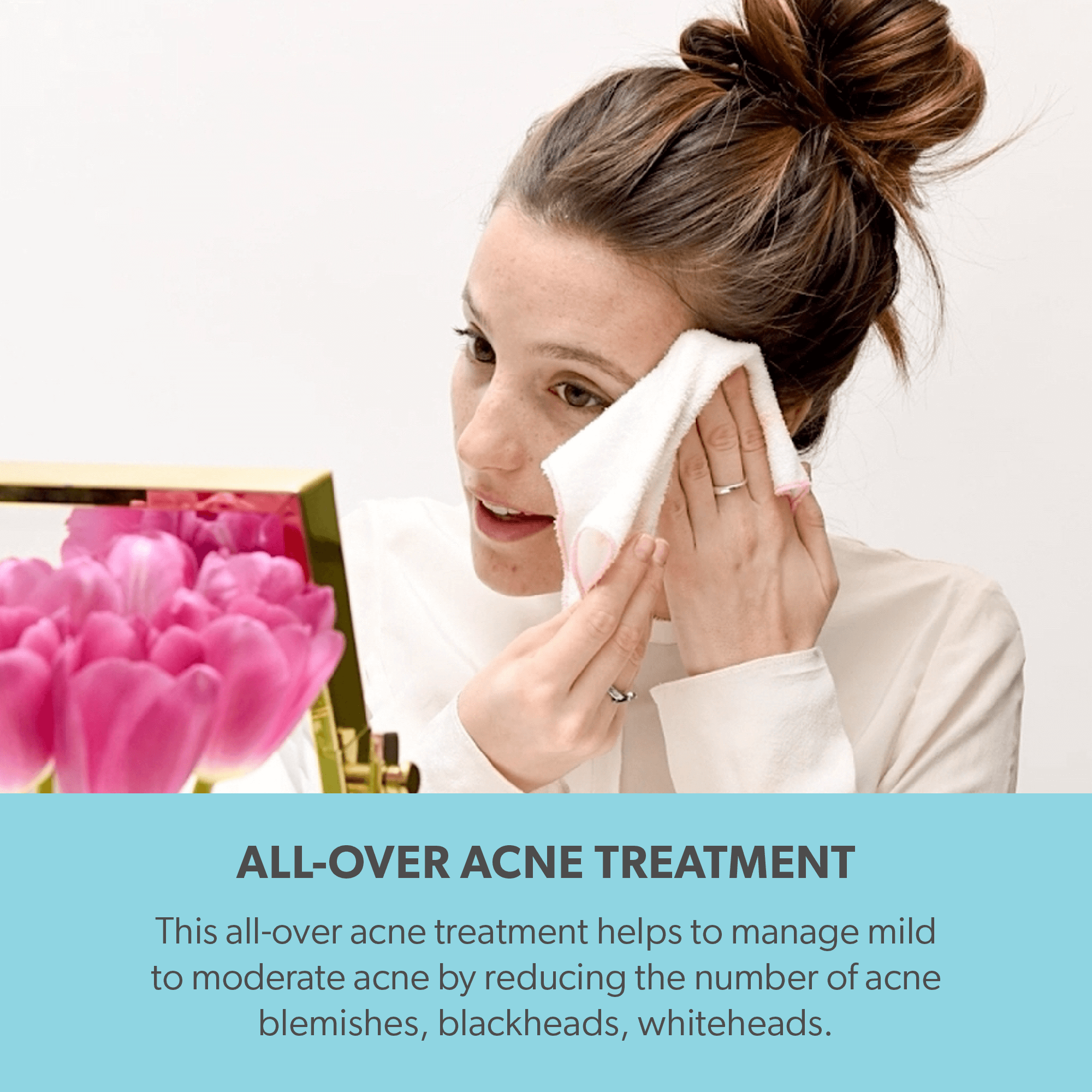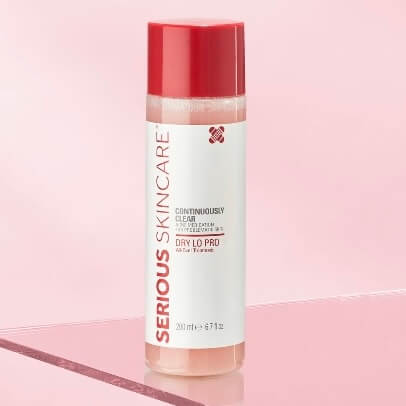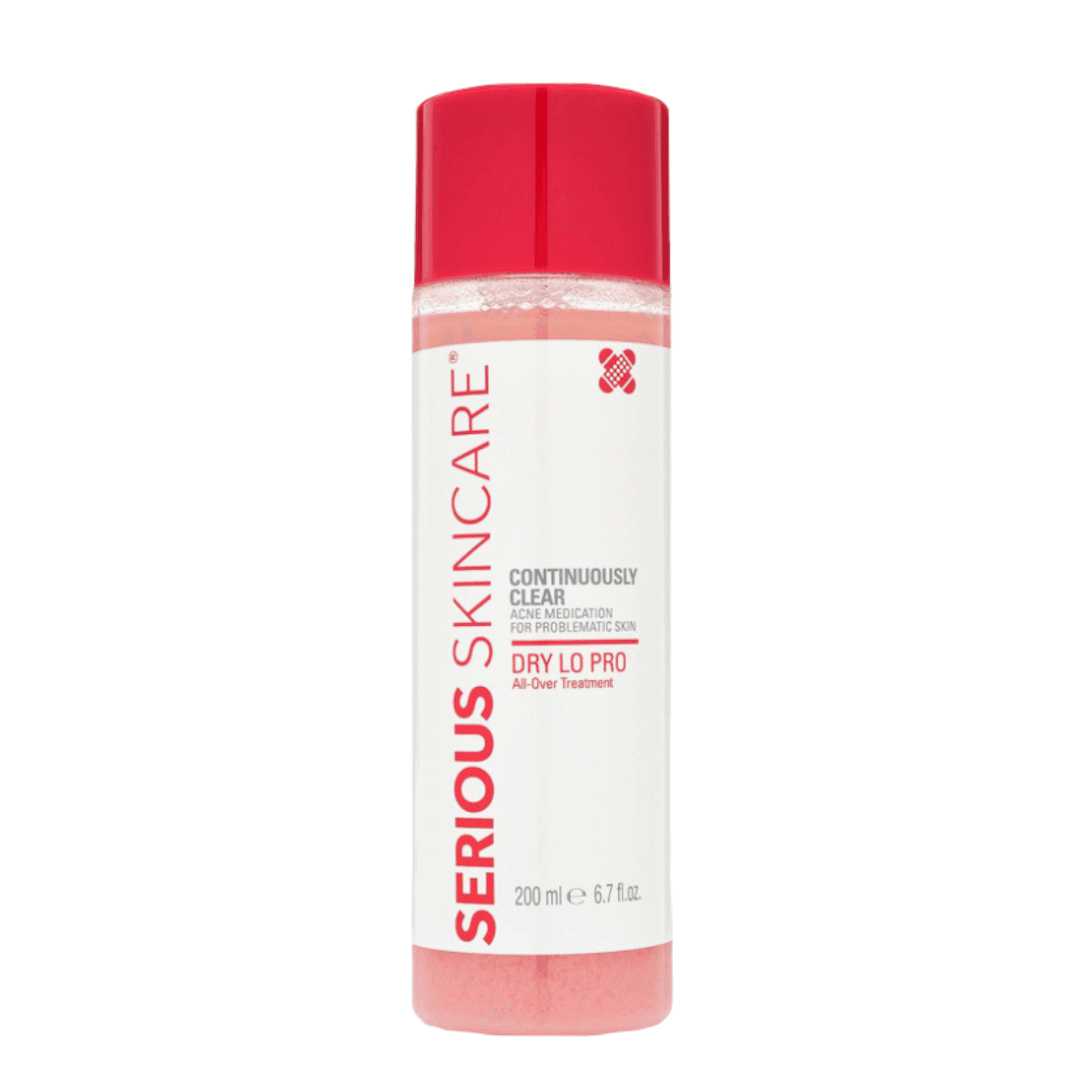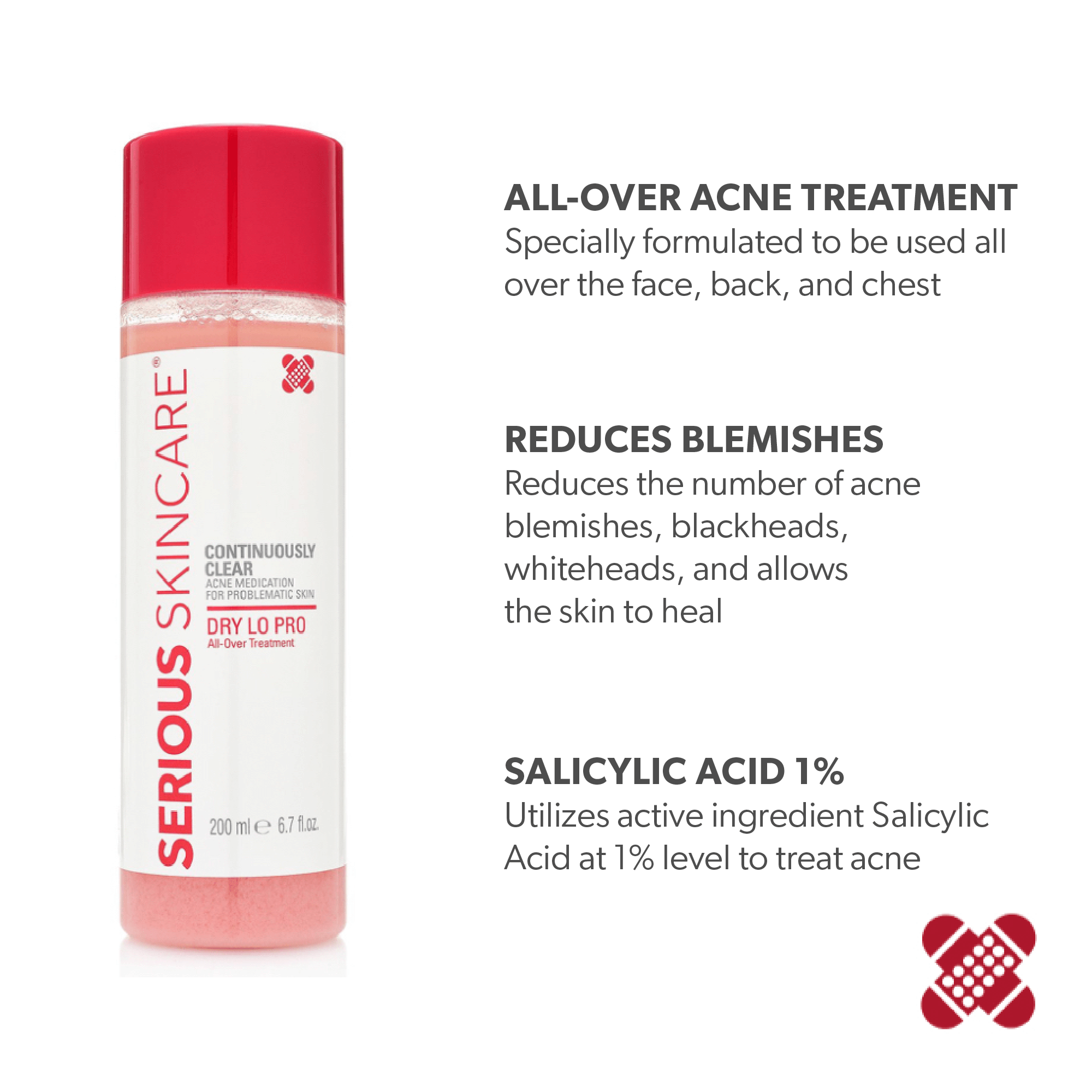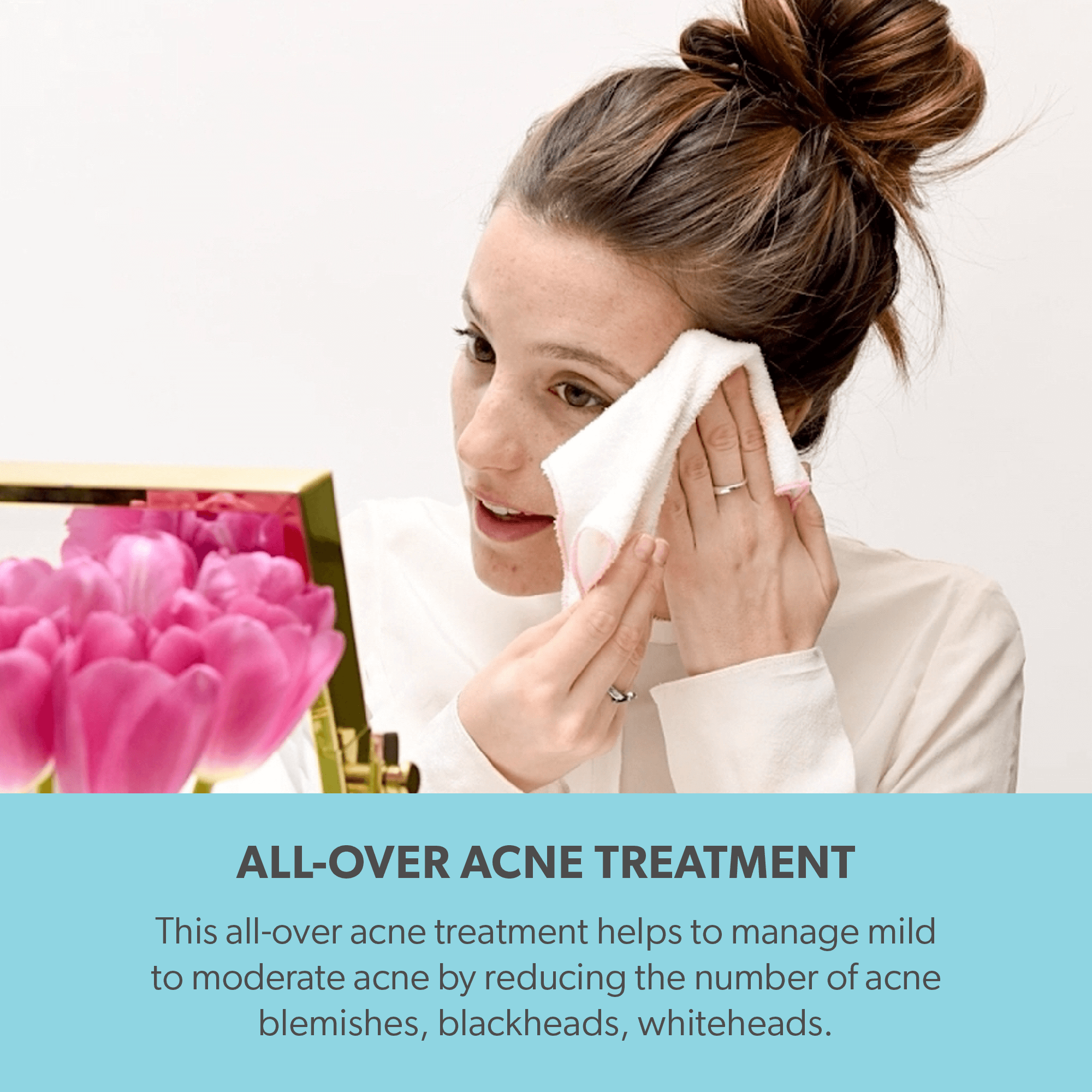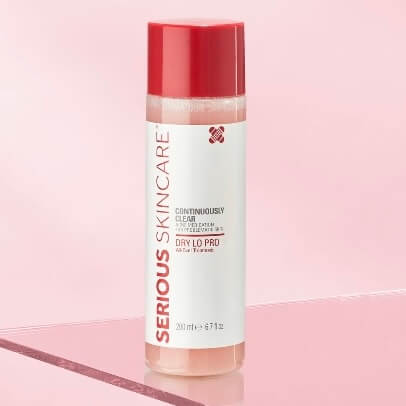 How To Use
Shake before using. Clean the skin thoroughly prior to use. Pour out a bit of Dry Lo Pro onto a cotton pad and gently swipe over the entire affected area with a thin layer. Can be used one to three times daily. Use caution around eye area.

Continuously Clear Collection
DRY LO PRO All-Over Treatment
Rated 4.5/5 based on 11000 customer reviews
An all-over acne treatment solution for active breakouts. Also helpful in preventing new breakouts from occurring.
Why It's Special
Active Sulfur used at the proven-effective level absorbs excess oil and sebum while rapidly treating active breakouts .

1 Dry Lo Pro All-Over Treatment
DELIVERED MONTHLY
10% Savings

MSRP $31.00
You Save: $3.10

2 Dry Lo Pro All-Over Treatment
DELIVERED MONTHLY
28% Savings

MSRP $62.00
You Save: $17.36
Fast, Reliable Shipping

30 Day Money Back Guarantee