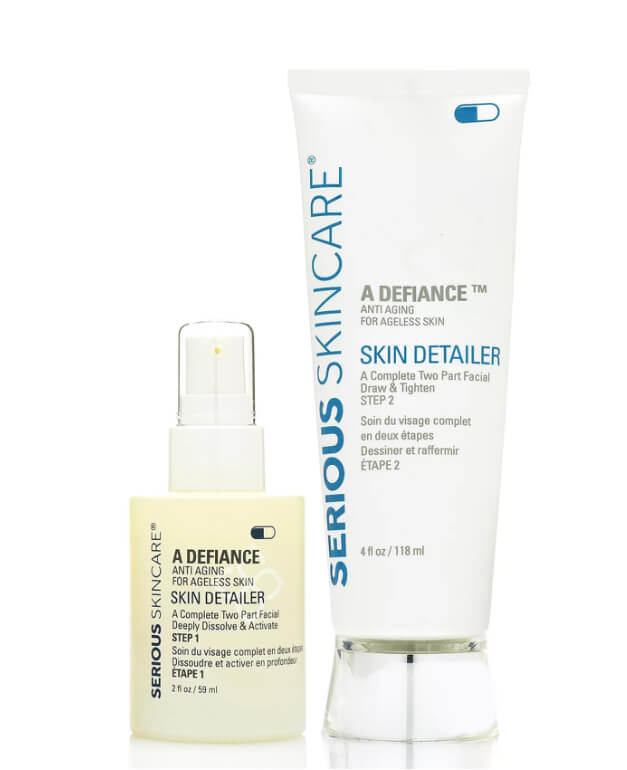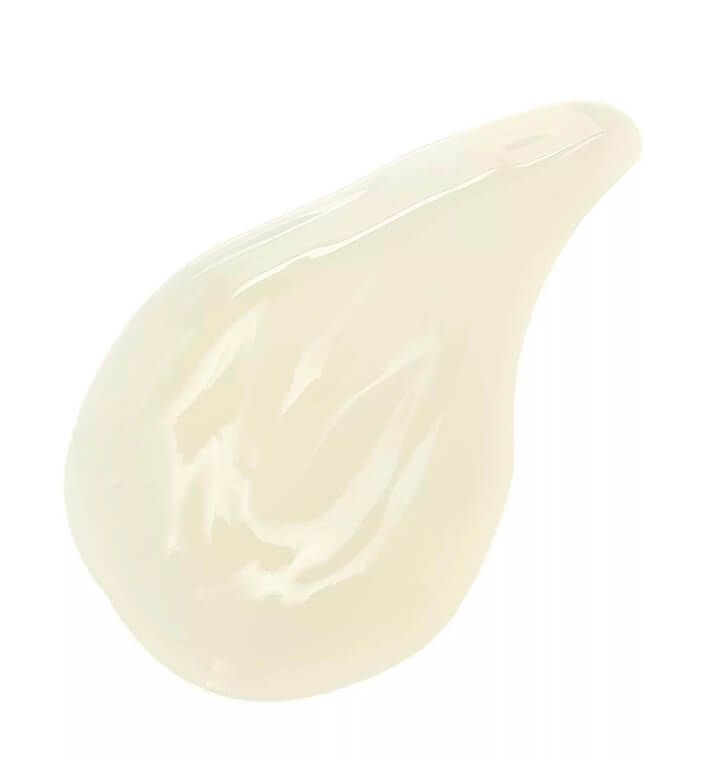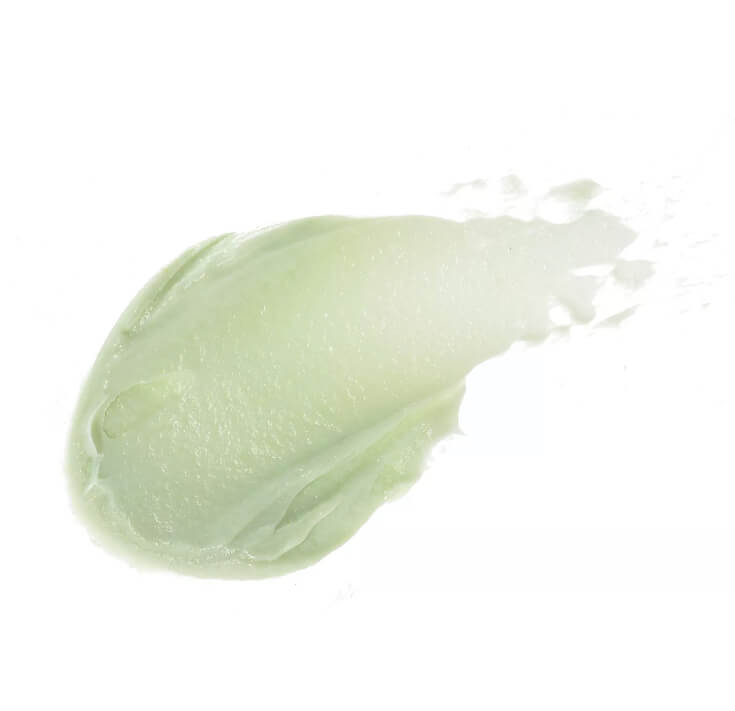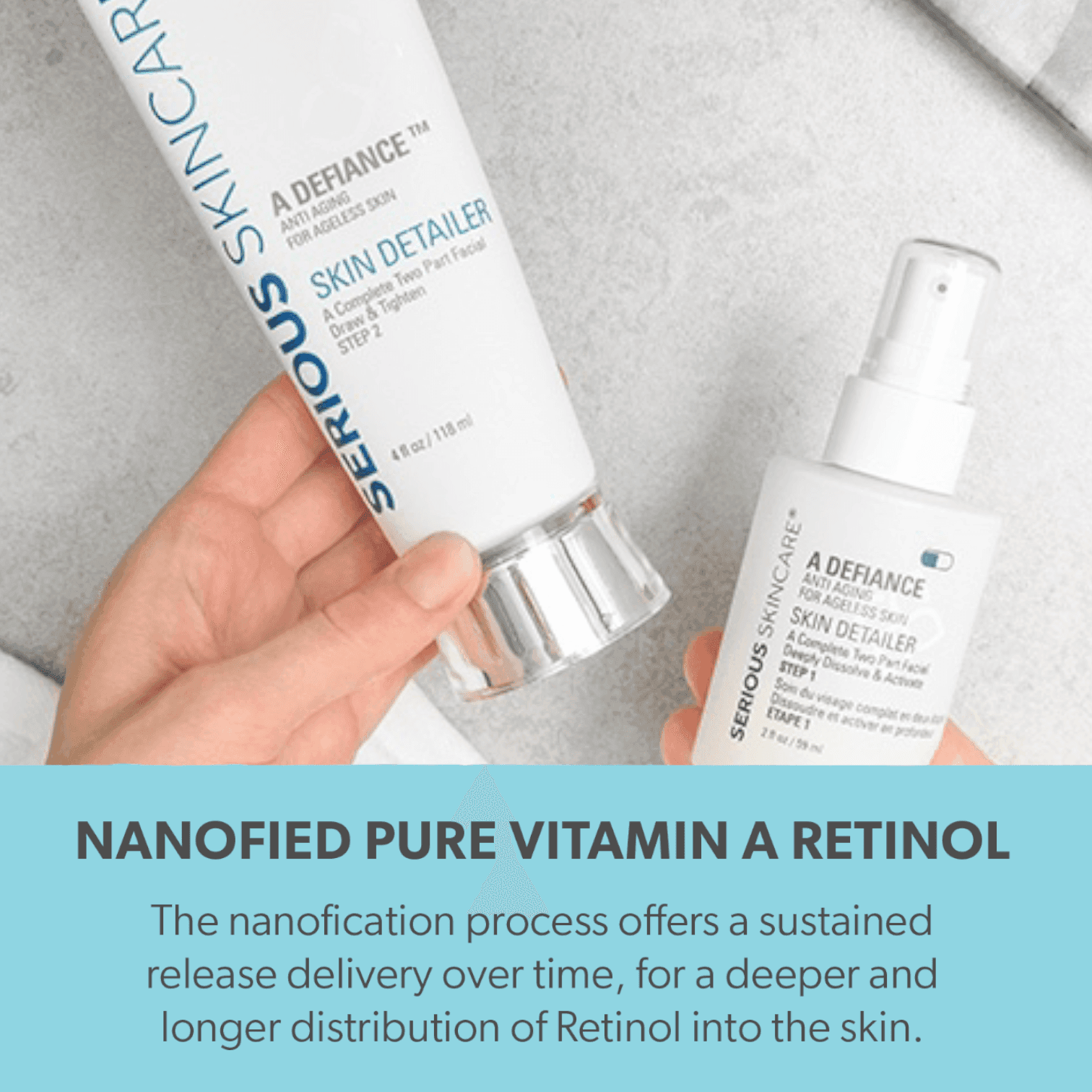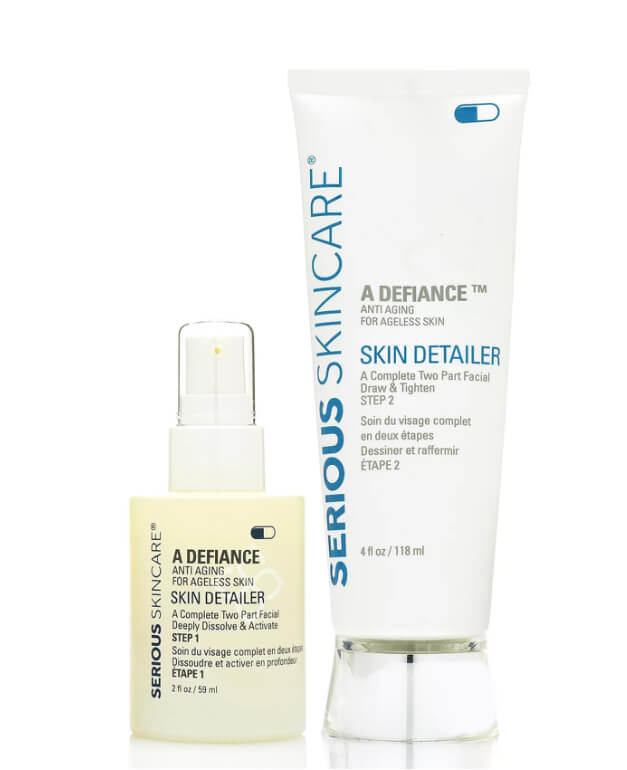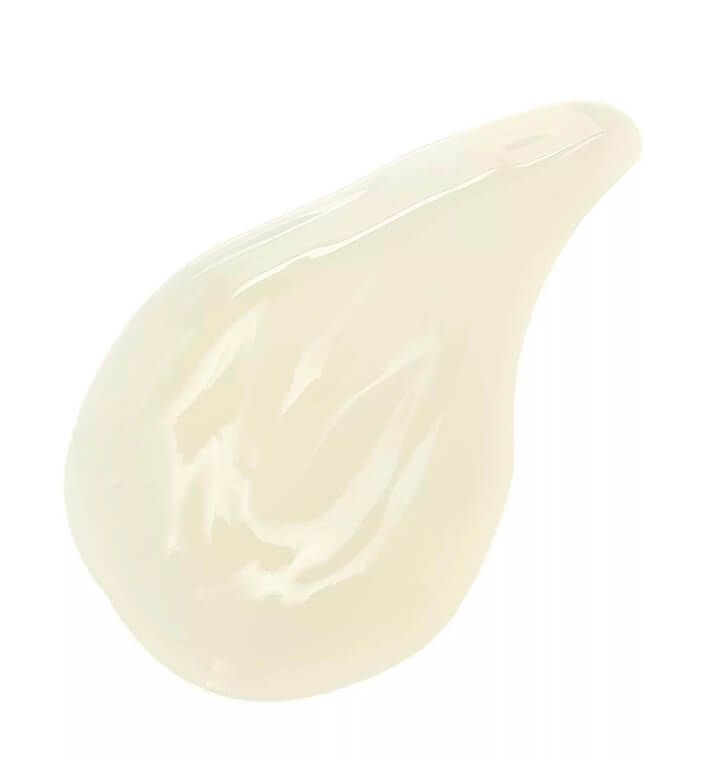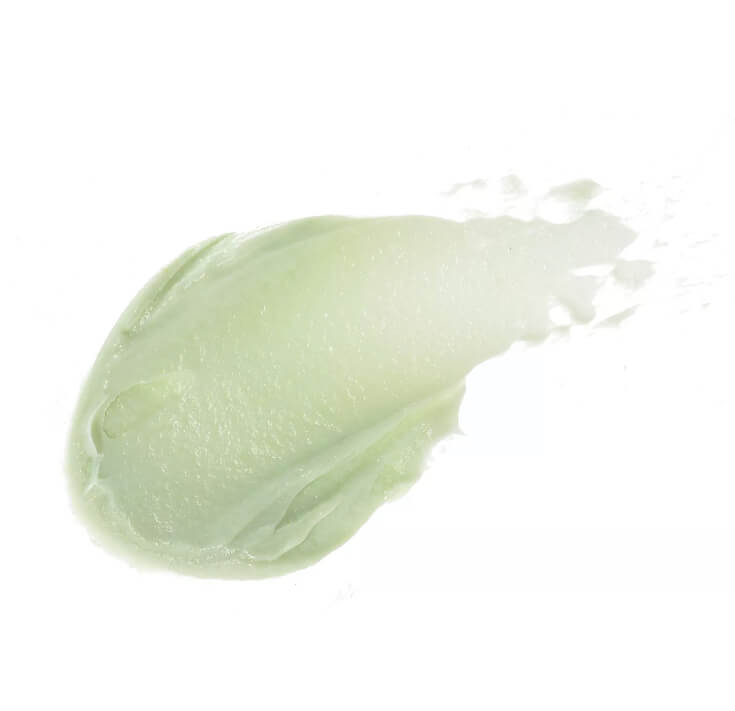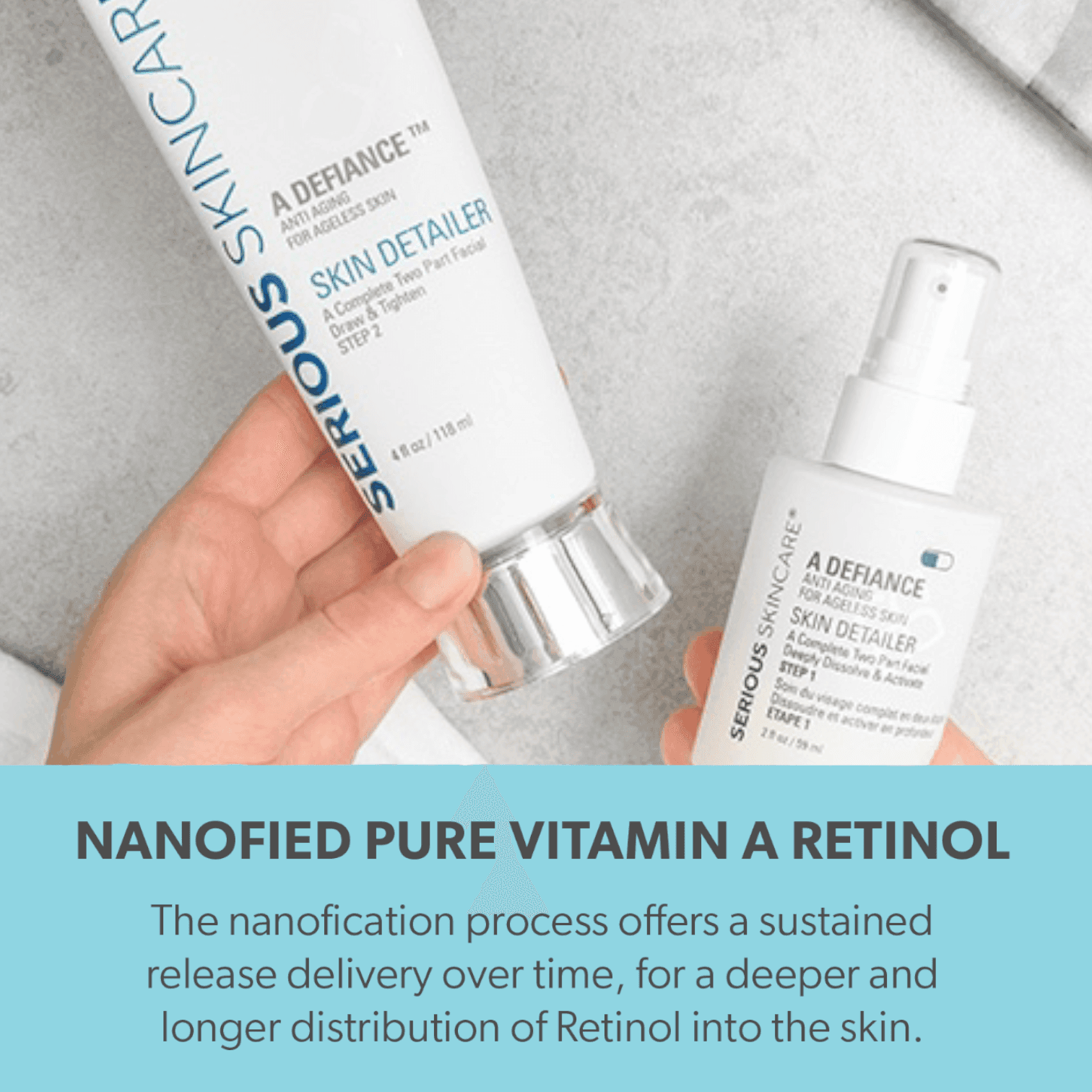 How To Use
STEP 1: DEEPLY DISSOLVE & ACTIVATE: Dispense a quarter size amount of Step 1 onto the palm of hand, using your fingertips apply an even layer to face and neck avoiding immediate eye area. Leave on skin for 3 minutes. Remove from skin using a damp washcloth. STEP 2: DRAW & TIGHTEN: Immediately follow with Step 2. Apply an even smooth layer, creating a mask, to the face and jaw line. Avoid the immediate eye area. Allow 5-10 minutes to set. Remove with a damp cloth and splash clean with cool water. See the directions printed on the box for details.

Age Defiance Collection
A DEFIANCE™ Skin Detailer Complete 2-Part Facial
Rated 4.5/5 based on 11000 customer reviews
A complete, age-defying facial kit that details-out all aspects of visually aging on the skin. The Serious Skin Detailer layers two specialized formulations to systematically micro peel and evacuate pores, drawing-in and closing-tight freshly detoxed skin for a clarified, tightened and unbelievably smooth appearance.
Why It's Special
Peel. Brighten. Tighten. After just one use, your skin will look and feel noticeably improved. Perfect to use before a special event and/or as part of your weekly beauty regime.

1 Skin Detailer Kit
DELIVERED MONTHLY
10% Savings

MSRP $59.00
You Save: $5.90

2 Skin Detailer Kit
DELIVERED MONTHLY
28% Savings

MSRP $118.00
You Save: $33.04
Fast, Reliable Shipping

30 Day Money Back Guarantee